Would You Be Surprised If John Mayer Were Dating Kristin Cavallari?
Would You Be Surprised If John Were Dating Kristin?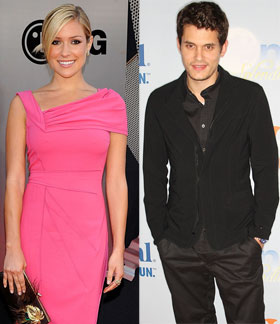 A recent blind item suggests that a well-known male singer is ready to go public about his two-year relationship with a reality show actress, and sources are saying the mysterious personalities are none other than John Mayer and Kristin Cavallari. Despite rumors that John has reconciled with Jessica Simpson, he and Kristin have allegedly been seeing each other on and off for a long time and possibly while he was with other girlfriends like Jennifer Aniston. This seems a bit random, but we wouldn't put it past ladies man John. So, tell us — would you be surprised if John Mayer were dating Kristin Cavallari?