Zac Efron Drops Out of Footloose Remake — Good News or Bad News?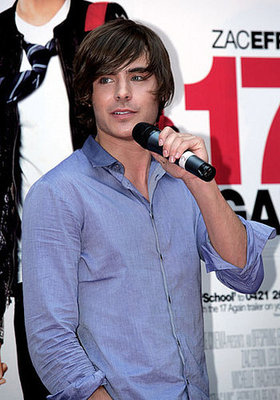 Zac Efron was in Australia last week for the premiere of his movie 17 Again but it's his next project, or former project that is making headlines. He apparently dropped out of the Footloose remake he signed on to star in almost two years ago. The movie is going on without him, though it must be a pretty big blow to lose their leading man.
Zac has come a long way since 2007 and rumor has it that he's ditching the project because he wants to take on more diverse parts. That's understandable, but a lot of people including ourselves, were excited to see him take on the role. So what do you think of Zac dropping out of Footloose — good news or bad news?