Zac Efron's Instagram Picture In Peru
Zac Efron Addresses His Fans on Social Media: "Thank You All For Your Support"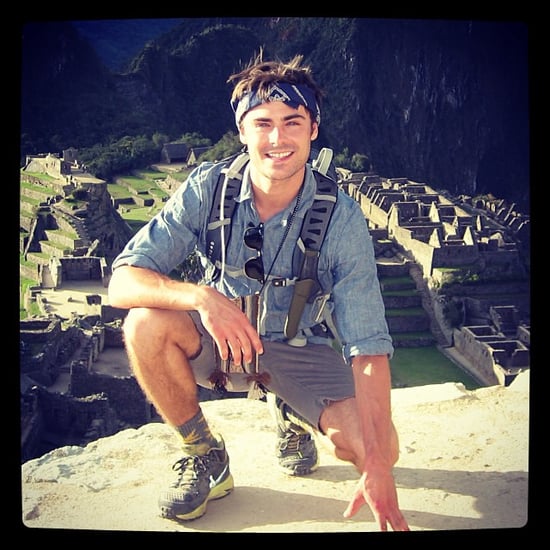 Zac Efron took to his Instagram account to thank his fans for their support after what has likely been a rough time for the star. He shared a photo of himself looking happy and healthy while vacationing in Peru, writing, "Hey guys! Just returned from an incredible trip to Peru with my dad and wanted to thank you all for your support these past few weeks...means the world to me. Love you guys!"
Up until now, Zac has remained quiet about all the recent news surrounding his health and well-being. Reports emerged a couple weeks ago that Zac had completed a stint in rehab earlier this year after getting a little too caught up in the Hollywood party scene. Before the news broke, Zac walked the red carpet at the Toronto International Film Festival looking better than ever to premiere his upcoming film, Parkland. The trip to Peru was likely a nice break for the star, and we're glad that he's feeling better.