Zoe Saldana Interview in Lucky Magazine | February 2014
Why You Want Zoe Saldana as Your New Best Friend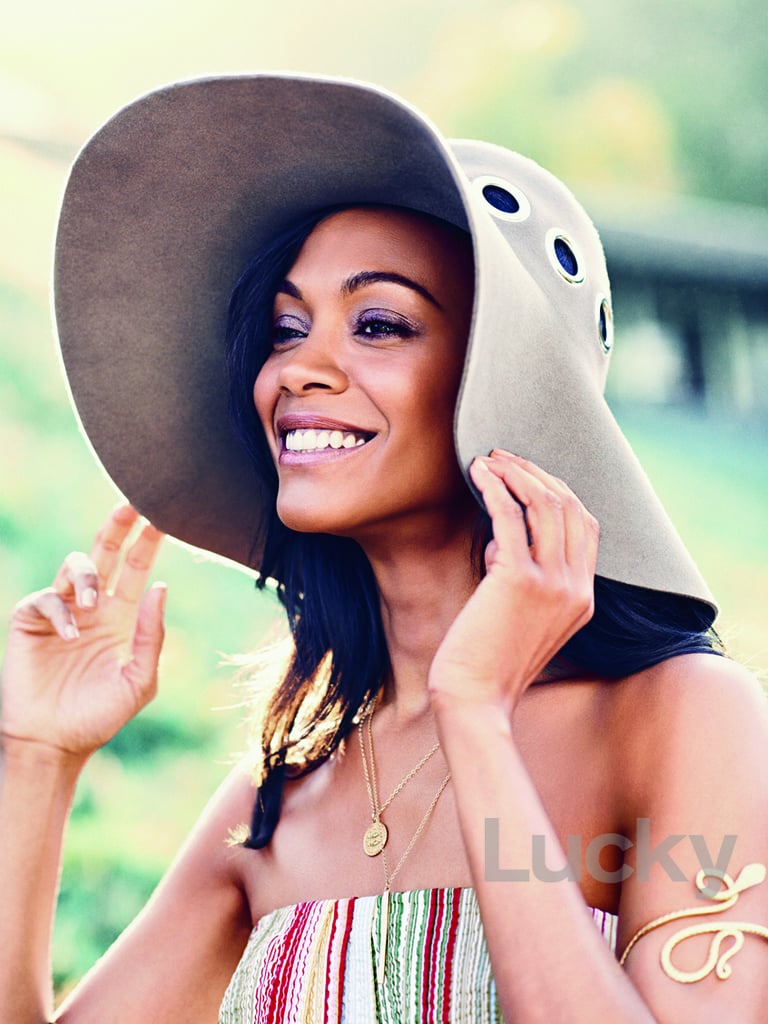 Ever since Zoe Saldana linked arms with Britney Spears in Crossroads, we've had her on our cool-girl radar, and in her February 2014 cover story for Lucky magazine, she gave us another big reason to love her. Like fellow unfiltered starlet Jennifer Lawrence, Zoe holds nothing back, revealing her obsession with breasts. According to Zoe, who wed Marco Perego in June, a "real man" always "likes a woman as she is," which she can tell from the way men talk about women. "When I hear men say, 'I don't want droopy breasts,' I think, 'I'm sorry, you're not really a man,'" she said.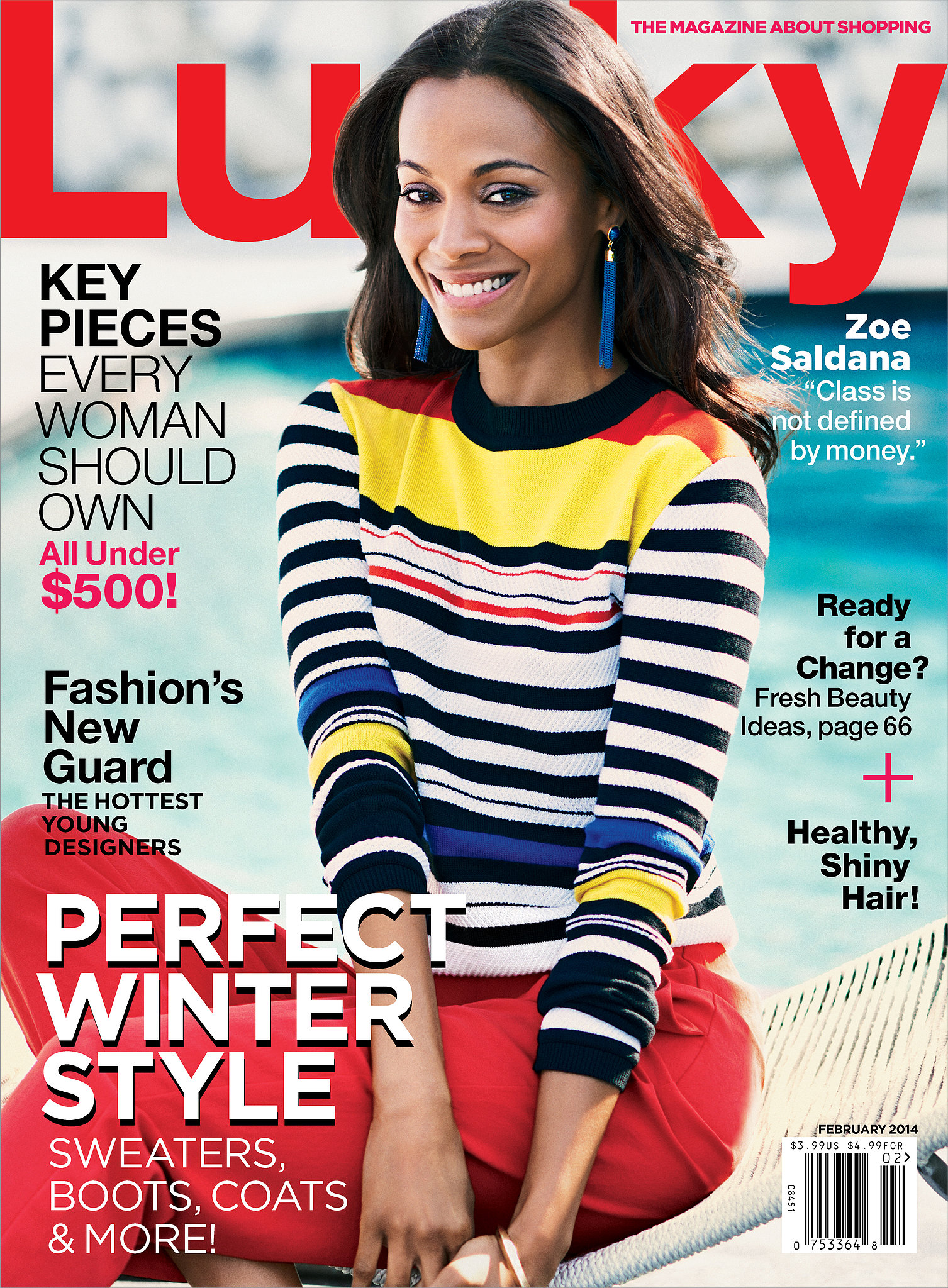 This all doesn't mean Zoe wants gravity to fail her. "My whole life, I've been obsessed with breasts. I love them," she added. "I don't like fake things, but I wouldn't mind buying myself a pair before I die." Surprisingly, for a woman who is considering a boob job, she also loves dressing like a guy. For her, it's not about being a girlie girl or a tomboy — she wants to be both and "likes looking strong." And, no, Zoe doesn't want your help — "I don't need someone to open the door for me. I can open a jar!" — and she also doesn't care what people say about her. "I can give two sh*ts about what somebody thought I looked like," she concluded. OK, Zoe, you're officially our new best friend.
For more from Zoe in Lucky, check out her cover story when it hits newsstands on Jan. 1.