No, Nothing Is Wrong With Your Eyes: Adam Levine's Mermaid Back Tattoo Did Get Bigger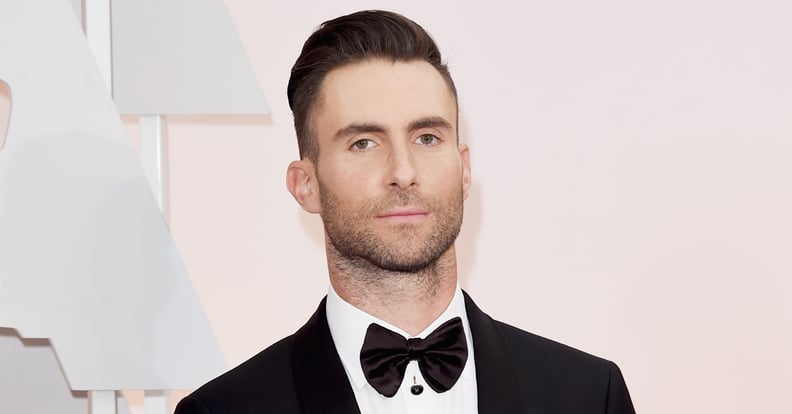 Remember back in November, when Adam Levine shared a photo of his massive mermaid back tattoo? Well, that design just got a whole lot bigger. On Monday, the Maroon 5 frontman uploaded a photo on Instagram proudly showing off his new and improved ink, writing, "6 months in the making. Thanks @bryanrandolph for absolutely blowing my mind with this one! Woooo hooooo!!!!"
His wife, Behati Prinsloo, also chimed in, uploading a similar snap, with a caption that read, "Some serious art happening between @bryanrandolph @milodecruz and @adamlevine." From the looks of it, Adam had some previous work covered up, including a paw print on his right shoulder that had the words "Frankie Girl" written underneath it, which was reportedly a tribute to his dog. See the giant tattoo below, and then check out even more celebrity ink.