American Traditions You Might Have Missed at the Royal Wedding
Everyone knows that Meghan Markle is an American who is living out an actual fairy tale by marrying Prince Harry. What you might not have known is that the former Suits actress decided to bring a little bit of her American background into the royal wedding on Saturday, May 19.
While tying the knot with Prince Harry, the newly dubbed Duchess of Sussex showed off her American side throughout the wedding. In addition to wearing a modern, chic gown — going away from the British lace trend — she honored her side of the family with gospel songs, an American bishop, and so much more.
See what other American wedding traditions made their way across the pond to the official royal wedding of Meghan and Harry.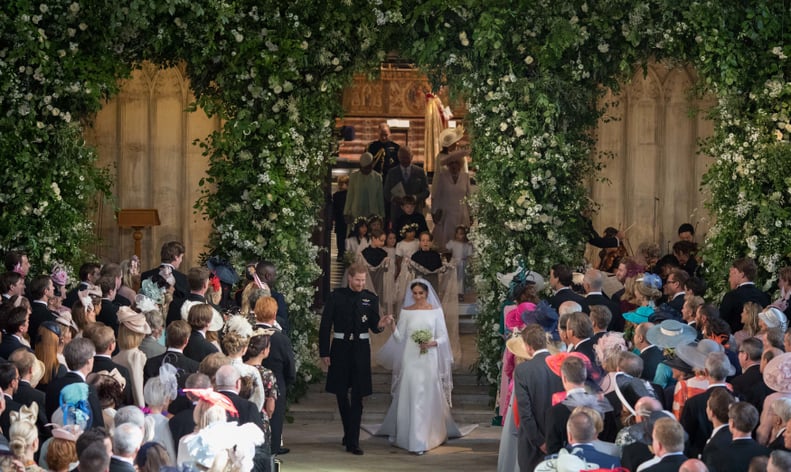 Florals Everywhere
OK, flowers aren't solely an American tradition, but over-the-top flowers are definitely on-brand. Both American and English Spring weddings are all about florals, and everything from the entrance of the church to the altar was covered in gorgeous, meaningful flowers.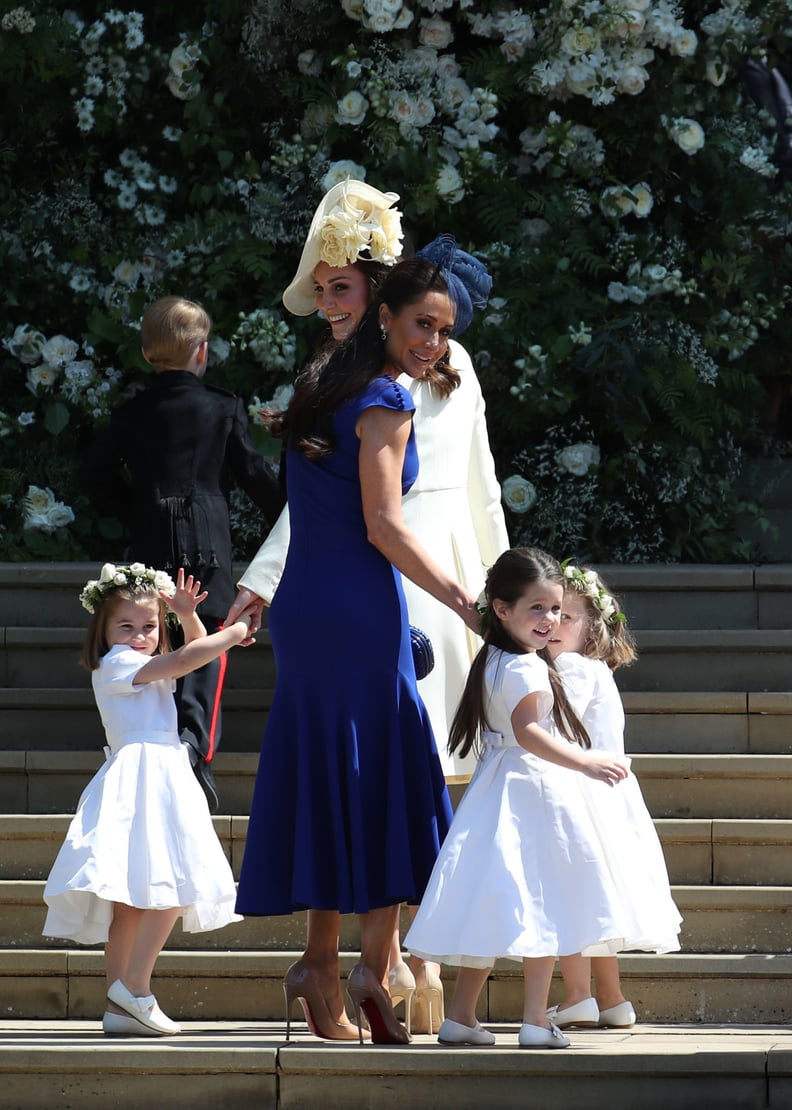 Dual Bridal Party
While having pageboys and little girls as your "bridesmaids" is an English thing, Meghan and Harry gave the American culture a nod in who they picked. In British culture — at least in the royal family — the royals are usually the only children who participate. In this wedding, both the bride and groom were represented in their choices. Meghan's best friend Jessica Mulroney's twin boys were the pageboys who held her dress, while Harry's nephew and niece Prince George and Princess Charlotte were both part of the bridal party.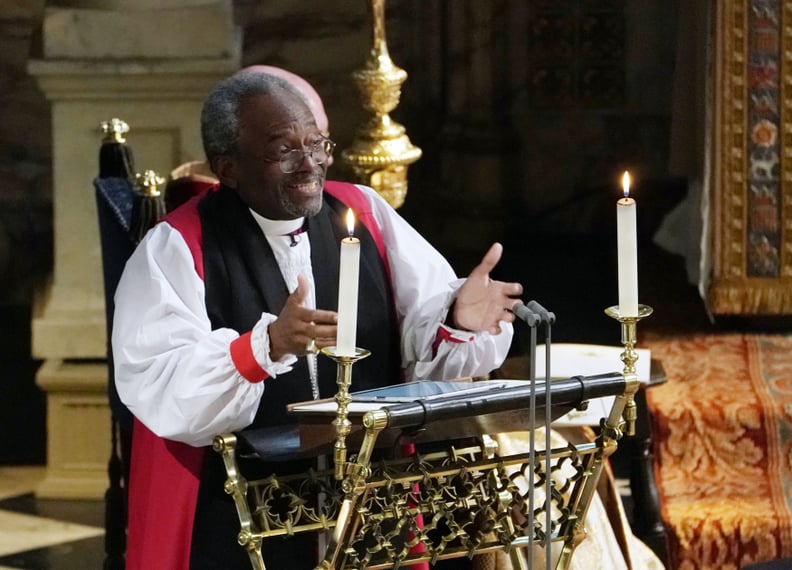 Martin Luther King Jr. Quotes
The newly dubbed Duke and Duchess of Sussex had America represented in many aspects of their ceremony, including American Bishop Michael Bruce Curry, who delivered a memorable speech and homily. He even used Martin Luther King Jr. quotes in his wedding address, which is something you might hear at any big event in the US but is not nearly as common in England.
"We must discover the power of love, the redemptive power of love," he said, quoting part of a sermon titled "Love Your Enemies," which King delivered in Montgomery, AL, in November 1957. "And when we discover that, we will be able to make of this old world a new world. Love is the only way."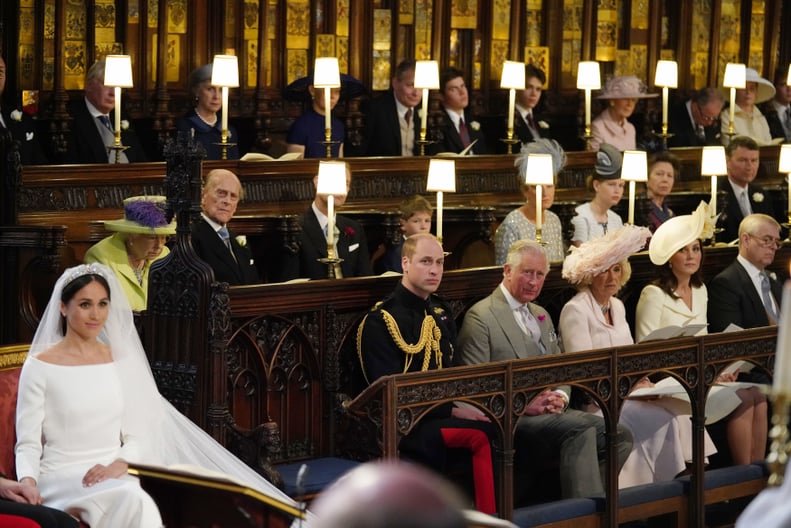 Princess Diana Tributes
In addition to the empty seat next to Prince William for Princess Diana, Meghan also included a floral nod to Princess Diana by using forget-me-nots in her bouquet. In America, it's common to leave an empty seat open for a deceased loved one at a wedding, and it looks like Meghan brought that tradition across the pond.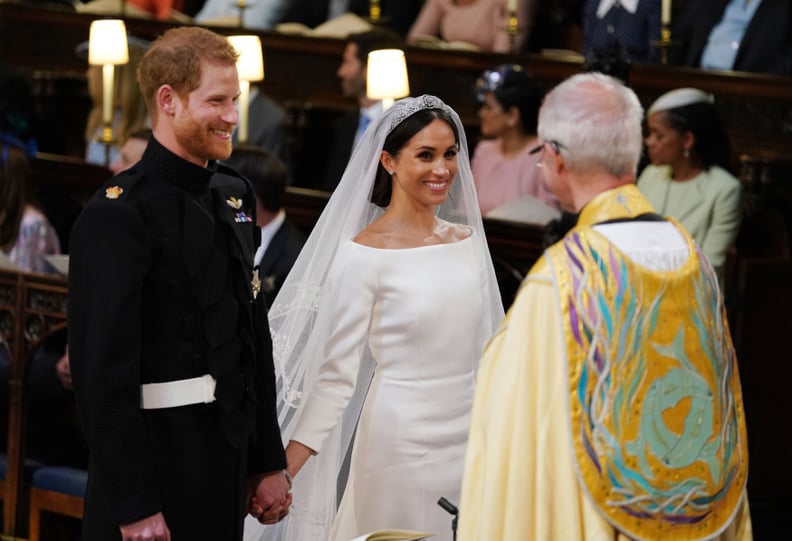 Gospel Songs
Classic English weddings don't usually include a gospel choir that sings R&B songs, but Southern weddings in America sure do, and that's a little bit of what we got during the ceremony. In addition to the American bishop's enthusiastic tone, the gospel choice — called The Kingdom Choir — sang "Stand by Me" before the vows, and it was absolutely magical.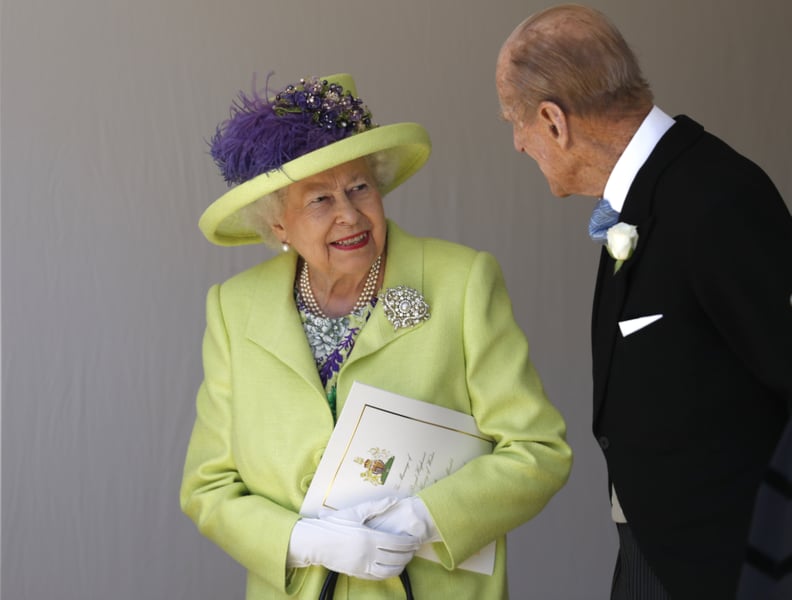 Colorful Guests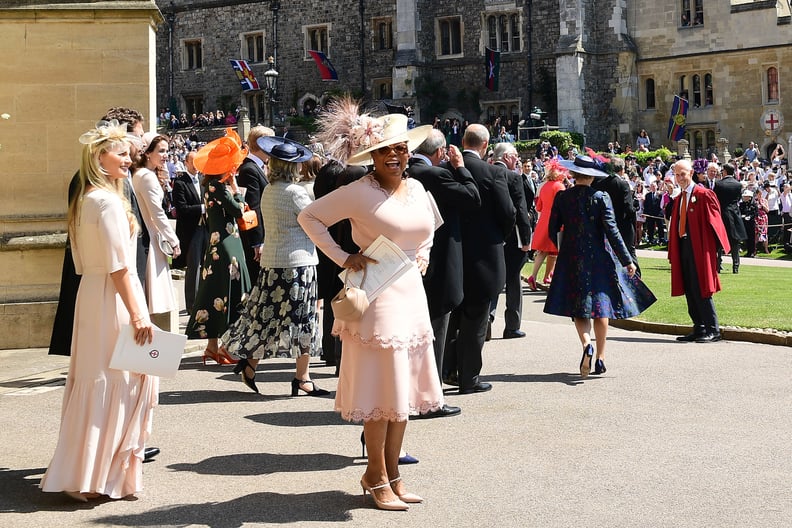 American Style
One thing this wedding gave us — that Americans are used to in Hollywood weddings — is a lot of star power. From Oprah Winfrey to Amal and George Clooney to Serena Williams and her husband, Alexis Ohanian, this royal wedding was basically a red carpet event.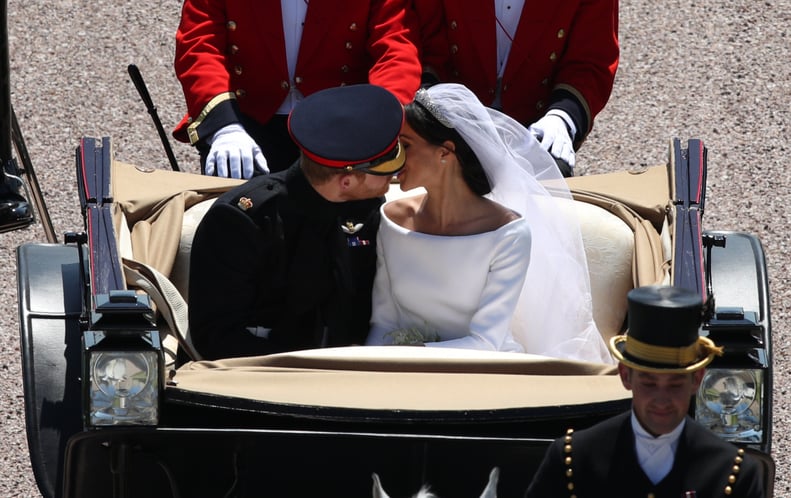 Stolen Kisses
In the royal family, it's rare to see the couple kissing numerous times. Harry and Meghan, however, went for the more American tradition of kisses throughout the celebration by kissing in the carriage after their official first kiss on the steps of St. George's Chapel.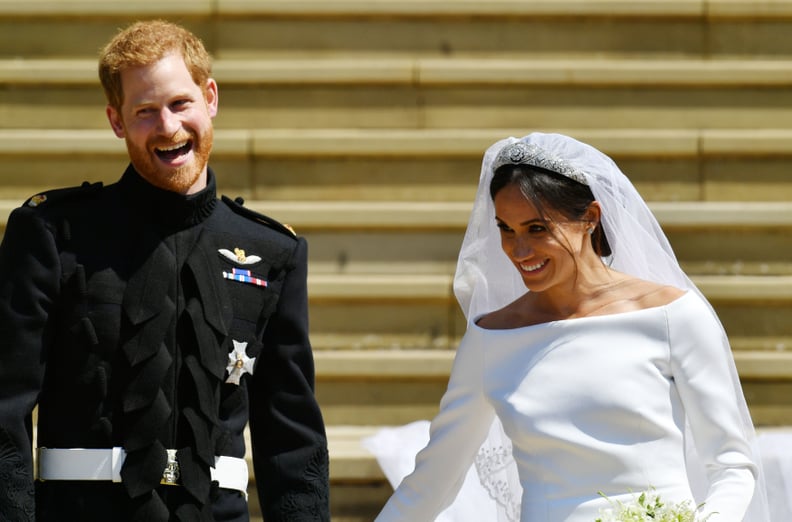 Shoulder Tease
The Church of England is a little more traditional than most American churches and requires brides to cover their shoulders and not to show cleavage. While church weddings in general are more conservative, Meghan teased a little more shoulder than any royal before with her impeccably made Givenchy dress, and we think it's a nod to her more laid-back, free-spirit, California style.