Angelina Jolie Discusses Why the World Needs More "Wicked Women"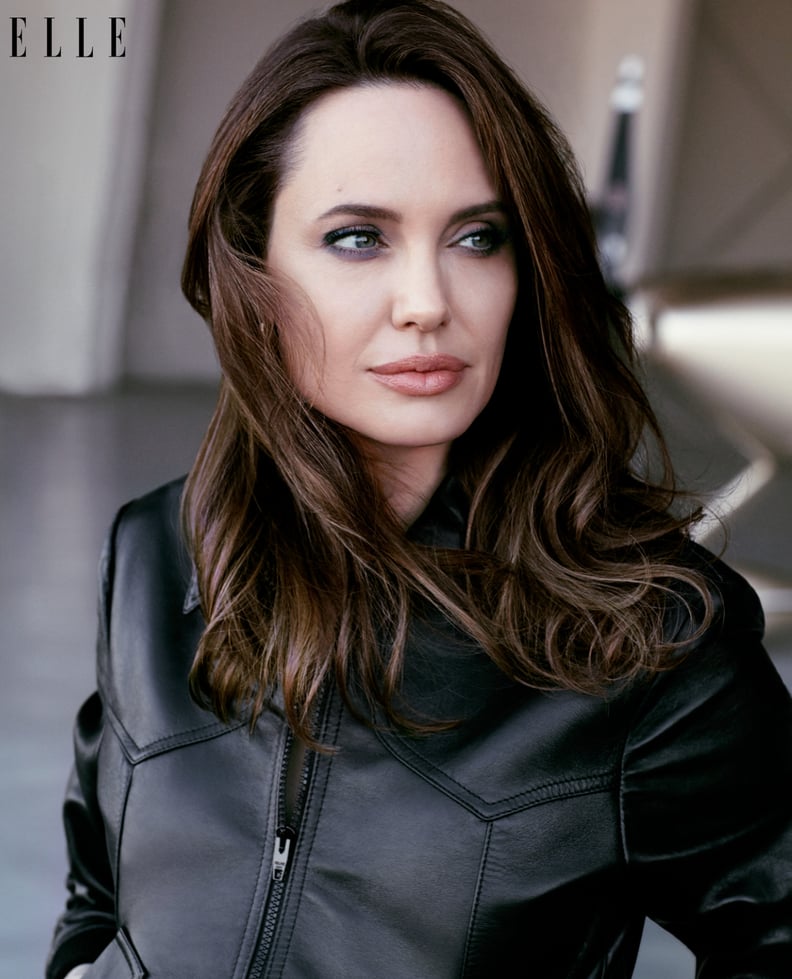 Alexi Lubomirski
Angelina Jolie has been praised for her humanitarian work as much as she has for her acting, and now the 44-year-old is hoping the example she's setting isn't lost on her three daughters: Zahara, 14, Shiloh, 13, and Vivienne, 11. The actress is featured in Elle's September issue, and she penned an essay about the harsh labels women are often given and the future lessons she'd like for her daughters to learn from her. "I often tell my daughters that the most important thing they can do is to develop their minds," she said. "You can always put on a pretty dress, but it doesn't matter what you wear on the outside if your mind isn't strong. There is nothing more attractive — you might even say enchanting — than a woman with an independent will and her own opinions."
"You can always put on a pretty dress, but it doesn't matter what you wear on the outside if your mind isn't strong."
Angelina shares six children with her ex-husband Brad Pitt. While discussing her hopes for her daughters, she took a moment to praise her three sons — Maddox, 18, Pax, 15, and Knox, 11 — for the men they're growing up to be. "I could not be prouder of my sons for the men they are becoming, the way they respect their sisters and are respected by them," she wrote.
Angelina, who stars in the upcoming film Maleficent: Mistress of Evil, also touched on what it means to be a "wicked woman" and why the world needs more of them. "Looked at in this light, 'wicked women' are just women who are tired of injustice and abuse," she said. "Women who refuse to follow rules and codes they don't believe are best for themselves or their families. Women who won't give up on their voice and rights, even at the risk of death or imprisonment or rejection by their families and communities. If that is wickedness, then the world needs more wicked women."
The actress continued, "But it is also true that women don't wake up every morning wanting to fight. We want to be able to be soft and nurturing and graceful and loving — not everyone is born to fight. And we don't have magical powers. What we do have is the ability to support one another, and to work with the many great men who value and respect women as their equals." Head over to Elle.com to read Angelina's full essay.