Ariana Grande Breaks Silence on Her Ex Mac Miller: "I Respect and Adore Him Endlessly"
Ariana Grande and Mac Miller have gone their separate ways after dating for almost two years. E! News reports that the pair decided to end their relationship due to their work schedules but intend to stay close friends. They're known not only for their relationship but also for their musical collaborations, teaming up for songs like "The Way" and "My Part." The duo first went public with their relationship in August 2016 and made one of their final public appearances together at Madonna's 2018 Oscars afterparty. The "No Tears Left to Cry" singer attended Monday's Met Gala solo.
It appears that the pair's commitment to staying close friends is a genuine one. On May 10, following the news of her breakup from Mac, Ariana posted a photo of the two together on her Instagram Story with this message:
Hi! This is one of my best friends in the whole world and favorite people on the planet Malcolm McCormick. I respect and adore him endlessly and am grateful to have him in my life in any form, at all times regardless of how our relationship changes or what the universe holds for each of us!

Unconditional love is not selfish. It is wanting the best for that person even if at the moment, it's not you.

I can't wait to know and support you forever and I'm so proud of you!!
Aww! Their "unconditional love" is obvious, and we look forward to seeing how they continue to support one another going forward.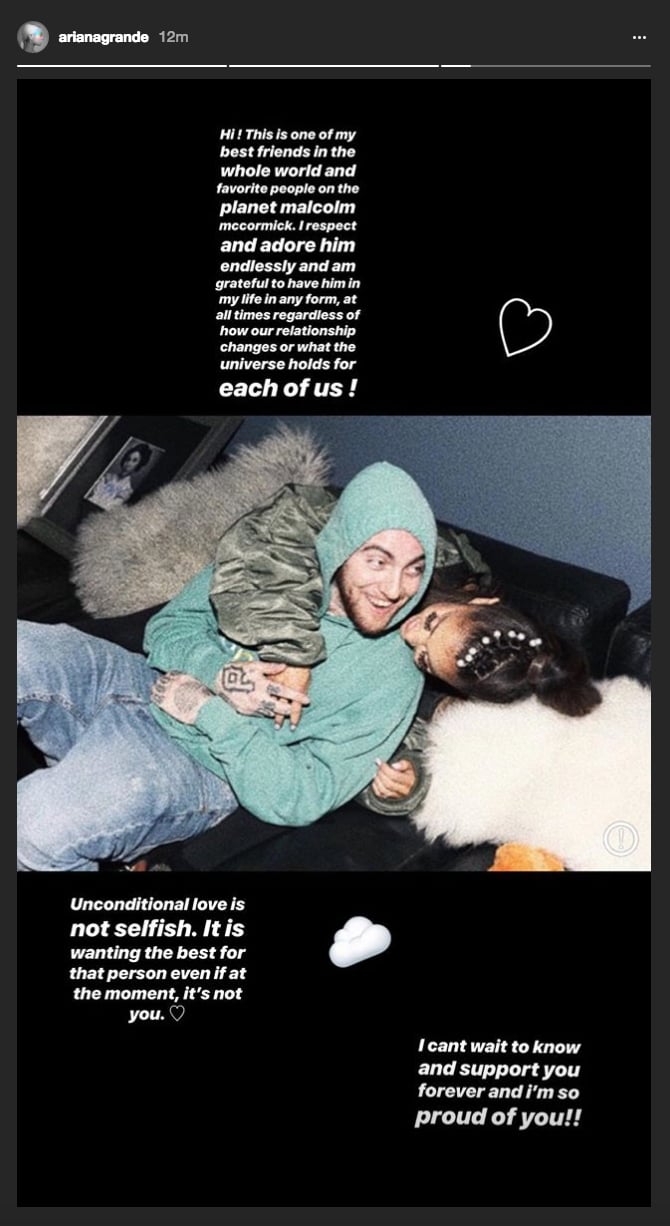 — Additional reporting by Brinton Parker