7 Moments From Asahd Khaled's First Interview That Will Crush You With Cuteness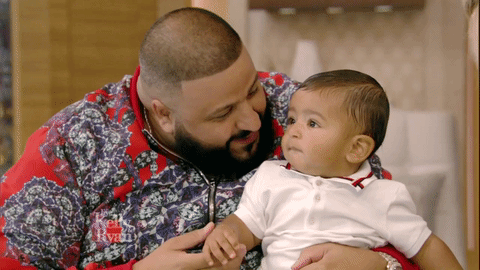 DJ Khaled's name might be on hits like "I'm the One" and "Shining," but according to the Grammy-award-nominated producer, the song ideas are all thanks to his 7-month-old son, Asahd, who is listed as an executive producer on Khaled's newest album, Grateful. "He's my best friend, my son, and he's like a prophet for me, too," he said on Live With Kelly and Ryan on Monday, after host Kelly Ripa remarked that Asahd is "the most beautiful baby ever" (she's not wrong). The rest of their interview was full of even cuter father-son moments, which shouldn't come as a surprise since this is the same child who's gotten a kiss from Rihanna, hung out at the biggest award shows of the year, and reached meme status all before he's even turned one.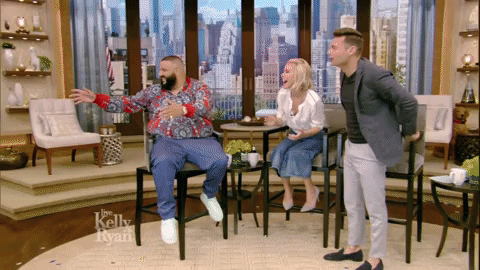 First, Kelly and Ryan Could Barely Keep it Together
Look at Kelly's face as Asahd's mom, Nicole Tuck, brings him over! Look at the way Ryan stands up and buttons his jacket like a president just walked in!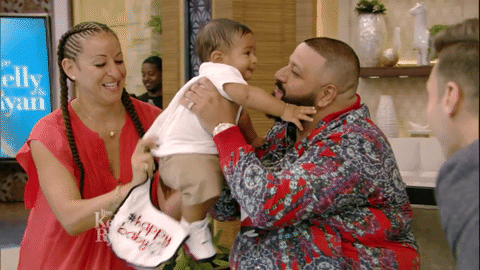 Then, Asahd Got a Big Kiss From Dad
That little smile is just too much. Is your heart OK? My heart is barely OK.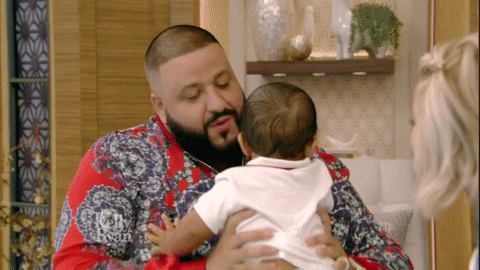 He Got Hoisted Up For the Audience, Simba-Style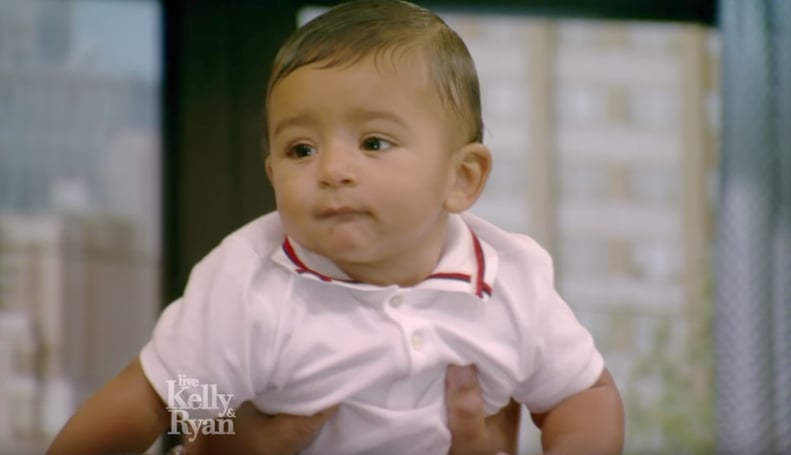 Which Clearly Inspired Him to Buy the Domain www.OverIt.com
#daddywhatareyoudoing #putmedowndaddy #imababy #dontdothis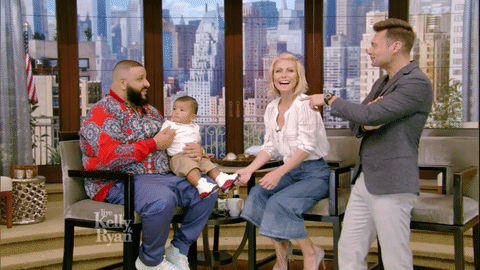 Of Course Kelly Worshipped His Tiny Sneakers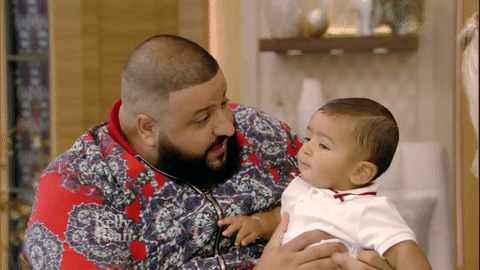 And Asahd Showed Off His Bling
We'll hazard a guess that his bracelet is at least a few month's rent.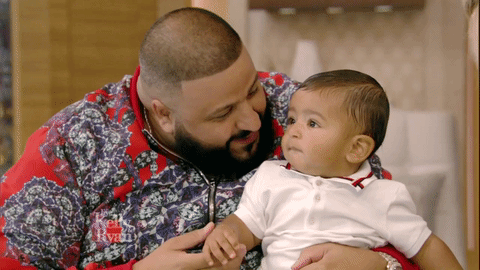 Yep, 1,000,000 Hearts Across the World Just Exploded at the Same Time
Watch the adorable video!