Ashley Graham and Her Mom Give New Meaning to the Phrase "She Got It From Her Mama"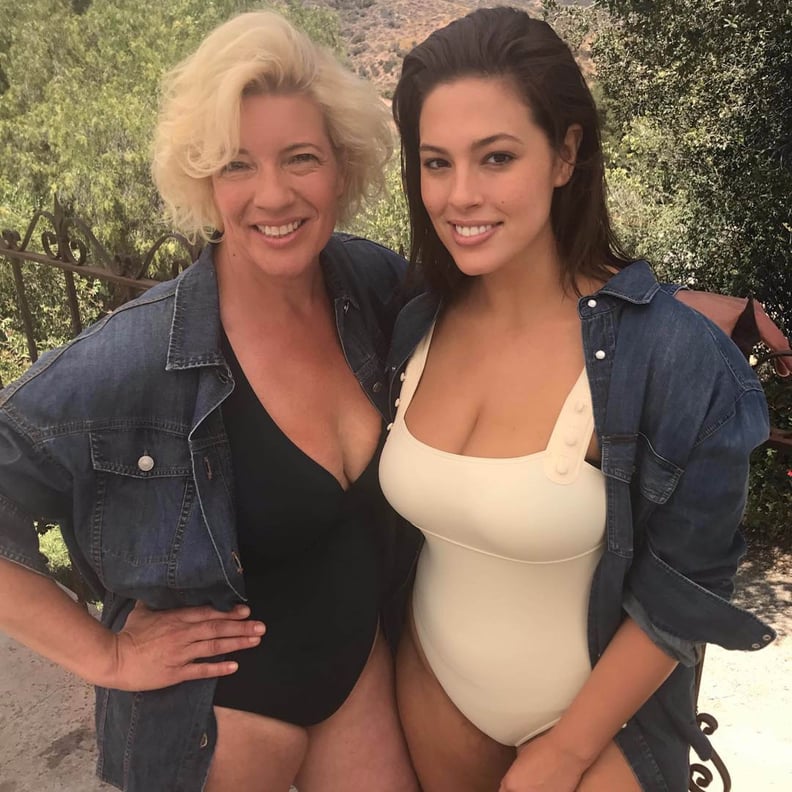 Ashley Graham is making a major splash in the modeling industry, and she has her mom, Linda, to thank for that. Long before the 29-year-old model designed her own lingerie line and became a body-positivity activist, Ashley almost gave up her modeling dreams. "Everything was about exterior, everything was about weight for me," Ashley told ET in May. "I said, 'I can't do it anymore, I'm coming home. This is it,' and she [Linda] said, 'No, no, you're not coming home. Your body is going to change someone's life and New York needs you. The fashion industry needs you,' and I stayed."
Ashley also credited her mom for instilling in her a good work ethic. "My mom is the product of two farmers, and she had to really work hard," Ashley explained. "So she grew up with work ethic and determination and drive, and [the idea that] when you start something, you finish it. So that's how she raised me and my sisters." Take a look at Ashley and Linda's sweetest mother-daughter moments.