Ryan Reynolds Vows to Leave "Divorce Jokes" at Home After Sixth Anniversary With Blake Lively
It's date night for Blake Lively and Ryan Reynolds, and what better way to spend a romantic evening together than with a movie premiere? The night after celebrating their sixth wedding anniversary, the stunning couple stepped out on Sept. 10 for a showing of Blake's movie A Simple Favor at the Museum of Modern Art in New York, and Ryan knew exactly what not to say.
Ryan's company, Aviation Gin, releases an automated out-of-office reply from his "personal" email account, and this week's included one special (and hilarious) note to his schedule: "MOMA event for A Simple Favor (No divorce jokes!!)." After false reports about the couple's marriage surfaced earlier this year, it's no wonder Ryan wants to poke a little fun, and these two are used to the back-and-forth banter.
This picture-perfect pair have become one of Hollywood's favorite couples since tying the knot back in 2012 and are now parents to two daughters: James and Ines. Whether it's a movie premiere or an event for Aviation Gin, this duo nearly always shows up side by side. We love a supportive couple!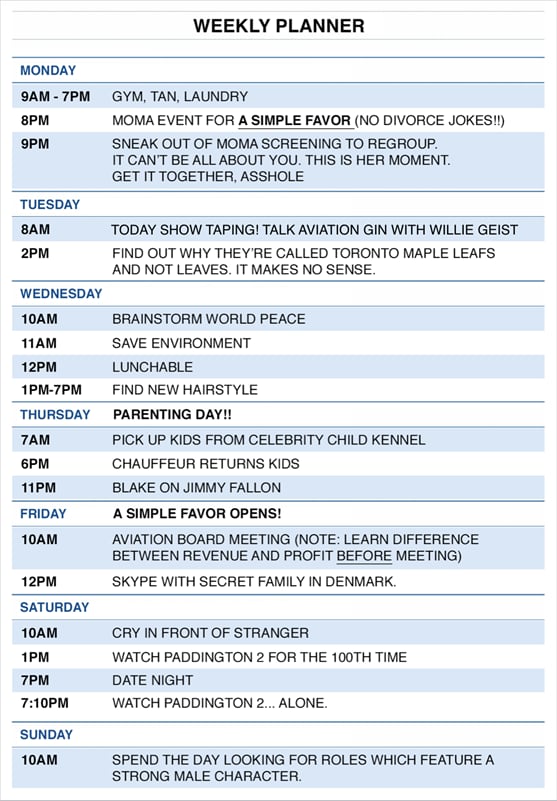 Ryan's Weekly Planner