A History of Britney Spears's Iconic MTV VMAs Moments
Britney Spears is gearing up to take the stage at the MTV VMAs this Sunday — it's her first time performing at the show since 2007, and it goes without saying that we're waiting with bated breath to see what stops she'll pull out. MTV announced Britney's big return to the show with a cryptic video highlighting some of her most memorable VMAs moments, from her electrifying performances of "Oops! . . . I Did It Again" and "I'm a Slave 4 U" to her headline-making kiss with Madonna. In honor of Britney bringing her icon status to the VMAs, we've rounded up all the times she's made her presence known at past shows.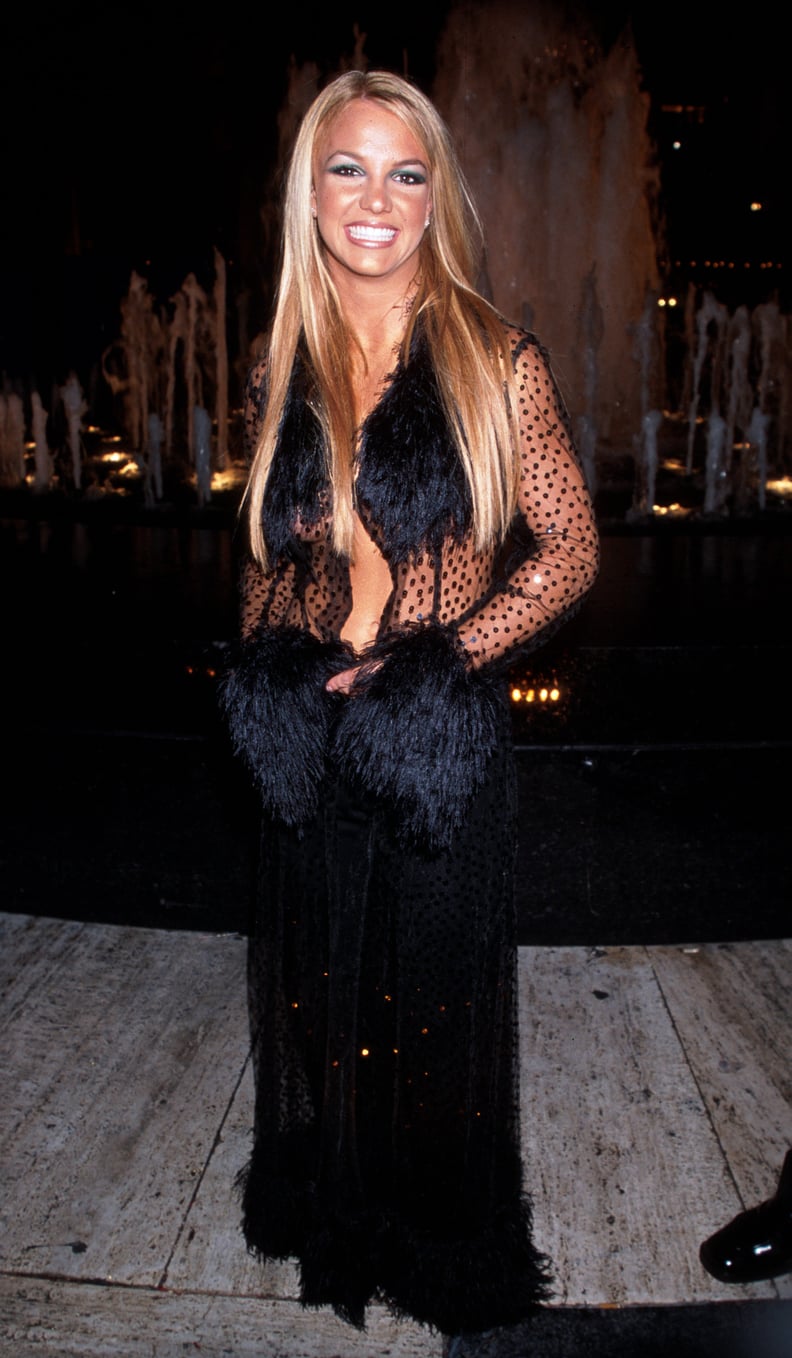 1999: At her first VMAs, Britney arrived in a sheer ensemble at the Metropolitan Opera House in NYC.
1999: She did a rock-tinged rendition of ". . . Baby One More Time" in a joint performance with *NSYNC.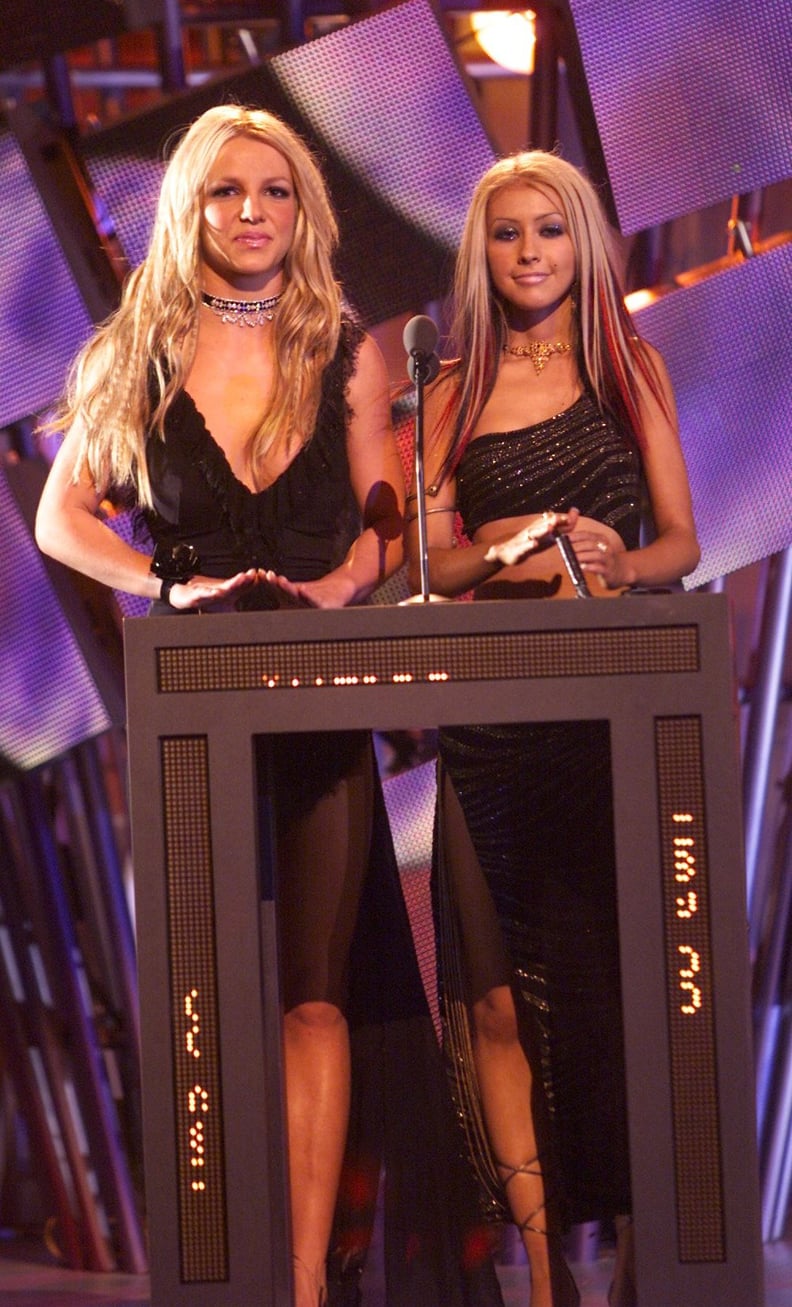 2000: She also presented on stage with Christina Aguilera.
2000: Britney then gave us the first of many iconic VMAs moments with her performance of "Oops! . . . I Did It Again."
Britney sported a sexy, nude-colored bra and pants covered in rhinestones while showing off her enviable abs and steamy dance routine. The look received instant backlash from concerned parents who called the performance "a disgrace" — which is interesting to think about, considering how tame it is in comparison to today's pop music landscape.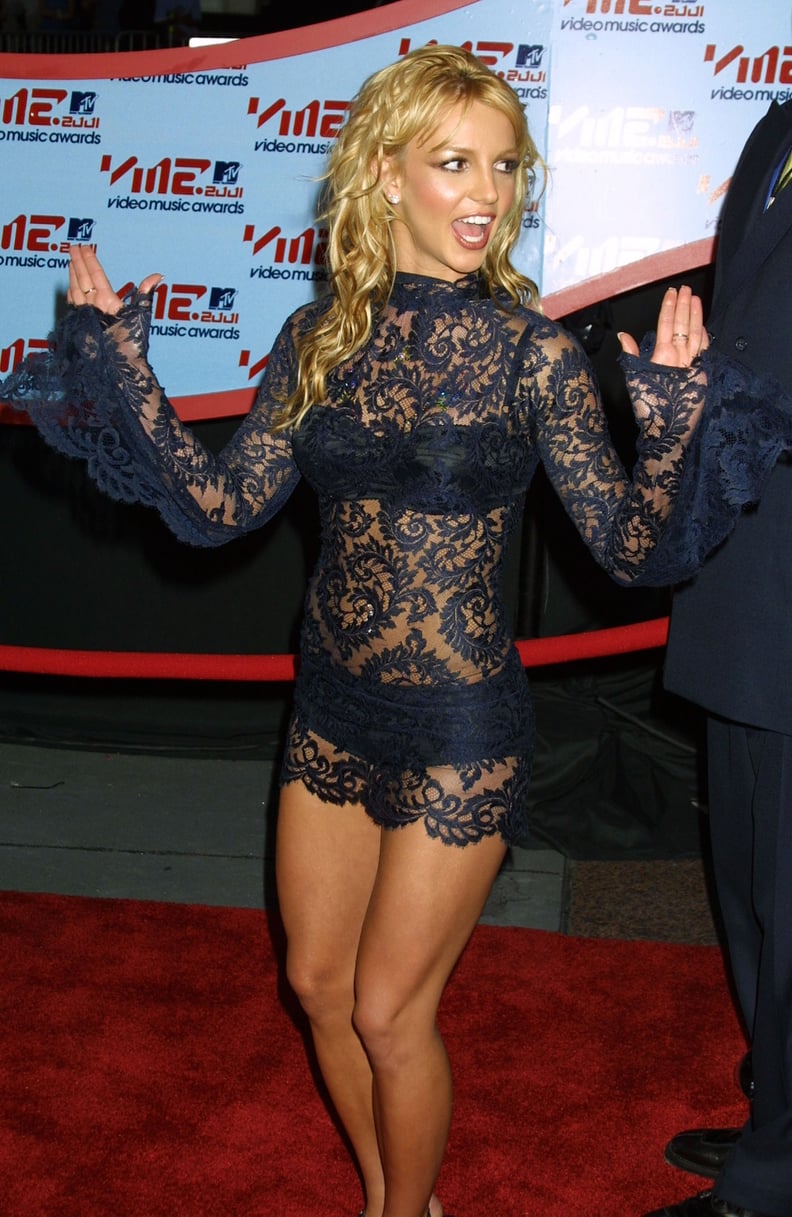 2001: Britney arrived in this sexy lace outfit by Dolce & Gabbana.
2001: Britney cements her place in pop music history with a rainforest-themed performance of "I'm a Slave 4 U."
Britney Jean Spears, clad in tiny denim shorts and a green silk bra, stomped around the VMAs stage with caged tiger and danced, briefly, with a live albino Burmese python around her neck. Goddess.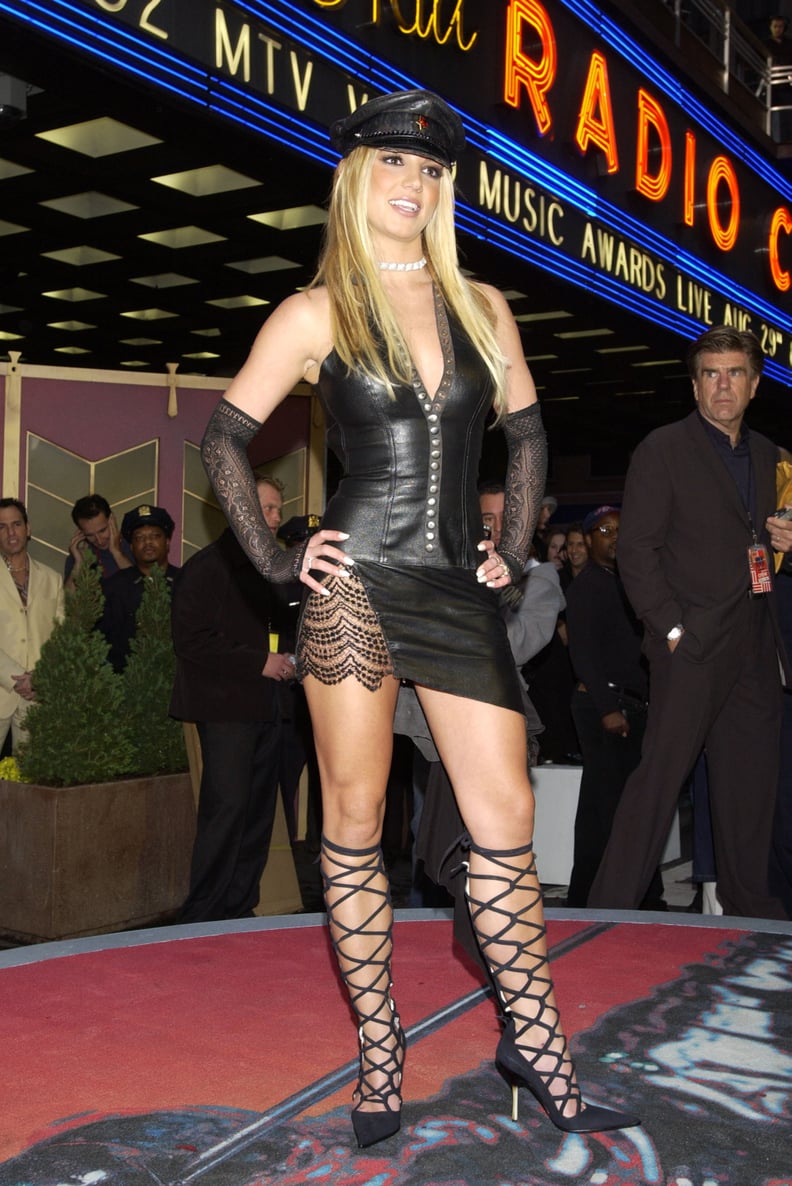 2002: Britney shows up in a dominatrix-style getup, complete with leather newsboy cap and lace-up heels.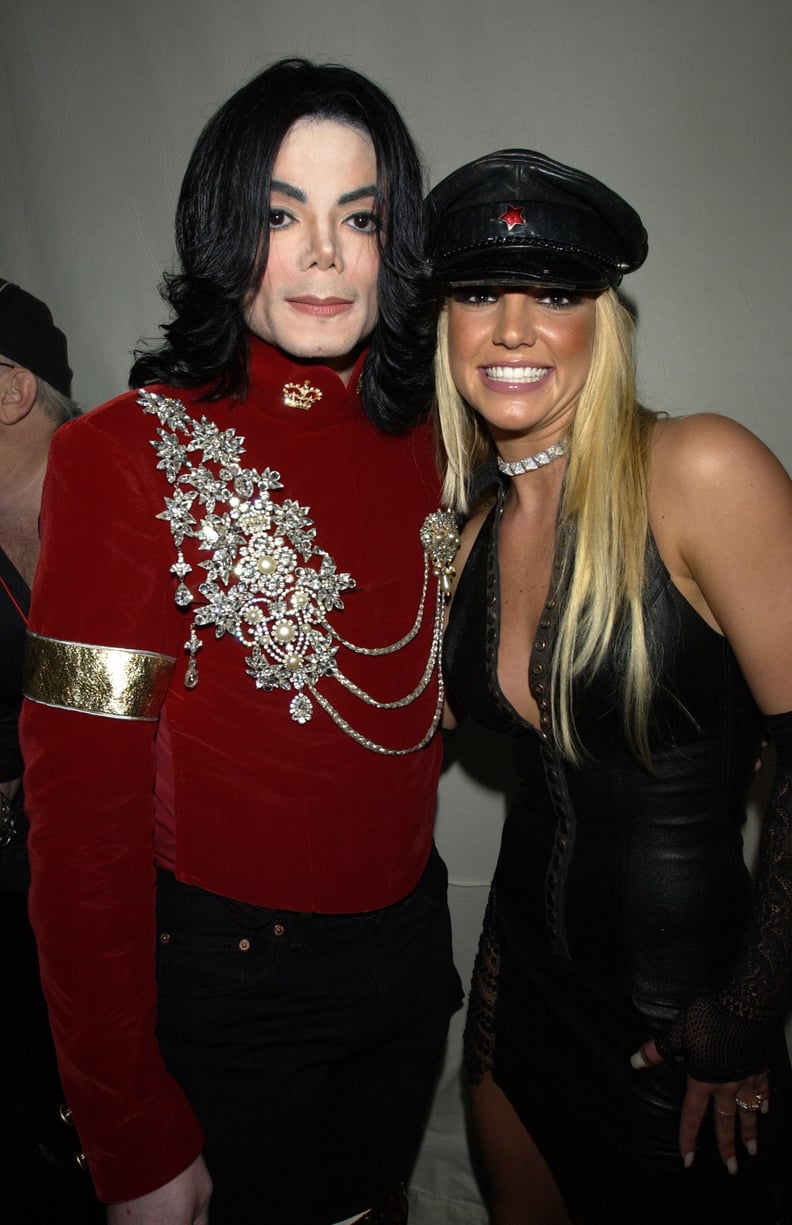 2002: Britney didn't perform, but she did present Michael Jackson with a special trophy.
The show was held on Michael Jackson's birthday that year; as a tribute to his special day, Britney welcomed him to the stage and said that she considered him "the artist of the millennium." The comment led the late superstar to believe that the VMAs was honoring him with an Artist of the Millennium award, instead of just a birthday gift. Oops!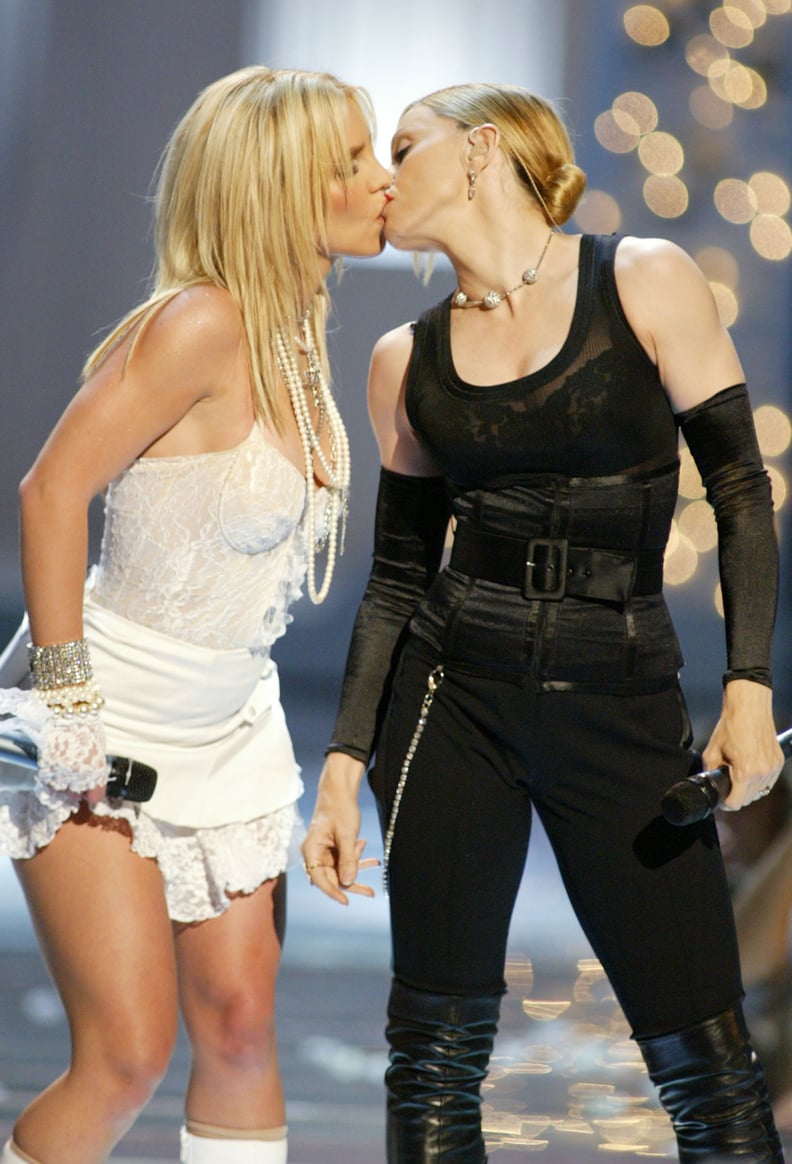 2003: Nobody was ready for Britney's opening performance with Madonna, especially not The Kiss.
Madonna opened the 2003 show by singing her hit "Like a Virgin" — she caused a scandal with her performance of the same song at the 1984 VMAs — while dressed as a groom. She was joined by her "brides," Britney and Christina Aguilera, who both shared kisses with the star; the gender-role reversal and lesbian undertones made headlines instantly, and a quick camera shot to get the reaction of Britney's then ex-boyfriend, Justin Timberlake, soon went viral.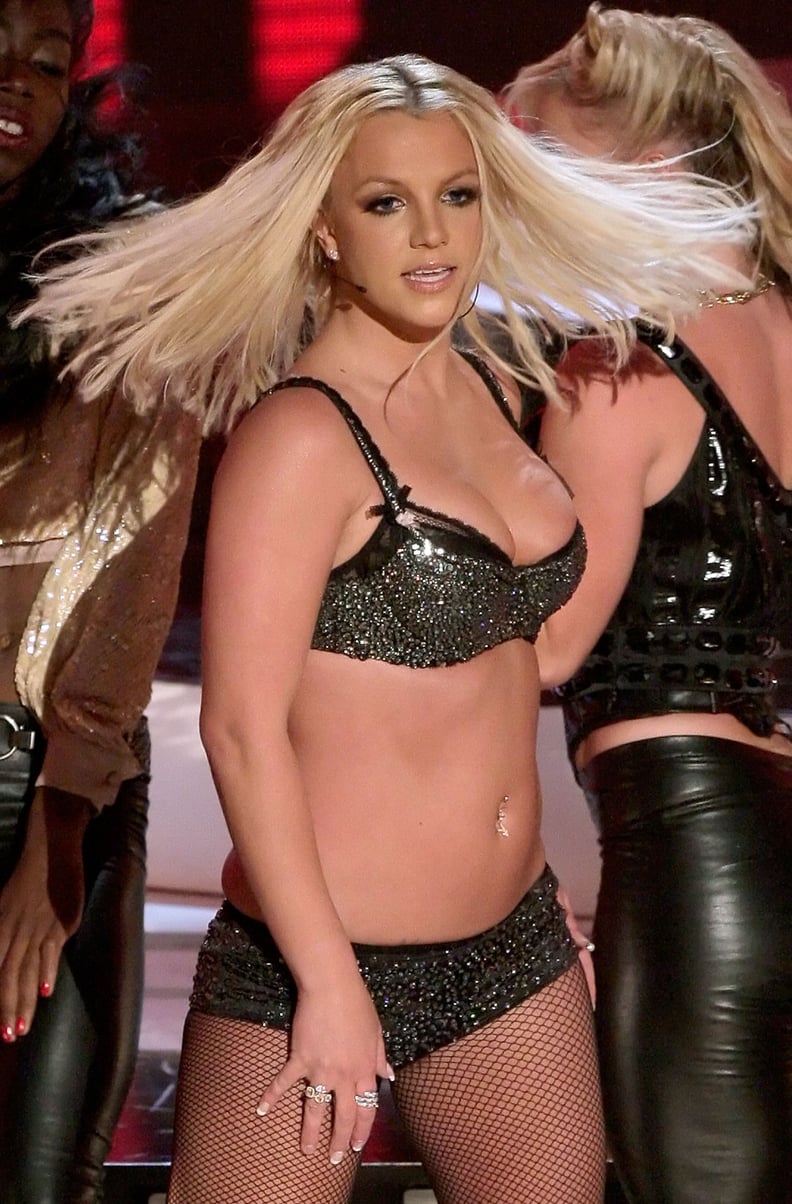 2007: Britney gave a halfhearted performance of "Gimme More."
2007, known to many Britney fans (including this one) as The Year We Do Not Speak Of, was undoubtedly a tough one. Britney infamously shaved her head before entering a treatment facility and lost physical custody of her two sons, Sean Preston and Jayden James, from her marriage to Kevin Federline. In September, her VMAs performance of "Gimme More" was slammed by critics, though the song rocketed to success and her album Blackout was released to positive reviews the following month. Her second single from the album, "Piece of Me," also topped Billboard charts.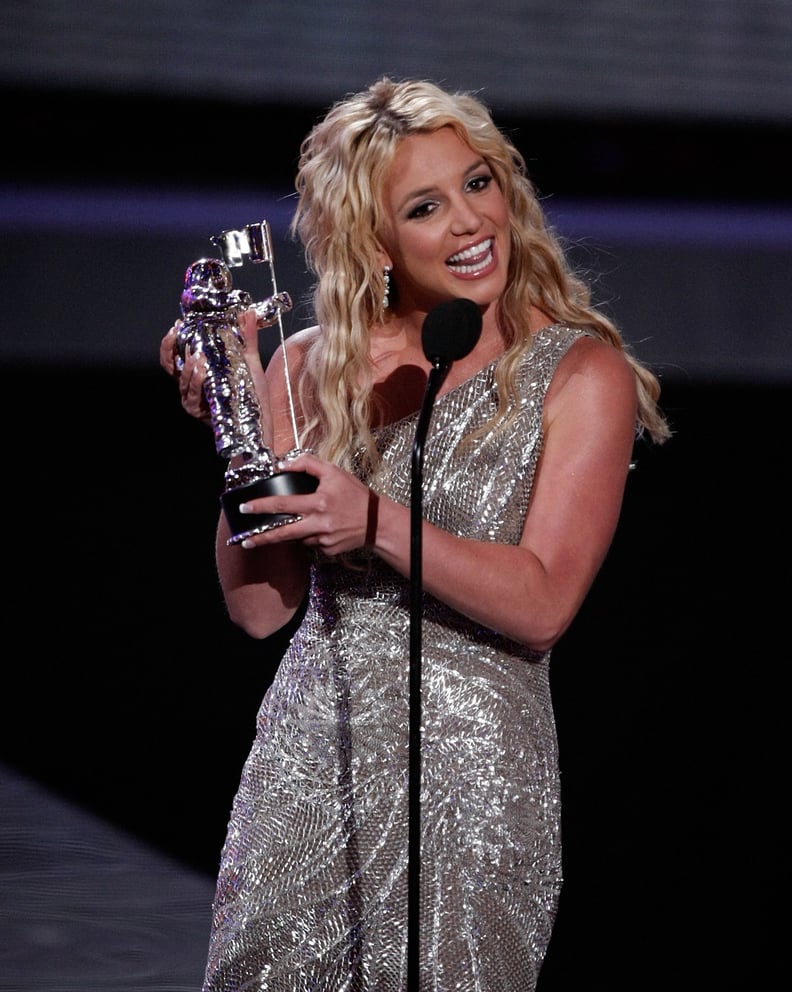 2008: Britney was back, and the VMAs welcomed her with open arms and many Moonmen.
After a whirlwind year, Britney opened the 25th anniversary show with a welcome speech — and after a whopping 16 VMA nominations to her name, she finally won her first-ever Moonman. Britney went home with awards for best female video, best pop video, and video of the year for "Piece of Me," widely considered to be her comeback song.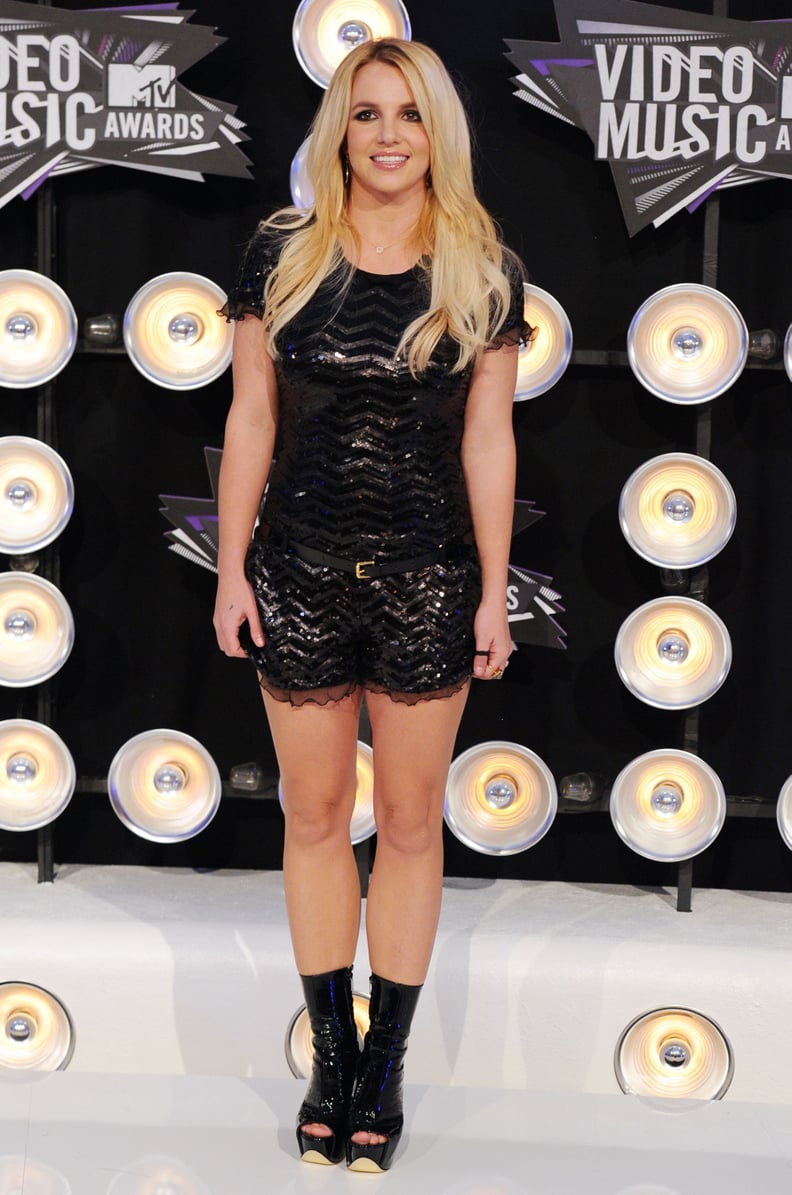 2011: Britney arrives for the show poised to accept the Michael Jackson Video Vanguard Award like a boss.
Britney received a tribute performance by young dancers, who did routines to a medley of her hits. Then, Lady Gaga (who was for some reason dressed as her alter ego Jo Calderone) presented Britney with her gold Moonman.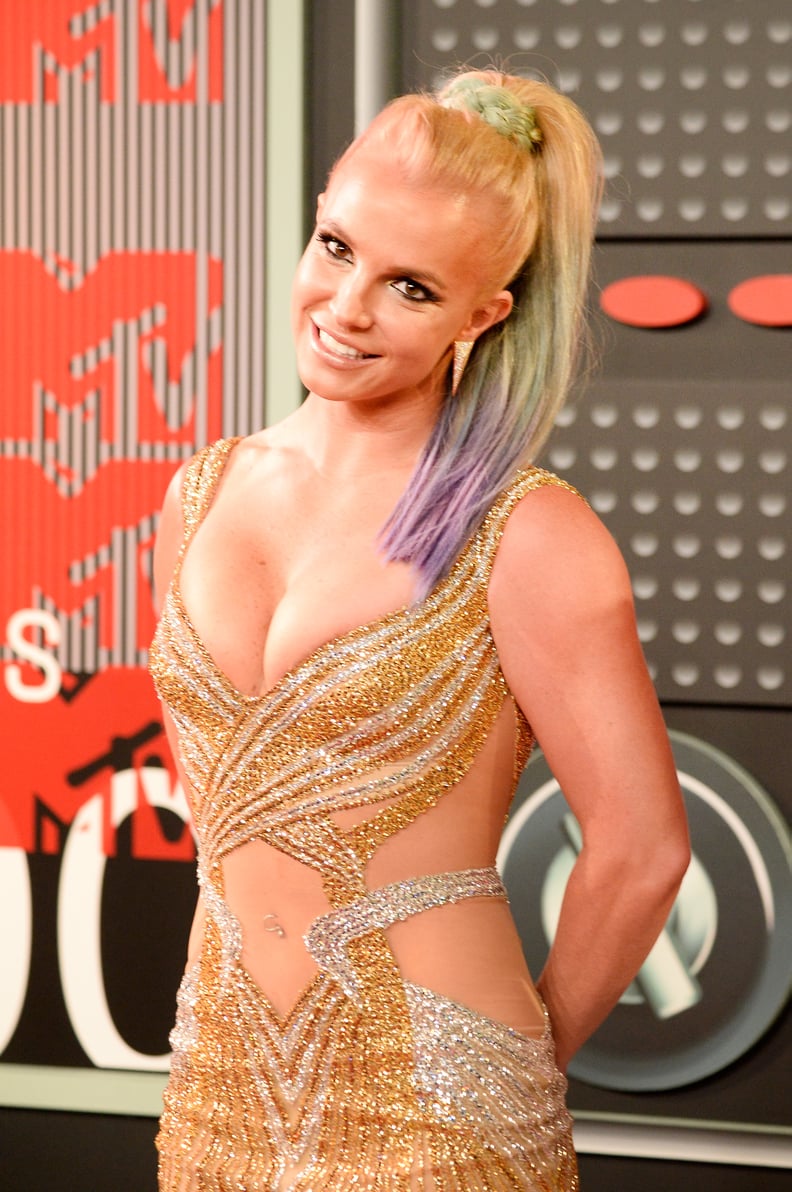 2015: Britney goes full mermaid.
Dressed in a jewel-encrusted dress and colorful high ponytail, Britney posed solo on the red carpet before taking the stage to present Mark Ronson and Bruno Mars with the best male video award for "Uptown Funk."
Are you ready for this year? Because Britney's about to be back, b*tch!