Britney Spears Looks Happy and Healthy While Soaking Up the Sun in Turks and Caicos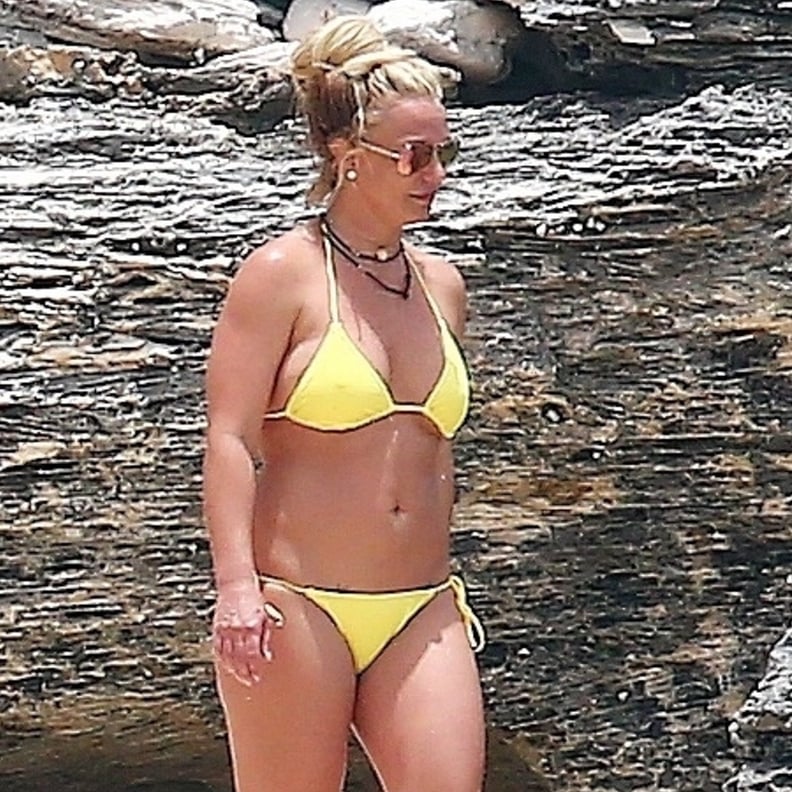 Britney Spears is soaking up the sun in Turks and Caicos! Over the weekend, the 37-year-old singer hit the beach with her mom, Lynne, and appeared to be totally in her element as she did a few cartwheels and handstands on the sand. Britney donned a sexy yellow bikini before switching things up in a pink leopard two-piece, and looked relaxed as she spent some quality time with her mom. She's also been sharing photos and videos from her Summer vacation on Instagram, including a clip of herself biking around the tropical location and going snorkeling. "What a lovely time here !!! 🐠🐠🐠🐠," Britney wrote.
It's been two months since Britney returned home from visiting a treatment center. The pop star reportedly checked herself into a mental health facility back in April after she canceled her Domination show in Las Vegas and announced she was taking a hiatus to focus all her efforts on her father, Jamie, who is recovering from a life-threatening colon rupture. We're glad to see Britney looking so healthy and happy!