Brittany Snow Is Engaged to Boyfriend Tyler Stanaland: "I'm Still Pinching Myself"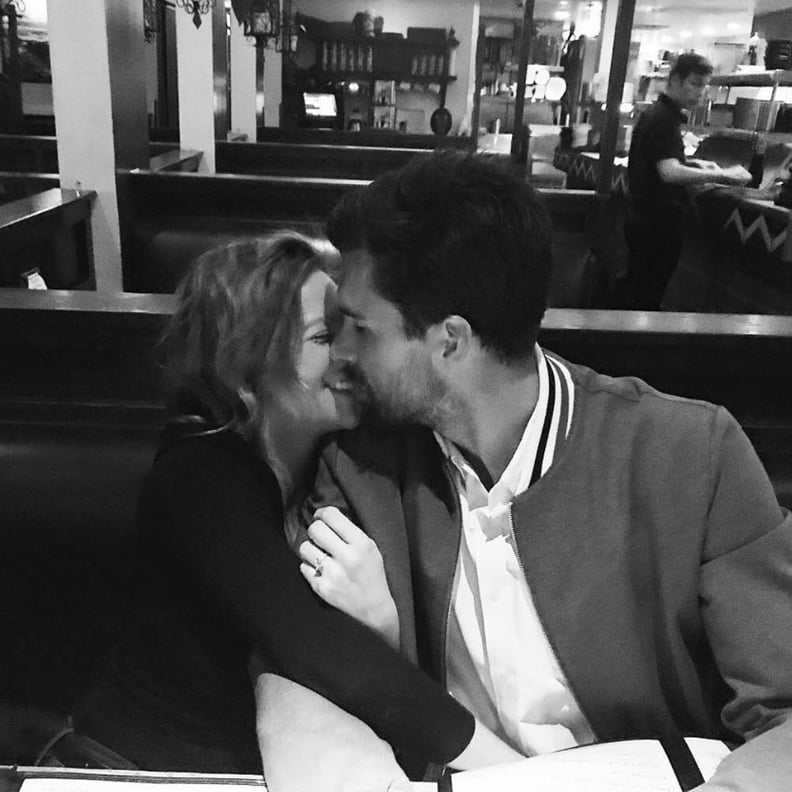 She said yes! Brittany Snow has officially announced her engagement to boyfriend Tyler Stanaland. On Tuesday, the 32-year-old Pitch Perfect star shared the news with her Instagram followers by posting a few sweet pictures of the two cuddled up and celebrating the big step in their relationship. In one of the black and white snaps, Brittany and Tyler interlock arms while showing some PDA while the other two photos highlight Brittany's engagement ring. "A couple weeks ago, I said 'YES' about a million times to the man of my wildest & most beautiful dreams," she captioned the post. "After celebrating with friends and family, we wanted to let a few more friends (you guys) know . . . this happened. I'm still pinching myself and thanking my lucky stars for the truest feeling I've ever felt."
Tyler also posted about the engagement, writing, "A few weeks ago, I asked @brittanysnow one of the most important questions I may ever ask. Forever? Luckily she said yes and we've spent the last little while celebrating the old fashioned way, together and with close friends and family." He went on to gush about his future wife, adding, "You are the most beautiful, intelligent, thoughtful, caring, incredible human and I couldn't be more excited to do life with you. Here's to forever and making our wildest dreams come true. Love you to the moon and back."
Brittany was previously linked to filmmaker Andrew Jenks in 2015. It's unclear when they broke up and when she began dating Tyler, but once they became an item, Brittany was open about their love for each other. "I'm very public about it for the first time in my life and that's very strange to me. I made a conscious decision — I'm very private and I made a conscious decision to, I don't know, be less hard on myself," she told Us Weekly back in September.
See both Tyler and Brittany's engagement announcements ahead!