People's Champion Award Recipient Bryan Stevenson Calls For Hope in an Inspiring PCAs Speech
The E! People's Choice Awards was filled with a number of thoughtful speeches, but the most energizing words came from lawyer and activist Bryan Stevenson. John Legend had the honor of presenting Bryan with the people's champion award, and what followed was a speech that moved the audience.
"I have spent the last 35 years standing with the poor, standing with the excluded, standing with the disfavored. I represented the accused and the incarcerated and the condemned," Bryan said. "Our nation now has the highest rate of incarceration in the world. There are places in this country where our system treats you better if you're rich and guilty than if you're poor and innocent. We've created conditions that are not just or fair."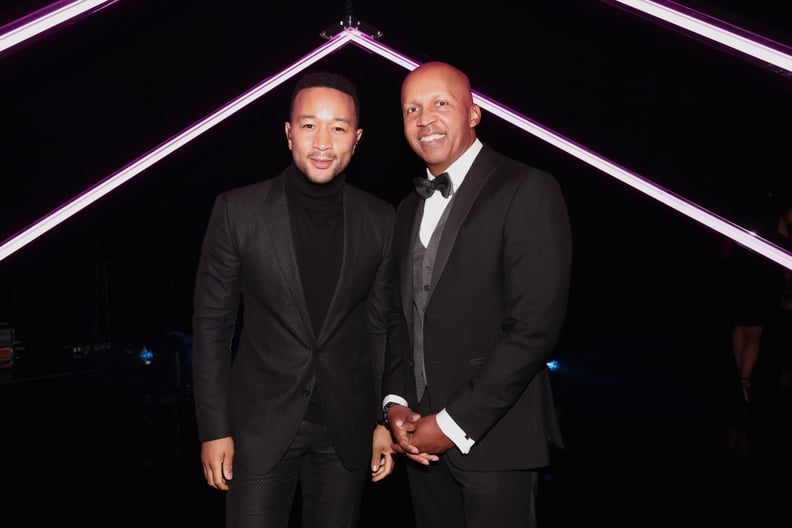 Bryan continued by offering a quick history lesson, saying, "This problem is created by a history of racial inequality, so we're trying to challenge that history." He added, "We've had two and a half centuries of slavery in America, and the great evil of American slavery wasn't involuntary servitude — it was this narrative of racial difference. We said that black people aren't as good as white people. We called them three-fifths human. And that narrative of racial difference still burdens us today."
He offered words of hope and encouragement at the end of his speech. "To end the hate, some of us are going to have to stand up when people say, 'Sit down,'" he said. "Some of us are going to have to speak when people say, 'Be quiet.' To end the hate, we have to embrace hope because hopelessness is the enemy of justice. We've got to do some uncomfortable things, we've got to do some difficult things, but we do them together. We can create a new America. There's something better waiting for us. Let's end bigotry and bias and discrimination. Let's come together."