How Celebrities Made a Bold Statement Against White Supremacy at the VMAs
Last year, Nev Schulman and his wife, Laura Perlongo, turned the MTV Video Music Awards into a maternity photo shoot before the arrival of their baby, and this year, the couple decided to make another strong impression on the red carpet by publicly standing against white supremacy and neo-Nazi individuals. Nev donned a yellow Star of David pinned to his jacket in support of Jewish people, while his wife also wore a red heart pinned to her top. The yellow pin is a strong statement, which Billy Joel similarly wore at a recent New York City concert, as it's the symbol Jews were required to wear to identify themselves religiously during World Word II.
But Nev was not alone. His Catfish costar appeared on the red carpet wearing a blue shirt with "JEW" emblazoned across the center. Read on to see the photos of the celebrities making political statements in fashion, and then check out every look from the 2017 VMAs red carpet.
Max Joseph Before the VMAs
Max Joseph, the Catfish cameraman and star, made a political statement when he arrived at the VMAs wearing a t-shirt with "JEW" written across the center.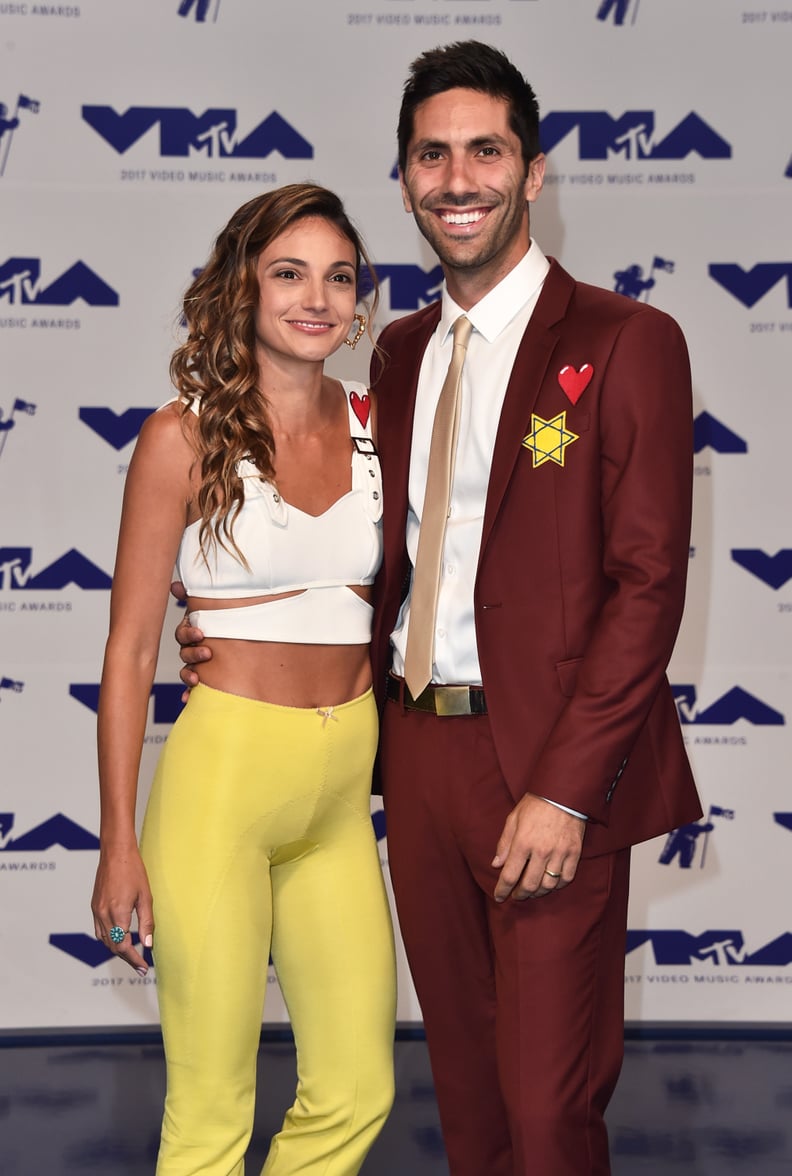 Nev Schulman at the VMAs
Nev Schulman, Catfish creator and star, wore a yellow Star of David on his jacket in support of Jewish people, along with a red heart that matched his wife's.
Paris Jackson's Speech at the VMAs