2023 has, unfortunately, already brought with it some heartbreaking celebrity deaths. In March, "Saving Private Ryan" actor Tom Sizemore, singer Bobby Caldwell, and actor Lance Reddick died. February brought a number of losses as well, including iconic actors Richard Belzer [1] and Raquel Welch, South African rapper AKA, and "Days of Our Lives" star Cody Longo. Meanwhile, January brought with it the loss of these beloved celebrities: iconic composer, songwriter, and musician Burt Bacharach; Earth, Wind & Fire drummer Fred White; Three 6 Mafia member Gangsta Boo; supermodel Tatjana Patitz; legendary guitarist Jeff Beck; Elvis Presley's only child, Lisa Marie [2]; and rock icon David Crosby.
Their deaths came right after 2022 ended with a few shocking celebrity deaths [3] as well, including those of legendary news anchor Barbara Walters, soccer legend Pelé, retired Pope Benedict XVI, Pointer Sisters member Anita Pointer, and Modest Mouse drummer Jeremiah Green.
In September 2022, the world was rocked by the loss of Queen Elizabeth II [4]; before her death, she was the longest-reigning monarch in British history. Hollywood also lost many stars far too soon in 2022, including "Full House" star Bob Saget [5] and beloved comedian Leslie Jordan [6]. The music world was shaken by the death of Migos rapper Takeoff [7] and PnB Rock [8].
Keep reading for the celebrities we've lost so far in 2023 and how their loved ones are remembering them after their deaths.
Bobby Caldwell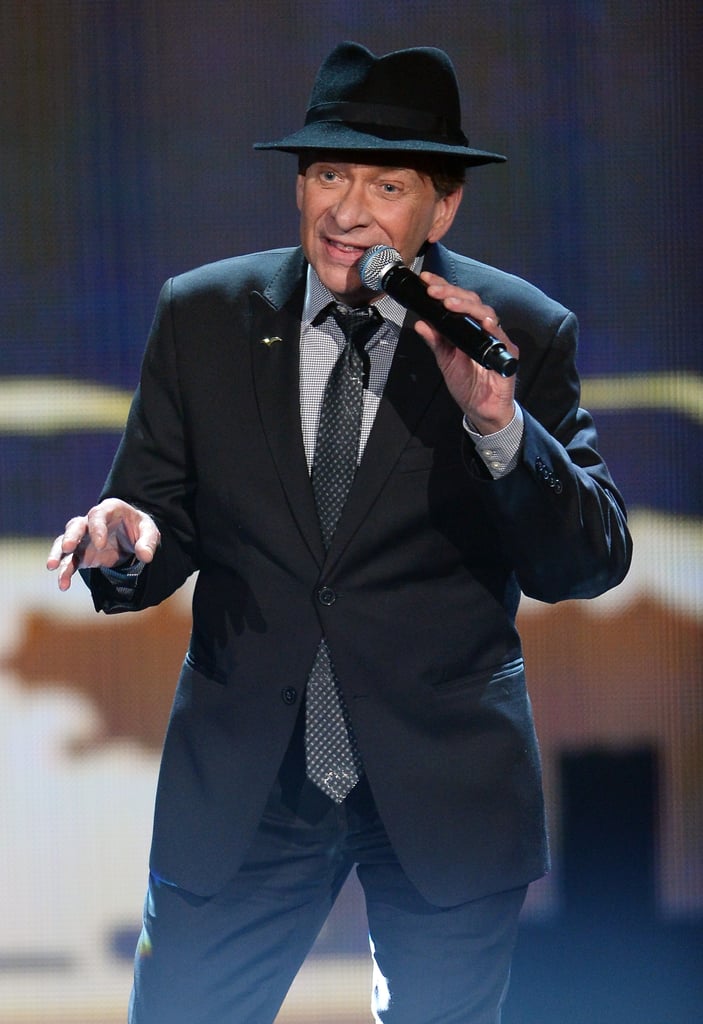 The singer, who was best known for his hit "What You Won't Do for Love," died at age 71 in March. His wife, Mary Caldwell, confirmed his death on Bobby's Twitter [10] on March 15, writing, "Bobby passed away here at home. I held him tight in my arms as he left us. I am forever heartbroken. Thanks to all of you for your many prayers over the years. He had been 'FLOXED,' it took his health over the last 6 years and 2 months. Rest with God, my Love."
Bobby is survived by his wife and his daughters Lauren and Tessa.
Robert Blake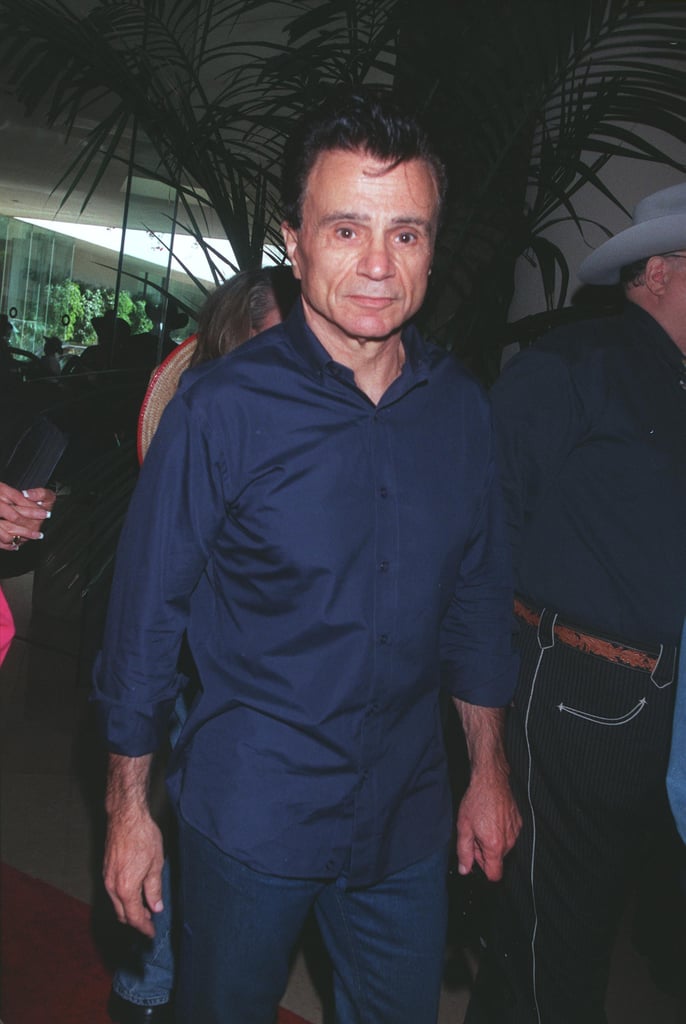 Actor Robert Blake died on March 9 at the age of 89. Blake's career began as a child, when he appeared in the "Our Gang" shorts as a member of the Little Rascals. He also appeared as a child in the Red Ryder series of films. Most famously, he played a murderer in 1967's "In Cold Blood" and starred in the 1970s detective TV series "Baretta."
Blake was married three times. In 2000, he married his second wife, Bonny Lee Bakley, who was shot and killed in Blake's car parked near a restaurant a year later. He claimed he was inside the restaurant at the time of the shooting. Blake was arrested for the murder in 2002 and was ultimately acquitted in the criminal trial. Bakley's children sued him in civil court, and in 2005 he was found liable in her wrongful death and was ordered to pay $30 million. An appeals court upheld the decision but cut the money to $15 million.
Blake and Bakley shared daughter Rose Lenore Sophia Blake, whose paternity was unknown at the time she was born. Bakley was also dating Christian Brando, Marlon Brando's son, and at first she believed Brando was the father. Blake insisted on a paternity test, which proved he was the father, and they signed a custody agreement before they married. The couple never lived together.
Blake married his third wife, Pamela Hudak, in 2017. She had testified on his behalf during the murder trial. They divorced a year later. Blake also has two children, Delinah and Noah Blake, from his first marriage, to Sondra Kerr.
Tom Sizemore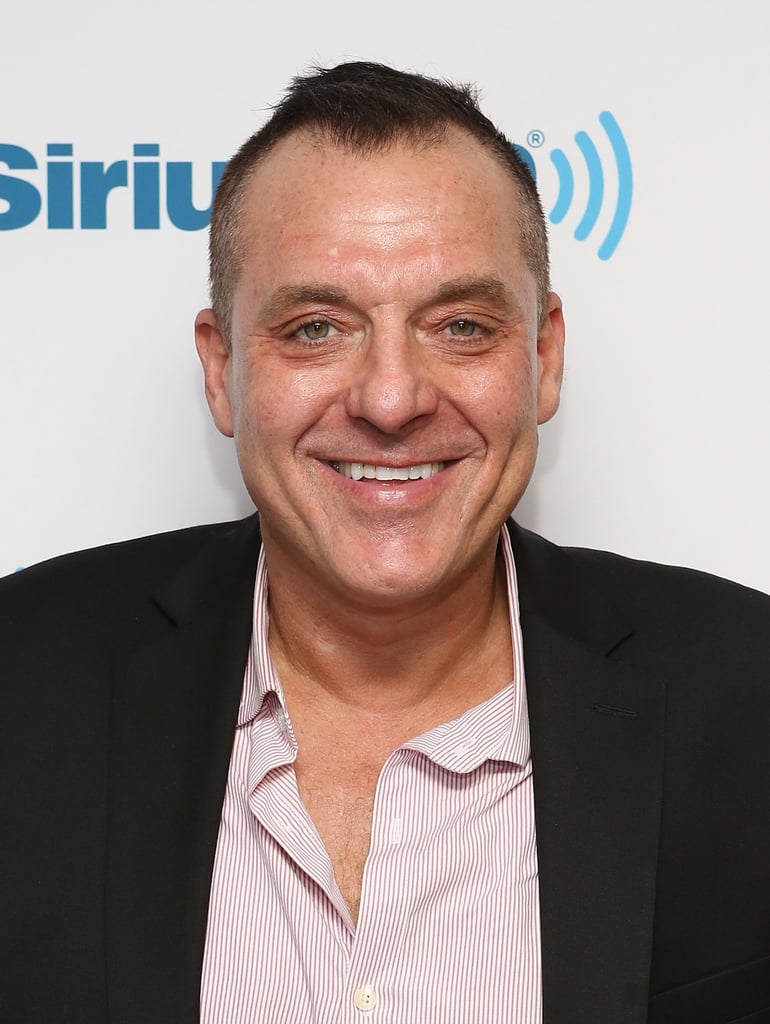 "Saving Private Ryan" and "Wyatt Earp" actor Tom Sizemore died March 3 at the age of 61. In a statement obtained by POPSUGAR, Sizemore's representative and friend Charles Lago confirmed the actor "passed away peacefully in his sleep" with his brother Paul Sizemore and his sons by his side. The "Black Hawk Down" star was hospitalized in February after suffering a brain aneurysm.
"I am deeply saddened by the loss of my big brother Tom," Paul said in the statement. "He was larger than life. He has influenced my life more than anyone I know. He was talented, loving, giving and could keep you entertained endlessly with his wit and storytelling ability. I am devastated he is gone and will miss him always."
While Tom had a prolific career in Hollywood, he also dealt with substance-abuse issues throughout much of his career. In 2003, he was convicted of domestic abuse against his then-girlfriend Heidi Fleiss. He went on to appear on the reality series "Celebrity Rehab With Dr. Drew."
Richard Belzer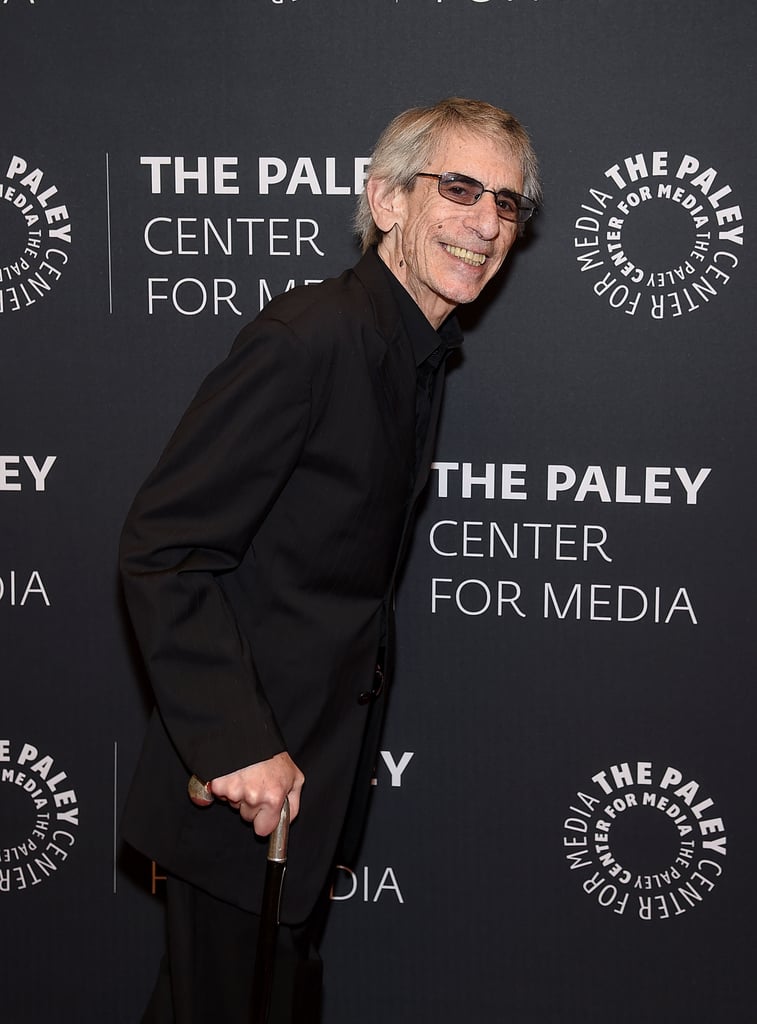 Best known for playing the role of Detective John Munch on "Law & Order: SVU" and several other series, Belzer died at the age of 78 at his home in Bozouls in southwest France on Feb. 19. The actor's close friend, writer Bill Scheft, confirmed the news to The Hollywood Reporter [11]. "He had lots of health issues, and his last words were 'F*ck you, motherf*cker,'" Scheft said.
In addition to "Law & Order: SVU," Belzer also appeared on a number of TV shows including "Homicide: Life on the Street," "The X-Files," "Arrested Development," and "30 Rock." He also starred in movies like "Fletch Lives," "Scarface," and "Man on the Moon."
Outside of his acting career, Belzer was also a comedian and a writer with an interest in conspiracy theories. He's survived by his wife of more than 40 years, Harlee McBride.
Stella Stevens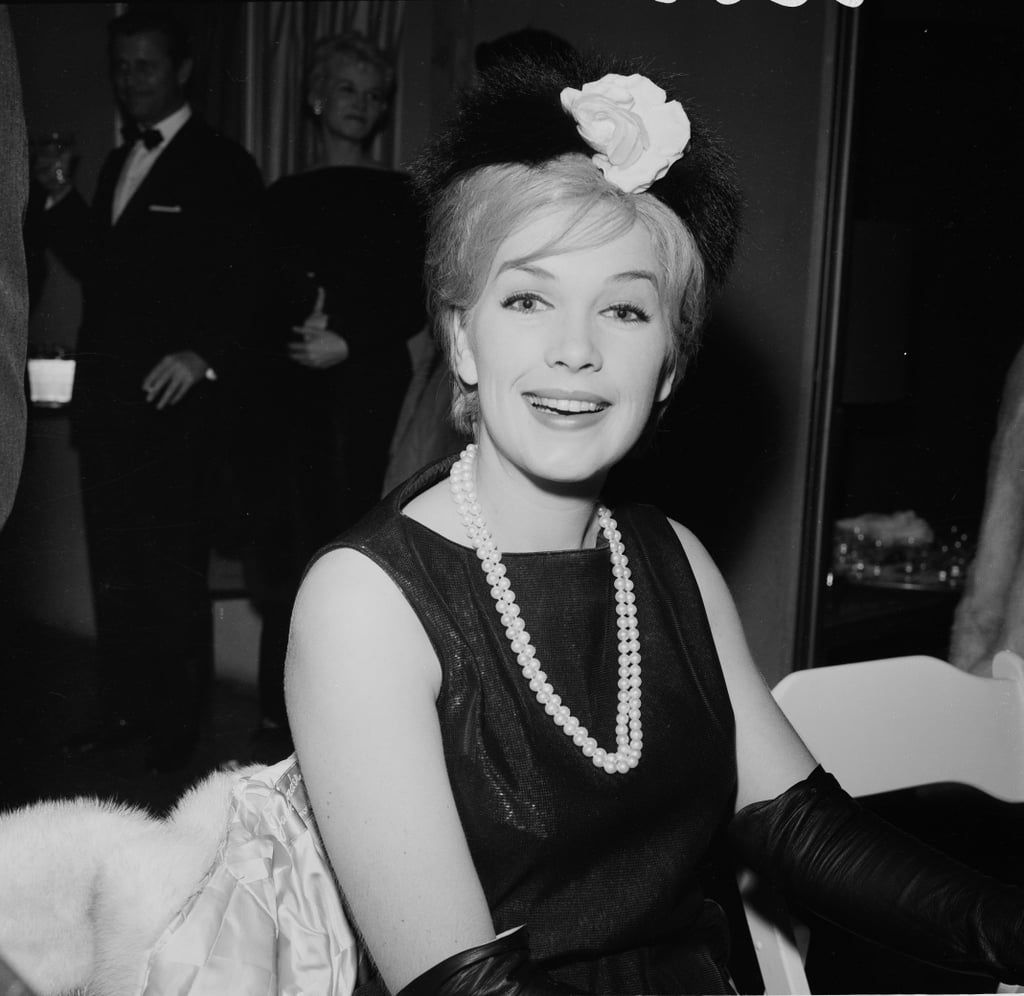 The actor — who was best known for her roles in "Girls! Girls! Girls!," "The Nutty Professor," "The Silencers," and "The Ballad of Cable Hogue" — died at age 84 in her Los Angeles home on Feb. 17. Her son, Andrew Stevens, told Variety [12] that she had been battling Alzheimer's disease.
Raquel Welch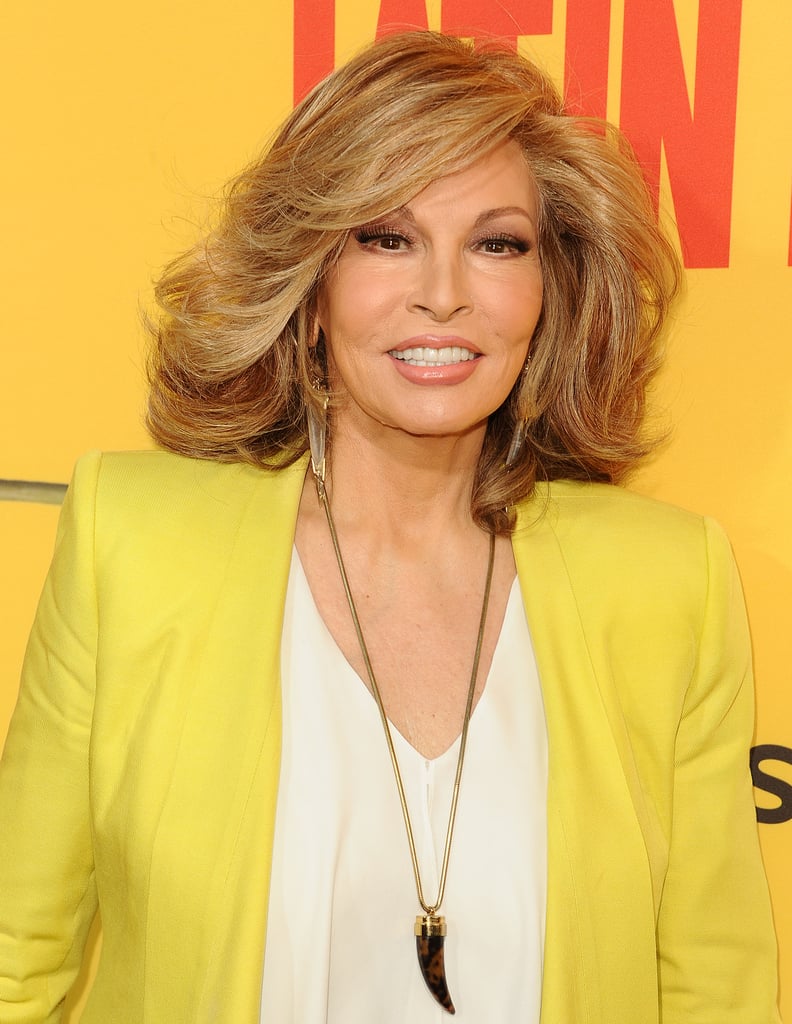 Raquel Welch, longtime actor and Golden Globe winner, died on Feb. 15 at age 82, People [13] confirmed. Her manager, Steve Sauer, issued a statement to the outlet that said she "passed away peacefully early this morning after a brief illness." According to Sauer, Welch's career "spanned over 50 years starring in over 30 films and 50 television series and appearances."
Welch was best known for her roles in 1966's "Fantastic Voyage," "One Million Years B.C.," and 1973's "The Three Musketeers," which earned her a Golden Globe trophy for best actress in a motion picture comedy or musical.
AKA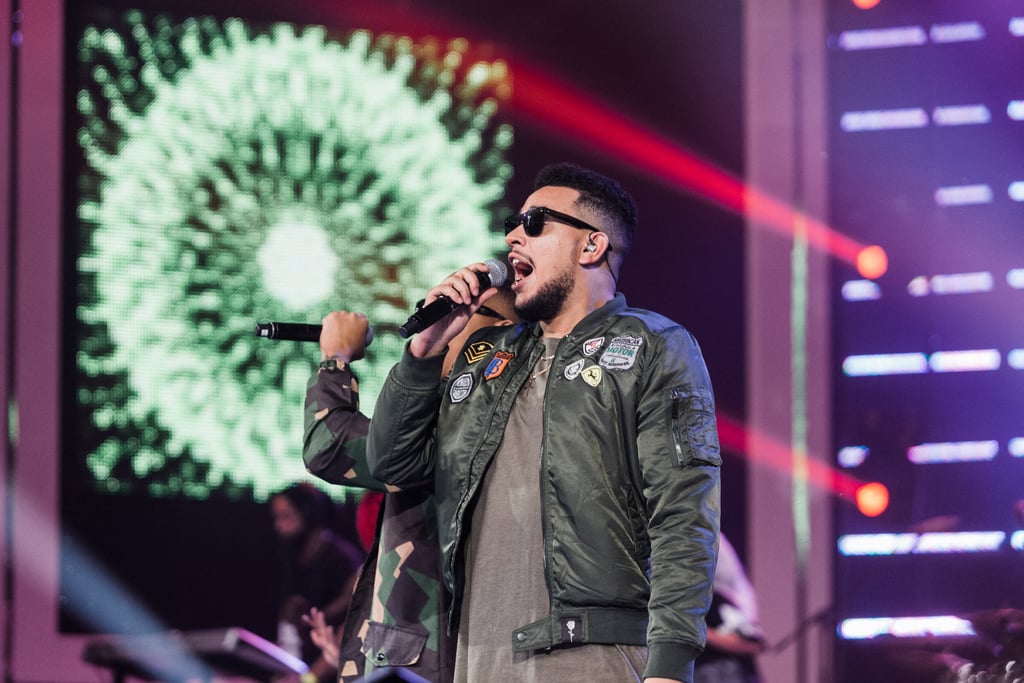 Multiple outlets confirmed that South African rapper AKA (real name Kiernan Forbes) died on Feb. 10 at the age of 35 after being shot in the city of Durban. His parents confirmed his death in a statement posted on Instagram [14].
"It is with extreme sadness that we acknowledge the passing of our beloved son, and confirm his untimely and tragic passing on the evening of Feb. 10, 2023," his parents wrote. "To us, Kiernan Jarryd Forbes, was a son, brother, grandson, nephew, cousin and friend, most importantly father to his beloved daughter Kairo. To many, he was AKA, SUPAMEGA, BHOVA and the many other names of affection his legion of fans called him by. Our son was loved and gave love in return."
Cody Longo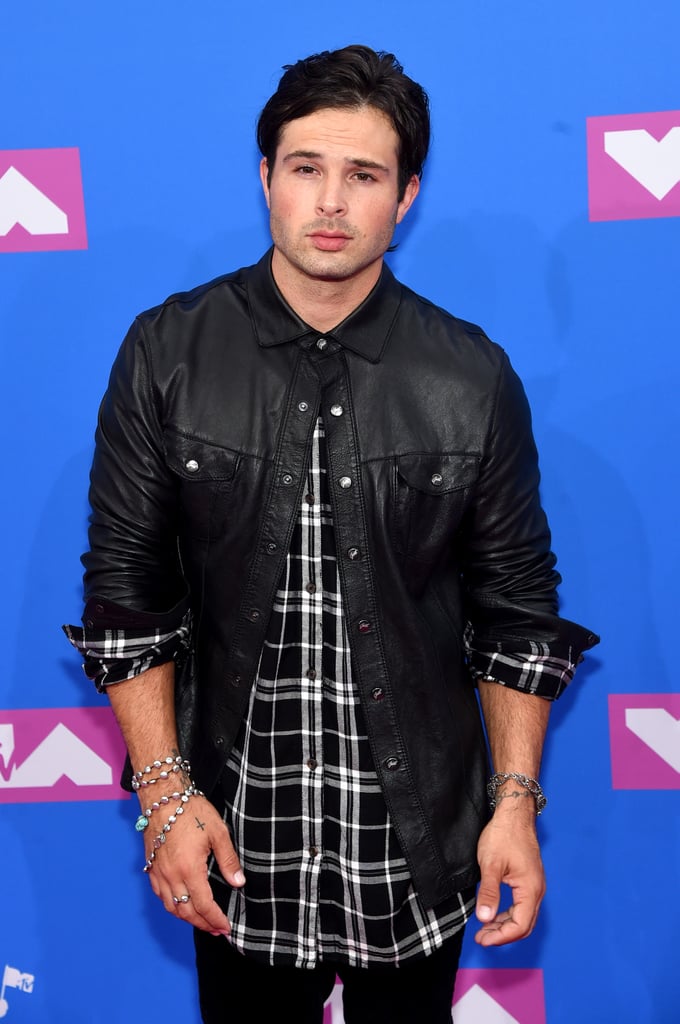 "Days of Our Lives" and "Hollywood Heights" actor Cody Longo died on Feb. 8 at the age of 34. His rep confirmed to CNN [15] that the actor was found dead in his Austin, TX home. He is survived by his wife, Stephanie Longo, and their three children: Lyla, Elijah, and Noah.
"Cody was our whole world," Stephanie said in a statement, per the outlet. "The kids and I are shattered and beyond devastated. He was the best dad and best father. We will always and forever miss you and love you."
Burt Bacharach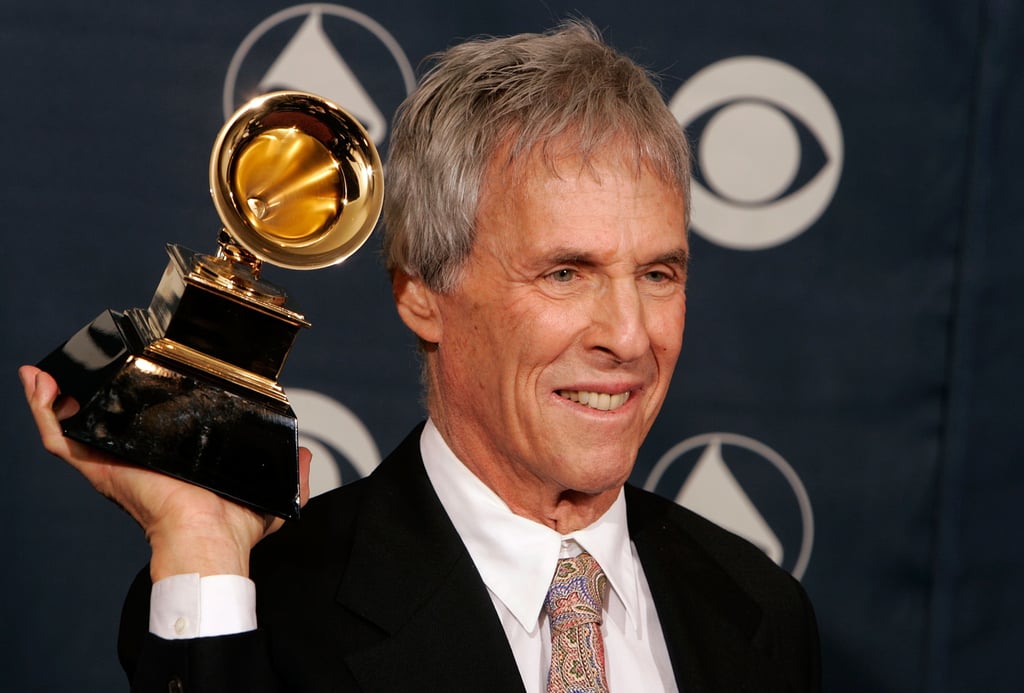 Six-time Grammy Award winner and three-time Oscar victor Burt Bacharach died at age 94, his family confirmed to CNN [16] on Feb. 9. The composer was behind classic hits from countless successful artists, including Dionne Warwick, Perry Como, and Tom Jones.
Some of the most iconic tunes penned by Army veteran Bacharach include "I Say a Little Prayer," "I'll Never Fall in Love Again," and "That's What Friends Are For."
George R. Robertson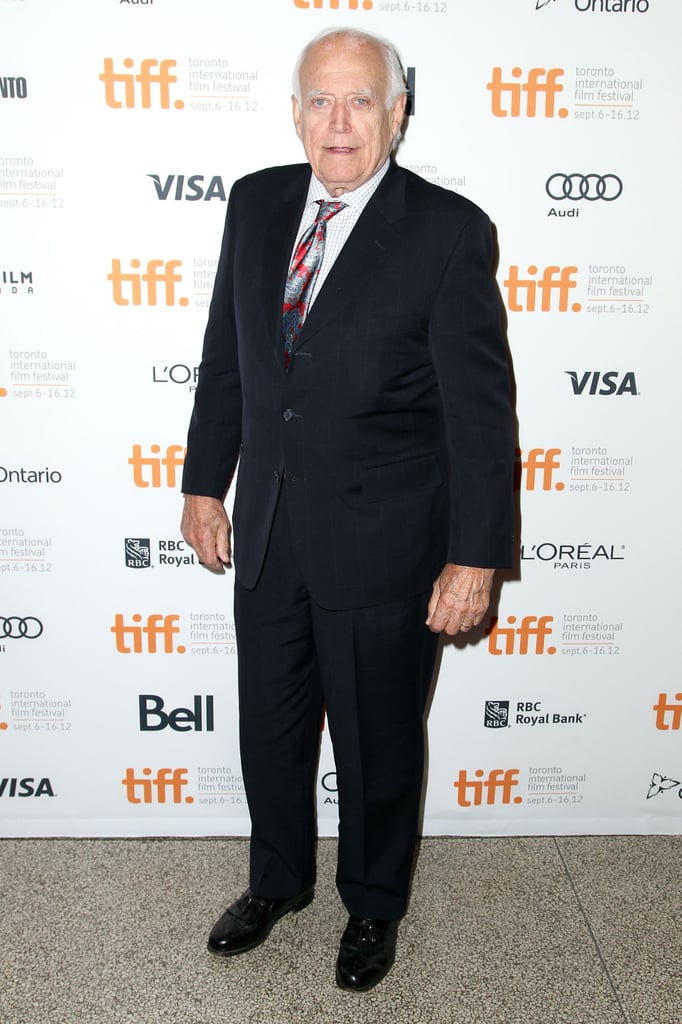 Prolific character actor George R. Robertson, who was best known for his role as Chief Henry J. Hurst in the "Police Academy" films, has died at the age of 89. His family confirmed that he died on Jan. 29 at Sunnybrook Health Sciences Centre in an obituary [17] that highlighted his many accomplishments.
"He leaves a legacy of many accomplishments — a splendid career in stage, films, and TV with over 80 roles on both the big and small screen, most notably the original and six sequels of Police Academy," his obitiary reads in part. "As Police Chief Hurst, George travelled across Canada speaking to youth in high schools as a UNICEF ambassador, receiving the Danny Kaye UNICEF Canada award in 1990, for outstanding contribution. His later life was also devoted to painting and writing."
Melinda Dillon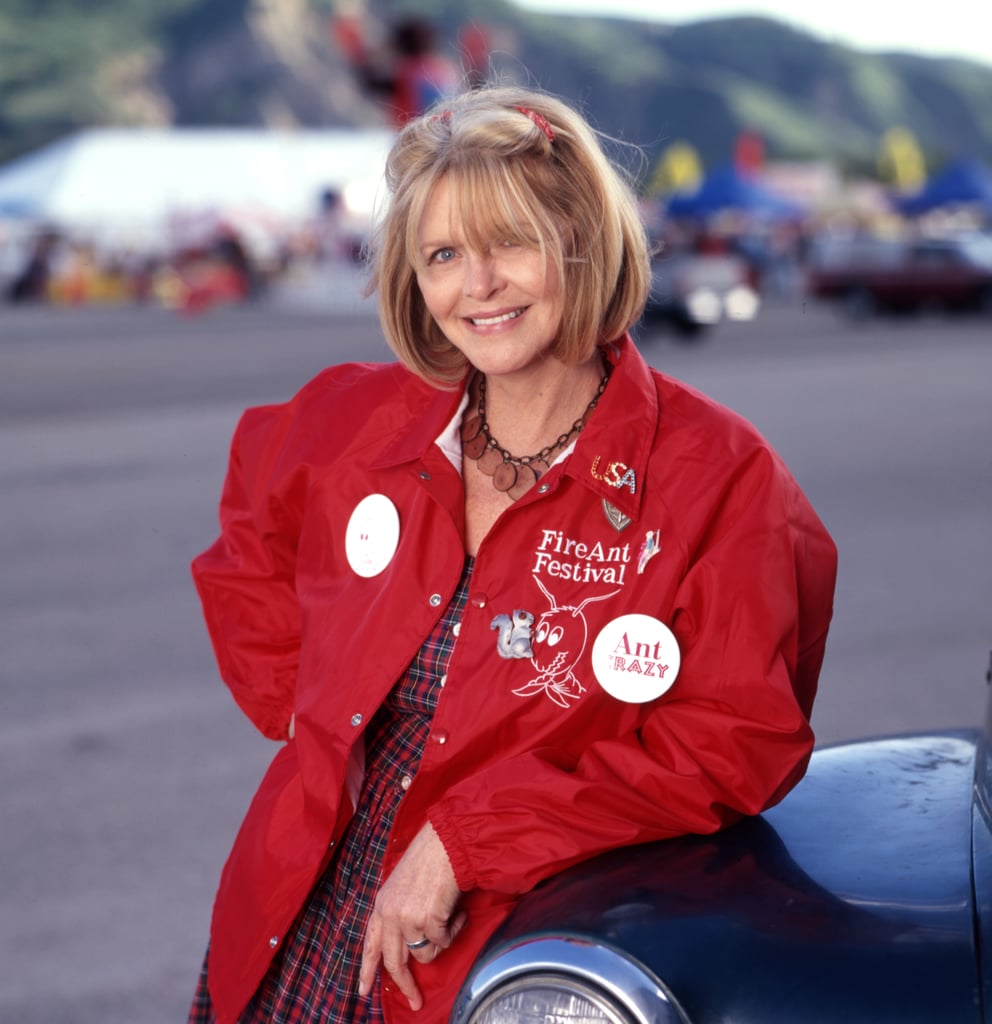 "A Christmas Story" star and two-time Oscar nominee Melinda Dillon died Jan. 9 at the age of 83. A cause of death was not revealed, but her family shared the news in an obituary [18].
Dillon began her career in 1962 when she starred in the original 1962 stage production of "Who's Afraid of Virginia Woolf?" From there, she began acting on television and in films, including "Close Encounters of the Third Kind" and "Absence of Malice," both of which earned her Oscar nods. In 1983, she took on what is perhaps her most recognizable role as the matriarch in the holiday classic "A Christmas Story."
Cindy Williams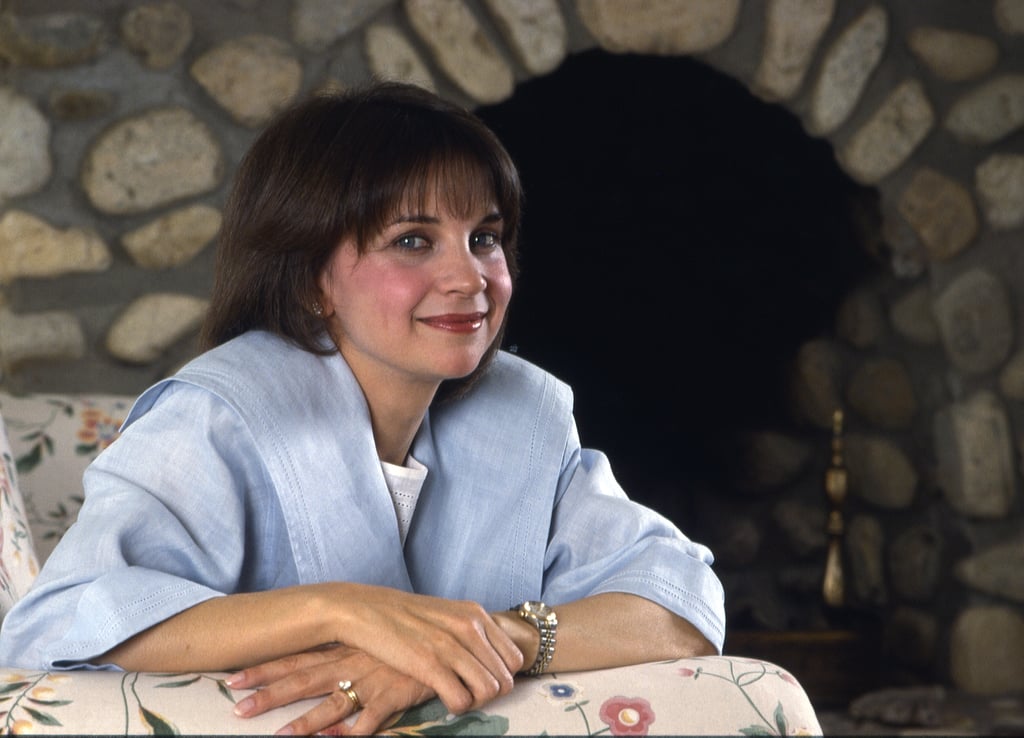 The actor — who was best known for her role as Shirley Feeney in "Laverne & Shirley" — died of a brief illness at age 75 on Jan. 25, The Hollywood Reporter [19] reported.
Her children, Zak and Emily Huudson, confirmed her death to the publication with a statement that read: "The passing of our kind, hilarious mother, Cindy Williams, has brought us insurmountable sadness that could never truly be expressed. Knowing and loving her has been our joy and privilege. She was one of a kind, beautiful, generous and possessed a brilliant sense of humor and a glittering spirit that everyone loved."
Lisa Loring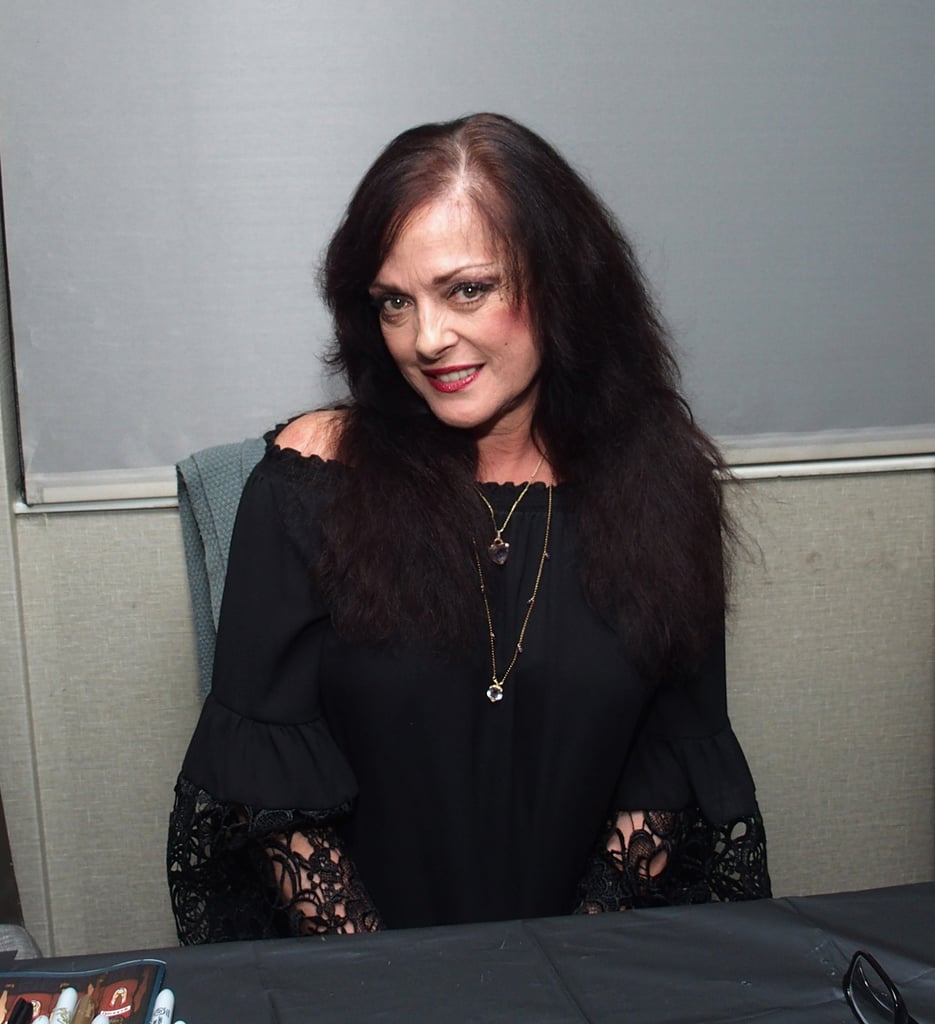 Lisa Loring, who played the original Wednesday Addams on "The Addams Family" from 1964 to 1966, died on Jan. 28 from a stroke at 64 years old, her daughter Vanessa Foumberg confirmed to NBC News [20]. "She went peacefully with both her daughters holding her hands," Foumberg told the publication.
Besides "The Addams Family," Loring's notable roles include her recurring role as Cricket Montgomery on popular soap "As the World Turns" from 1980 to 1983.
One of Loring's most iconic scenes [21] as Wednesday was in a season two episode of "The Addams Family" in which she teaches Lurch how to do a dance called "The Drew." Jenna Ortega recently paid homage [22] to Loring's dance skills by doing her own dance to a nearly identical song as a high-school-age Wednesday Addams in Netflix's "Wednesday."
Tom Verlaine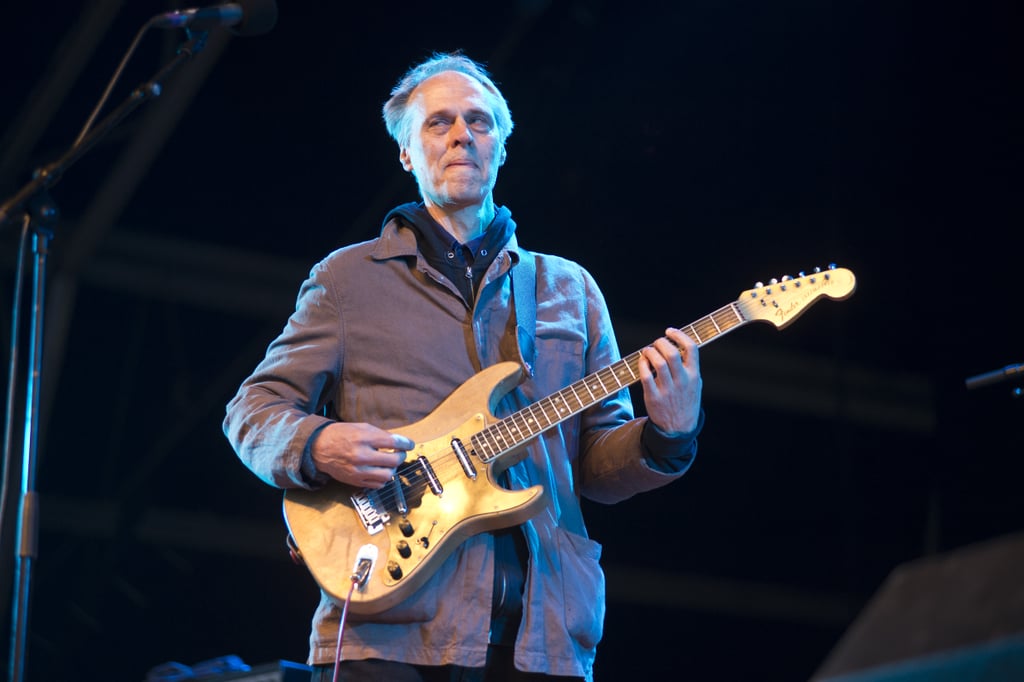 Tom Verlaine, the founder of the famed punk band Television, died on Jan. 28 at the age of 73, the New York Times [23] confirmed. Jesse Paris Smith, the daughter of Verlaine's fellow musician Patti Smith, said that the guitarist died after a "short illness."
While Television split after releasing two albums, Verlaine continued his musical career throughout his life and was best known for his experimental work on the guitar. Additionally, he was a gifted songwriter whose contributions to the '70s punk scene cannot be overstated.
David Crosby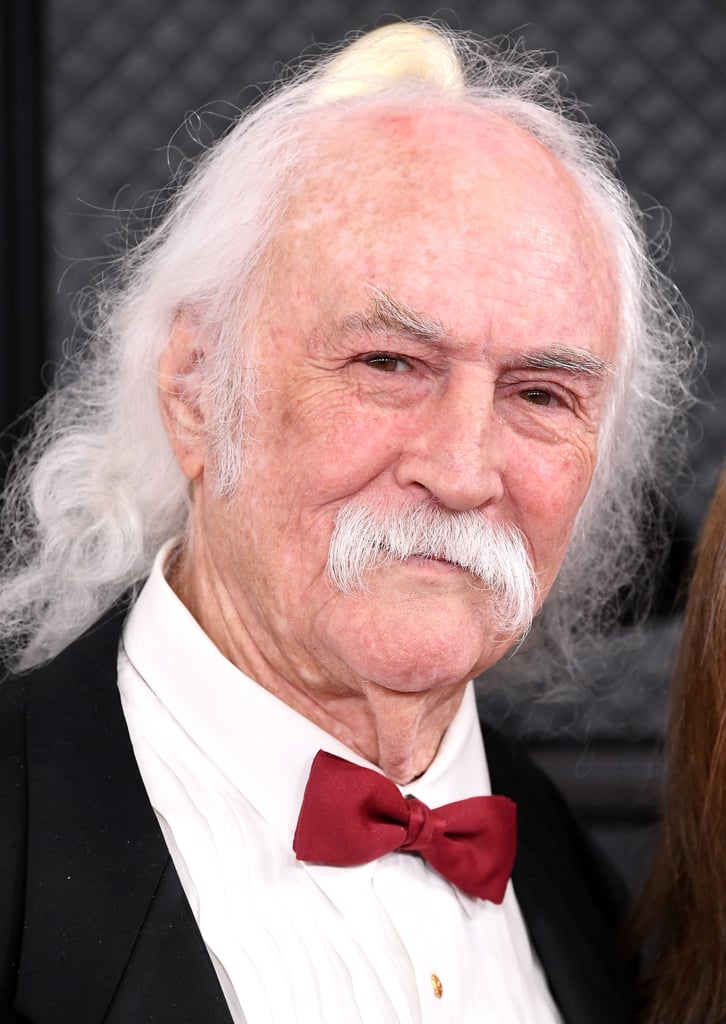 Multiple outlets reported the singer/songwriter/guitarist's death on Jan. 19, though a cause of death was not revealed. Crosby, a founding member of '60s rock bands The Byrds and Crosby, Stills & Nash (later Crosby, Stills, Nash & Young), was 81 years old. Former bandmate Graham Nash paid tribute to Crosby in a statement to Rolling Stone [24]. "It is with a deep and profound sadness that I learned that my friend David Crosby has passed," Nash wrote. "I know people tend to focus on how volatile our relationship has been at times, but what has always mattered to David and me more than anything was the pure joy of the music we created together, the sound we discovered with one another, and the deep friendship we shared over all these many long years."
Fellow Crosby, Stills & Nash founder Stephen Stills wrote to Rolling Stone: "He was without question a giant of a musician, and his harmonic sensibilities were nothing short of genius. The glue that held us together as our vocals soared, like Icarus, towards the sun. I am deeply saddened at his passing and shall miss him beyond measure."
Lisa Marie Presley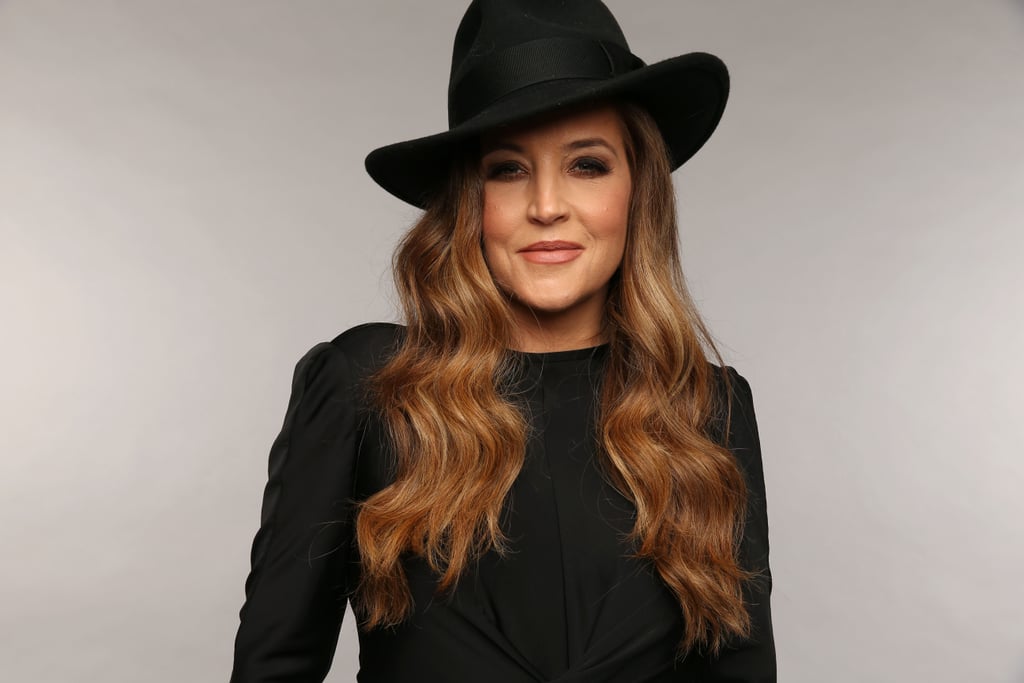 Presley died on Jan. 12, hours after being rushed to the hospital for possible cardiac arrest, according to People [25]. CBS News [26] reported that her exact cause of death remains unknown, per the Los Angeles County Medical Examiner-Coroner. Shortly after news of her death broke, tributes for Presley [27] poured in from fans and celebrities alike, with her mother, Priscilla Presley, sharing a statement to People that read, "It is with a heavy heart that I must share the devastating news that my beautiful daughter Lisa Marie has left us. She was the most passionate, strong, and loving woman I have ever known. We ask for privacy as we try to deal with this profound loss. Thank you for the love and prayers."
Carole Cook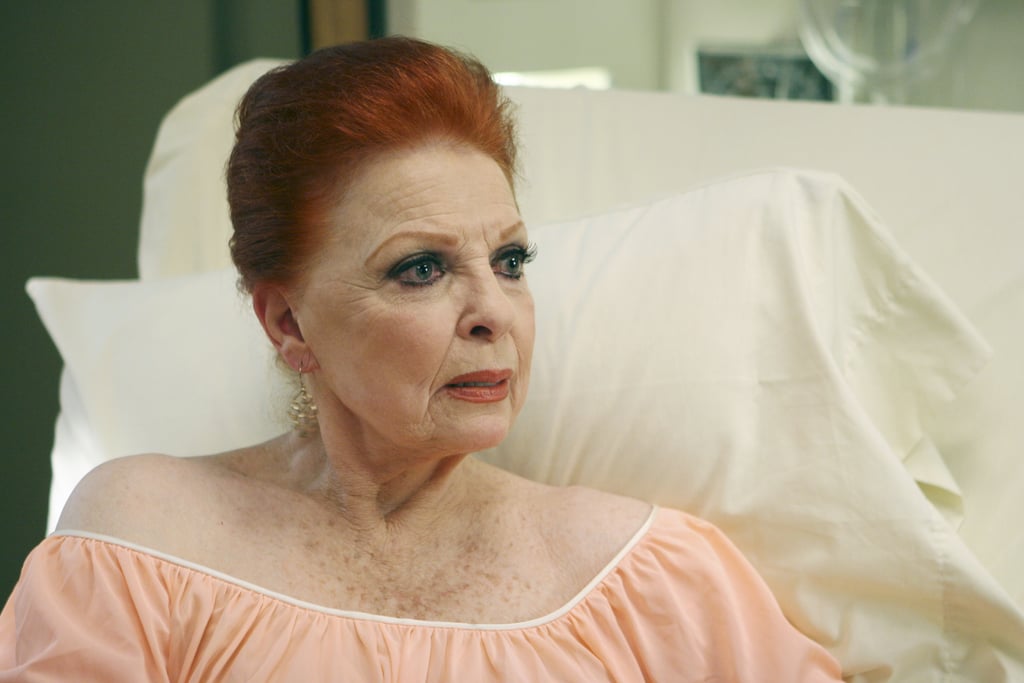 Veteran stage, film, and television actor Carole Cook died "peacefully" from heart failure on Jan. 11 at 98 years old, according to a statement from her agent, Robert Malcolm, provided to CNN [28].
Cooke's impressive career spanned over 60 years. On Broadway, she originated the role of Maggie Jones in the 1980 musical "42nd Street," and also starred in "Steel Magnolias" and "Hello, Dolly!" In film, she notably starred in John Hughes's "Sixteen Candles." Throughout her TV career, Cook appeared in classic series like the original "Charlie's Angels" and "Dynasty," and later in life, she had roles in "Major Crimes" and "Grey's Anatomy [29]."
Tatjana Patitz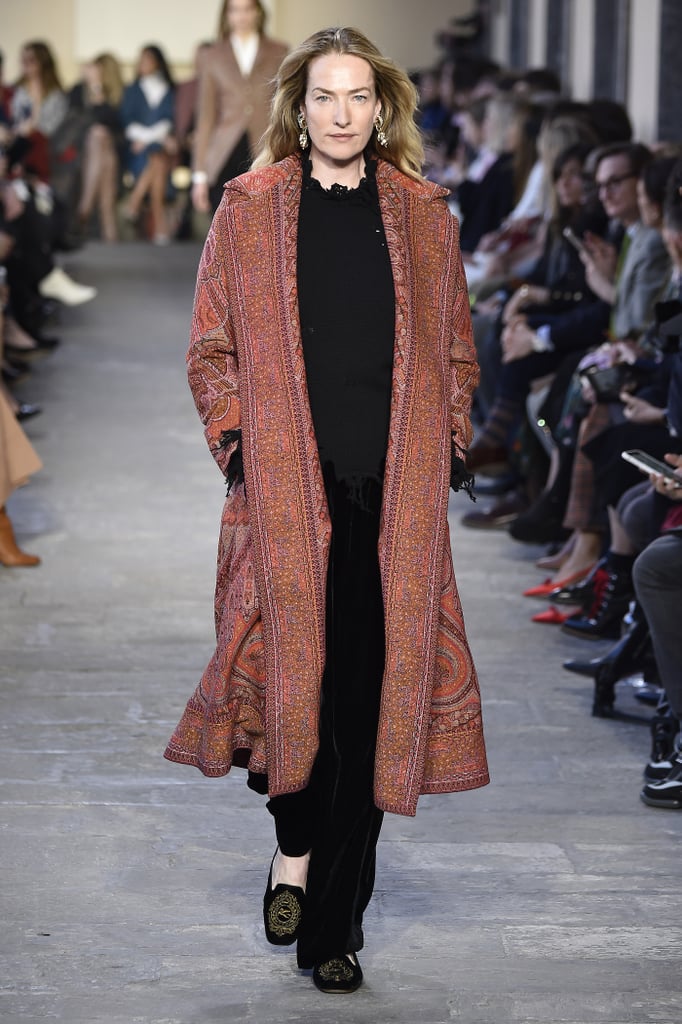 The supermodel — who starred in George Michael's iconic "Freedom '90" music video — died at age 56 on Jan. 11, Vogue confirmed [30].
Patitiz's agent, Corinne Nicolas, told the AP [31] that she died of an undisclosed illness in the Santa Barbara, CA, area.
Jeff Beck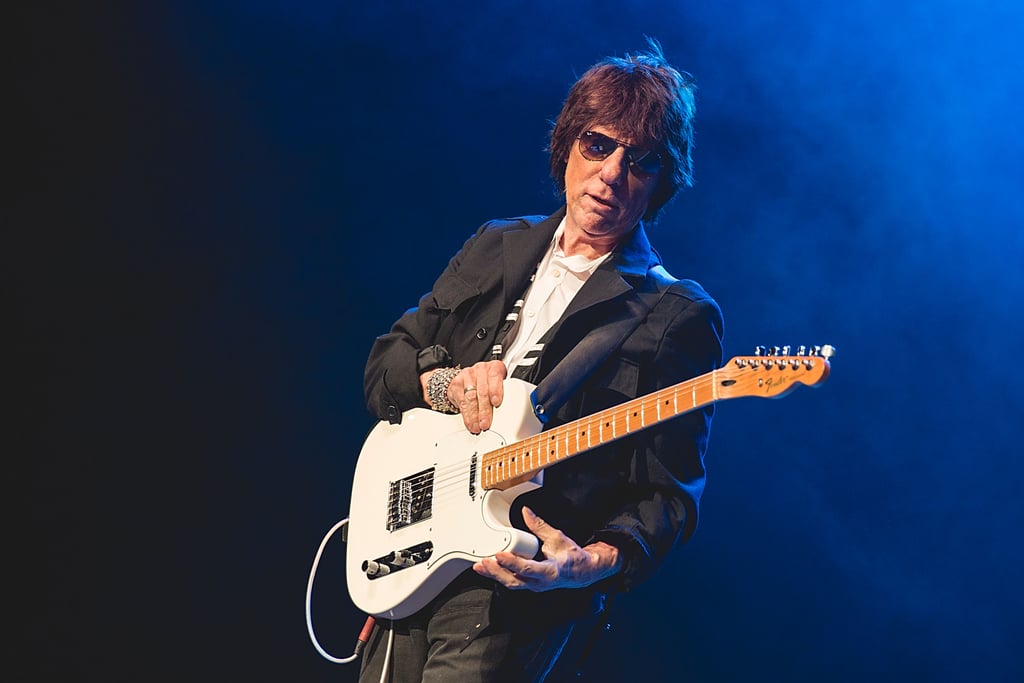 The legendary guitarist died at age 78 on Jan. 10, Variety confirmed [32]. "On behalf of his family, it is with deep and profound sadness that we share the news of Jeff Beck's passing. After suddenly contracting bacterial meningitis, he peacefully passed away yesterday," his rep said in a statement to the outlet. "His family ask for privacy while they process this tremendous loss."
Beck had just recently wrapped up a tour in support of his "18" album with Johnny Depp [33]. He was an eight-time Grammy winner and was inducted into the Rock and Roll Hall of Fame twice (once with The Yardbirds in 1992 and as a solo artist in 2009).
Ken Block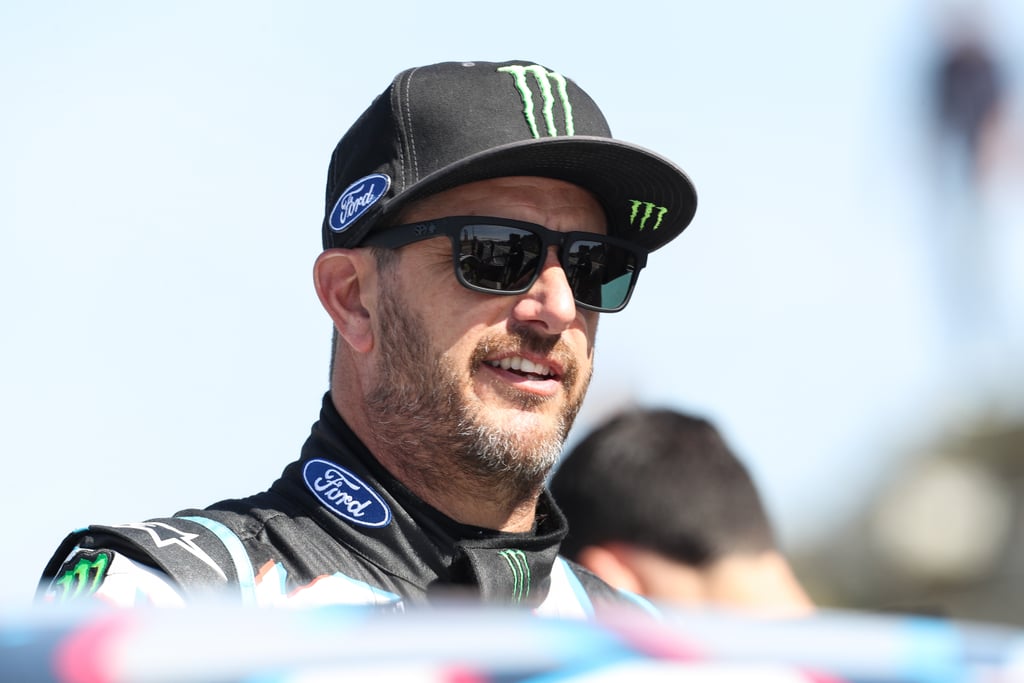 Ken Block, 55, was a celebrated Rally car driver and lover of extreme sports, including skateboarding, snowboarding, and motocross. On Jan. 2, Block died in a fatal snowmobile accident in Utah.
Hoonigan Industries, Block's apparel company, released a statement [34] on Jan. 2, writing, "It's with deepest regrets that we can confirm that Ken Block passed away in a snowmobile accident today. Ken was a visionary, a pioneer and an icon. And most importantly, a father and husband. He will be incredibly missed."
Block cofounded DC Shoes in 1984, and after selling the company in 2004, he moved into motorsports full time. He won five X-Game medals for his RallyCross driving.
Gangsta Boo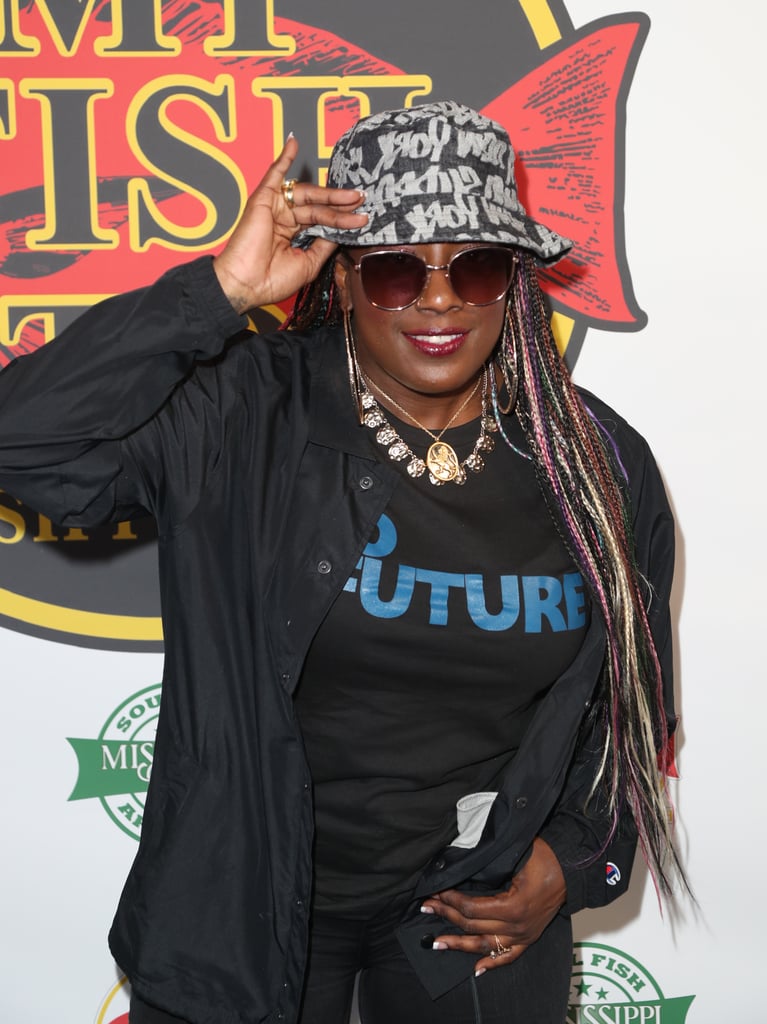 Lola Mitchell, better known by her stage name Gangsta Boo, died on Jan. 1 at 43. She was a member of the rap group Three 6 Mafia, joining in 1995. She released six albums with the group, plus three solo albums and numerous mixtapes. More recently, she collaborated with Eminem [35], Latto, GloRilla, and Run the Jewels.
Her mother, Veronica Mitchell, said in a statement to Variety [36], "The Mitchell family would like to thank everyone for their condolences regarding the untimely death of Lola 'Gangsta Boo' Mitchell. The family is asking you for your continued prayers and privacy as we process the loss of our loved one." Her cause of death is not currently known.
Fred White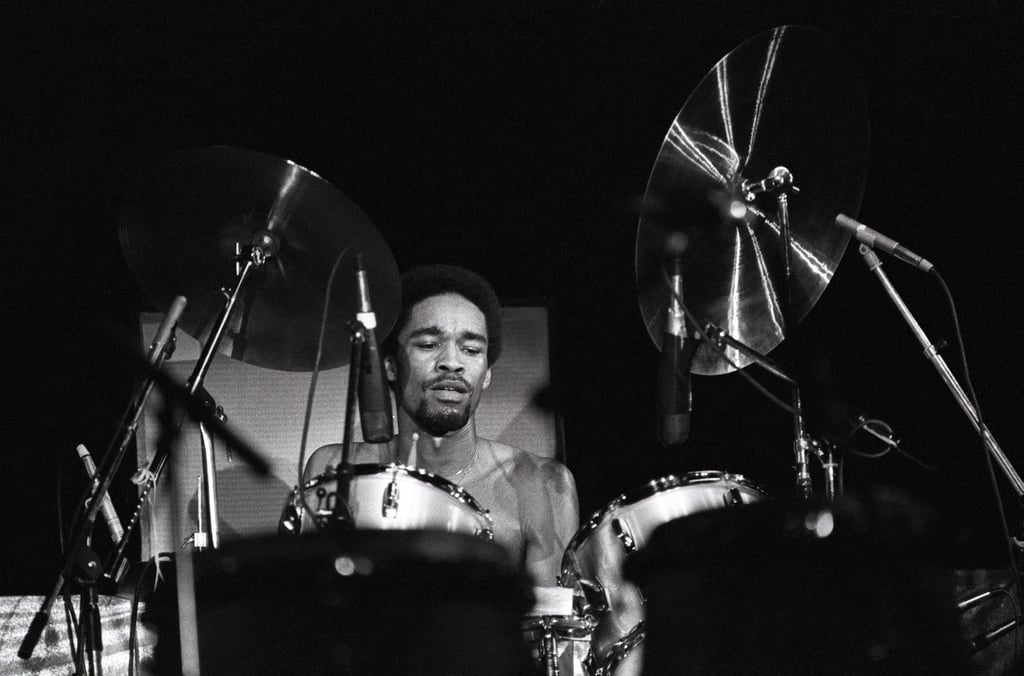 Fred White, the drummer for Earth, Wind & Fire, died at 67 on Jan. 1. Fred was with the band from 1974 to 1984 and was inducted as a member into the Rock and Roll Hall of Fame in 2000. He performed in the band alongside his brothers Maurice and Verdine White.
Verdine posted on Instagram [37] on Jan. 1, "Our family is saddened today with the loss of an amazing and talented family member, our beloved brother Frederick Eugene 'Freddie' White."
"He joins our brothers Maurice, Monte and Ronald in heaven and is now drumming with the angels!" he continued. "Child protégé, member of the EWF ORIGINAL 9, with gold records at the young age of 16 years old! He was brother number 4 in the family lineup. But more than that at home and beyond he was the wonderful bro that was always entertaining and delightfully mischievous! And we could always count on him to make a seemingly bad situation more light hearted!"
He added, "He will live in our hearts forever, rest in power beloved Freddie!! We thank you all for your love, blessings and support at this time. Soar high baby bro, we love you to the shining ⭐️ ⭐️⭐️⭐️and back!"
Lance Reddick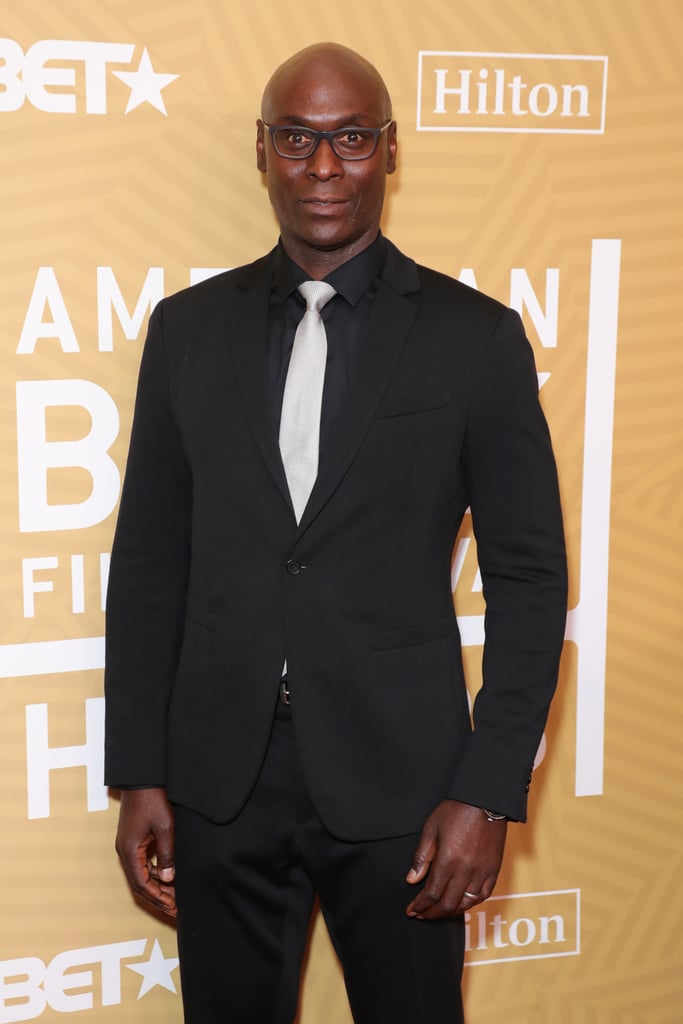 The beloved actor — who was best known for his performances in "The Wire," "Fringe," and the John Wick franchise — died of natural causes on March 17, his rep confirmed to Variety [38]. Reps for Reddick did not immediately respond to POPSUGAR's request for comment.
Reddick was 60. He is survived by his wife, Stephanie, and two kids, Yvonne and Christopher.