Double the Fun: Chris and Liam Hemsworth Show Their Team Spirit in Australia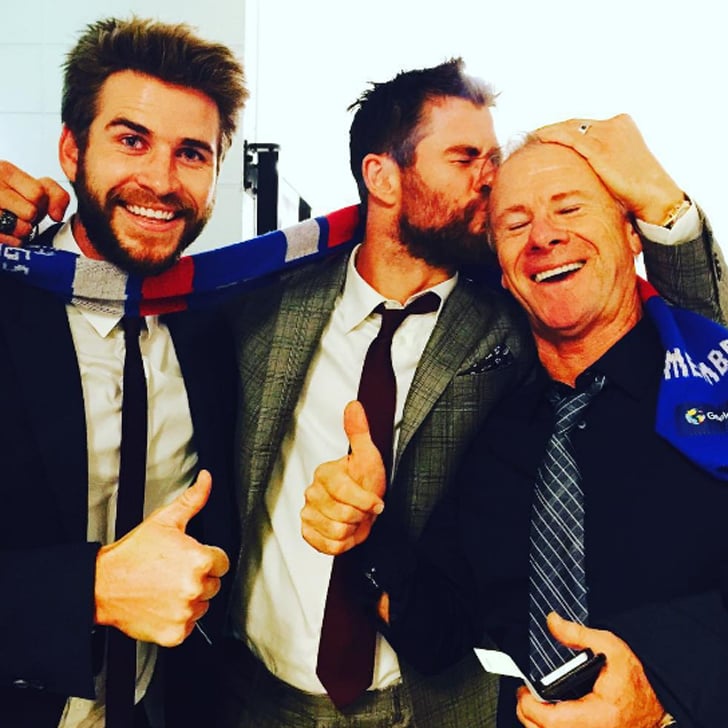 Chris and Liam Hemsworth were front and center to watch the Western Bulldogs take on the Sydney Swans during the AFL Grand Final in their native Australia on Saturday. The brothers, who are big Bulldog fans, celebrated their win by sharing a handful of fun photos from their time at the match on Instagram. Liam uploaded a fun snap of him and his family decked out in Bulldog gear, writing, "Let's go bulldogs!!"
Chris also shared a couple pictures of his own, including one of himself with Liam and his dad, which he captioned, "With my dad watching the @westernbulldogs win the first @afl grand final since 1954, the year he was born!!! best day ever !!! (Also meeting my wife was the other best day)." Unfortunately, both of the brothers' significant others were missing from the action — perhaps Miley Cyrus was busy planning her upcoming wedding to Liam?