Katherine Schwarzenegger and Chris Pratt's romance dates back to 2018, when they were first romantically linked [1]. From there, the pair went on to get engaged, marry, and welcome two children [2] together, who joined Pratt's son, Jack, from his previous marriage to Anna Faris [3]. Their love story is one they're not shy about sharing, with Pratt telling Drew Barrymore in a July 2023 interview [4] that he met his now-wife at church when he was "struggling and felt really broken."
Noting that they didn't start dating right after meeting, Pratt shared: "God has a fast-forward button. When it's right, boom. You fall in love, you get married. Now we have two beautiful daughters to add to my family."
Of how things worked out with him and Schwarzenegger, the actor added, "My own journey, finding a higher power and leaning on that and being like, 'please save me,' and then feeling saved. And then shortly later finding the woman of my dreams."
While their story may have begun at church, over the years, the two have taken their love on the road to red carpets, vacations, and more. Take a look back at their relationship timeline ahead.
Summer 2018: Chris Pratt and Katherine Schwarzenegger Start Dating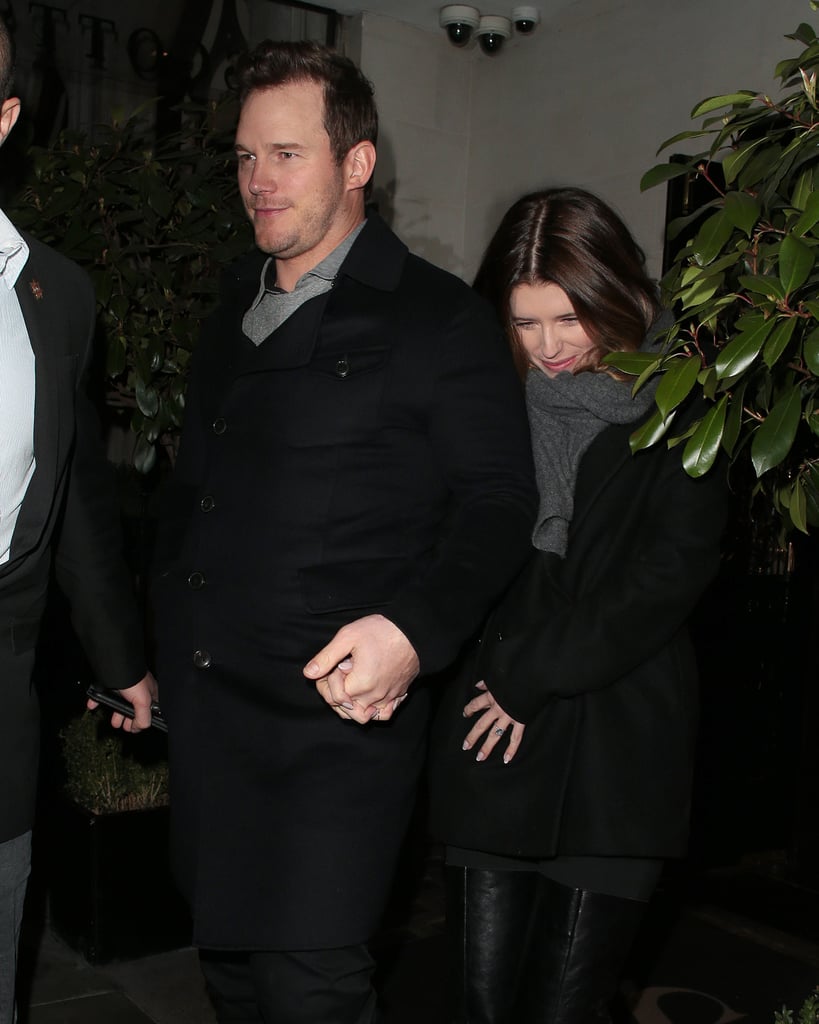 Pratt and Schwarzenegger were first spotted together [5] enjoying a picnic in California in June 2018. At the time, a source told People [6] that while things were "still new," the two had already gone on "multiple dates" together after being set up by the author's mother, Maria Shriver.
Weeks later, their relationship was seemingly confirmed when they packed on the PDA as they made their way around Los Angeles in August 2018, as seen in photos published by Entertainment Tonight [7]. The publication [8] reported that the pair had taken things to the next level, introducing each other to their family and friends, and had "been almost inseparable" in their free time.
December 2018: Chris Pratt and Katherine Schwarzenegger Go Instagram Official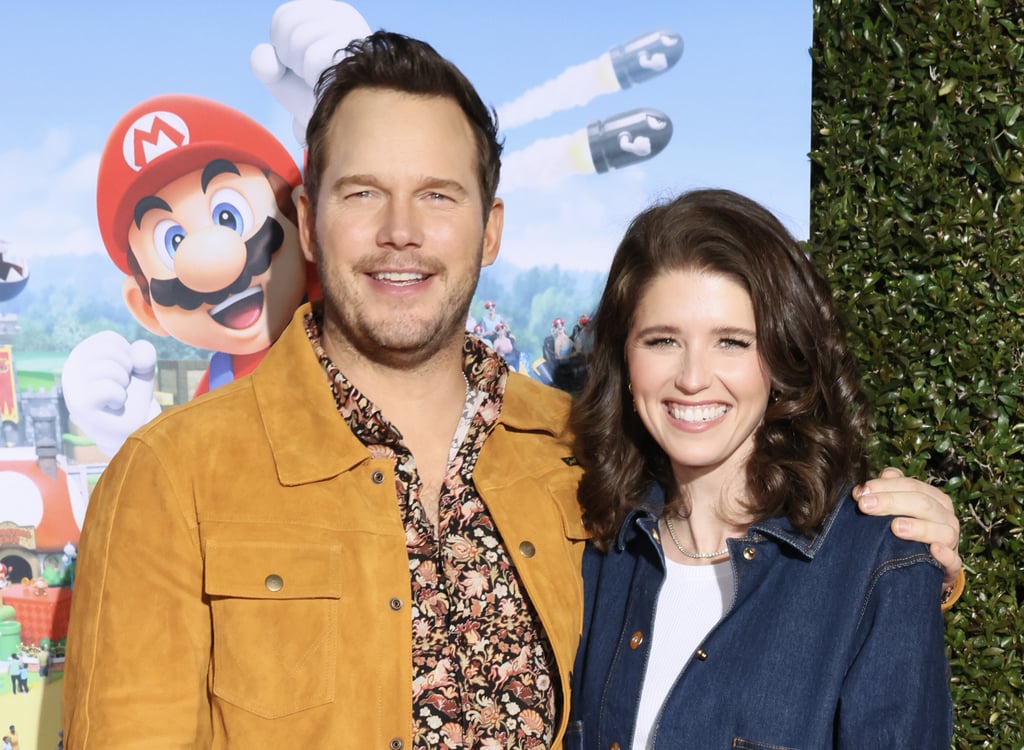 Pratt took his then-girlfriend's birthday as the perfect opportunity to gush over her and confirm their relationship on Instagram [9] with a collage of adorable photos. "Happy Birthday Chief! Your smile lights up the room. I've cherished our time together," he captioned the post. "Thrilled God put you in my life. Thankful for the laughs, kisses, talks, hikes, love and care."
It wouldn't be until February 2019 when Schwarzenegger would first post about Pratt [10] on Instagram, but when she finally did, her caption didn't disappoint. "So incredibly proud of my amazing, talented and hardworking fiancé everyday, but especially today because his movie, THE LEGO MOVIE 2, IS FINALLY OUT!" she wrote. "These special little characters (that were played with every morning and night) Emmet and Rex are voiced by my love, and he did such a great job! Head to the theater tonight with your friends, family, kids or even with your pup! It's so much fun and all about the power friendship! Yayyyyy LEGO !"
January 2019: Chris Pratt and Katherine Schwarzenegger Get Engaged
Pratt announced his engagement to Schwarzenegger in a heartfelt Instagram post, in which her engagement ring was on full display.
"Sweet Katherine," he wrote. "So happy you said yes! I'm thrilled to be marrying you. Proud to live boldly in faith with you. Here we go! 💍🙏♥️."
Not long after, People [11] reported that the pair had began living together in West Los Angeles. "Since they started dating, Katherine has taken Chris to all of her favorite neighborhood places," an insider told the outlet at the time. "And Chris clearly likes her neighborhood."
Later that month, Pratt spoke to ET [12] about his personal life and his goals moving forward, which included "lots of kids." "Maybe less time spent working, more time spent enjoying life," he added. "I always want to be that guy that works to live, not lives to work. I think [I want to spend] just a lot of time at the farm and a lot of time catching a lot of fish and seeing lots of sunsets."
April 2019: Chris Pratt and Katherine Schwarzenegger Make Their Red Carpet Debut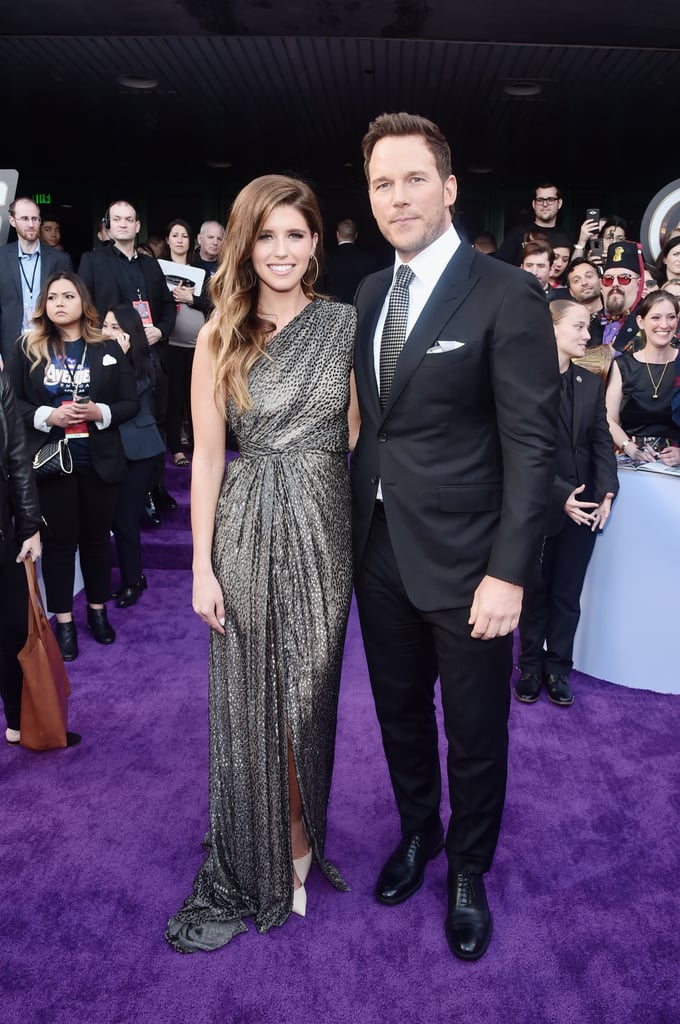 The duo finally stepped out for their joint red carpet debut at the "Avengers: Endgame" premiere in Los Angeles. The outing came weeks after Schwarzenegger gave ET [13] an update on their wedding plans. "I feel like we're all really involved in wedding planning," she said. "I think that, you know, for me, my family is very involved. I'm very involved, [Chris is] very involved . . . So it's a great combination of everything and just a really exciting and fun [time]."
"I'm very happy in all areas of my life," she added. "And I feel really blessed and really lucky."
June 2019: Chris Pratt and Katherine Schwarzenegger Get Married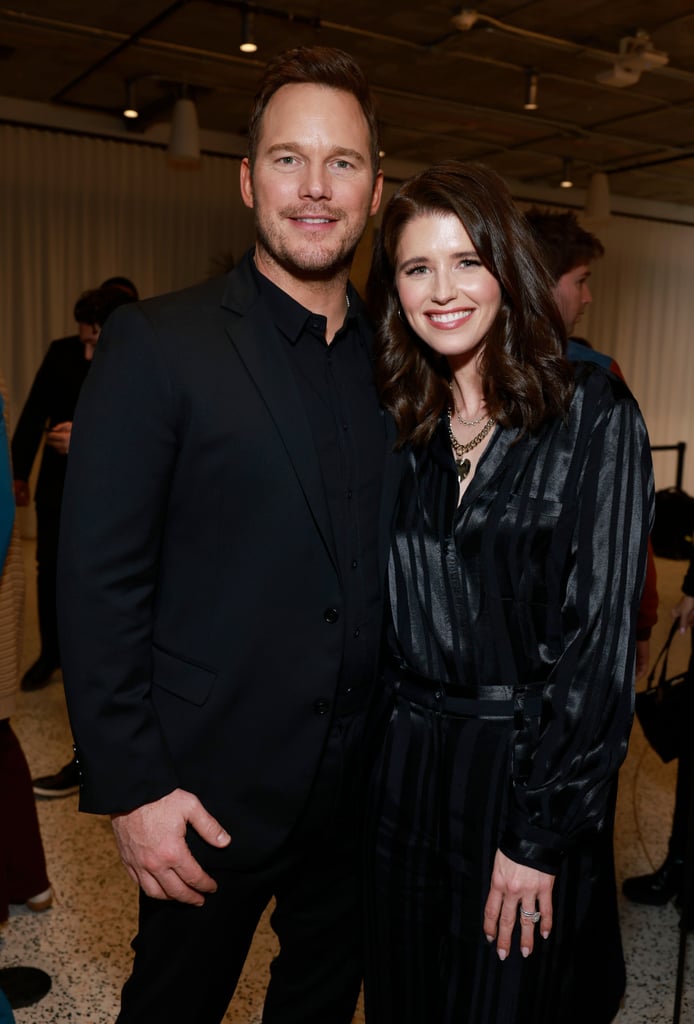 The pair said "I do" in front of family and friends on a ranch in Montecito, CA. The day after their wedding, Pratt shared the happy news on Instagram. [14] "Yesterday was the best day of our lives!" he wrote. "We became husband and wife in front of God, our families and those we love. It was intimate, moving and emotional. We feel so blessed to begin this new chapter of our lives."
"We are so thankful to our families and our friends who stood with us and grateful to Mr. Giorgio Armani who created a once in a lifetime dress for Katherine to wear and for me, the perfect suit," he continued. "This morning we feel nothing but blessed."
August 2020: Chris Pratt and Katherine Schwarzenegger Welcome Their First Child Together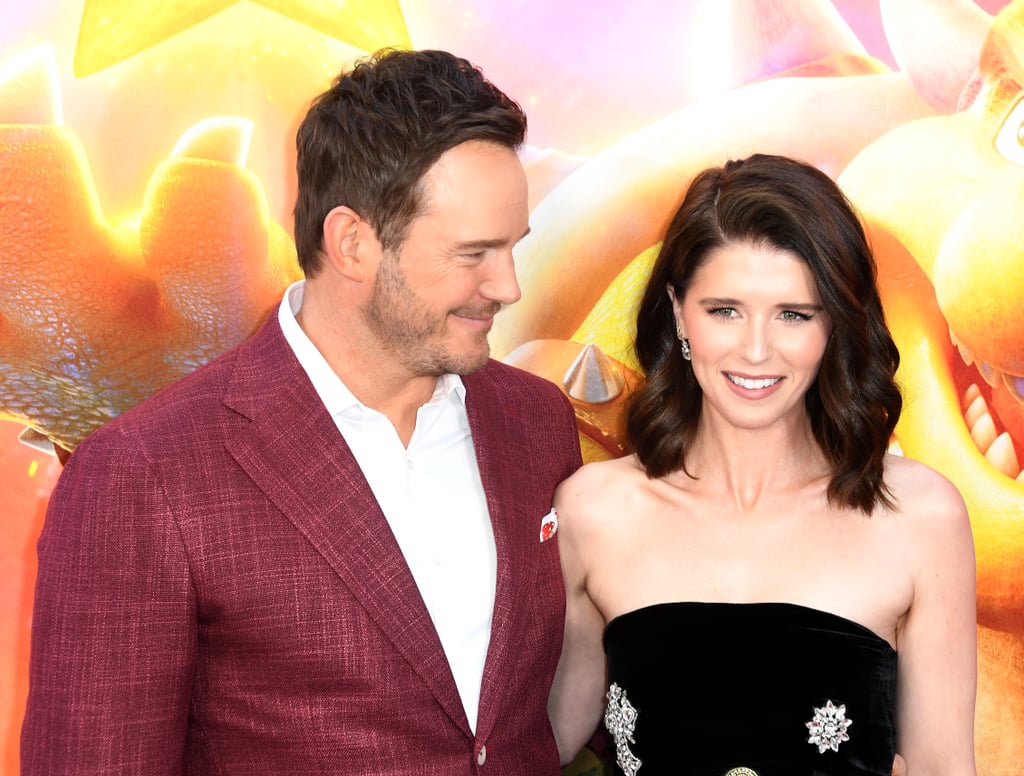 The couple welcomed their first child together, a daughter named Lyla, in August 2020. Pratt announced the newborn's arrival [15] on Instagram, writing, "We are beyond thrilled to announce the birth of our daughter, Lyla Maria Schwarzenegger Pratt. We couldn't be happier. Both mom and baby are doing great. We are extremely blessed. Love Katherine and Chris."
May 2022: Chris Pratt and Katherine Schwarzenegger Welcome Their Second Child Together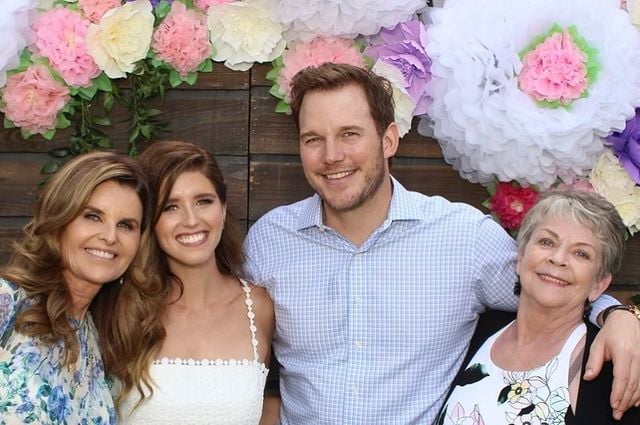 The proud parents welcomed a second baby girl, Eloise, in May 2022. They both shared the news in separate Instagram [16] posts with the same caption that read: "We are so excited to announce the birth of our second daughter, Eloise Christina Schwarzenegger Pratt. We feel beyond blessed and grateful."
Since welcoming their children, Pratt has been vocal about his adoration for Schwarzenegger as a mom. In honor of Mother's Day [17] in 2023, he shared a sweet tribute [18]. "Happy Mother's Day to all of the mothers out there. Especially grateful today for Katherine. You're a wonderful partner. You've provided me such a blessed life," he wrote. "Our two daughters are so lucky to have you and you're the best step mama to Jack."
More Photos of Chris Pratt and Katherine Schwarzenegger