Your Ultimate Guide to David Beckham's Tattoos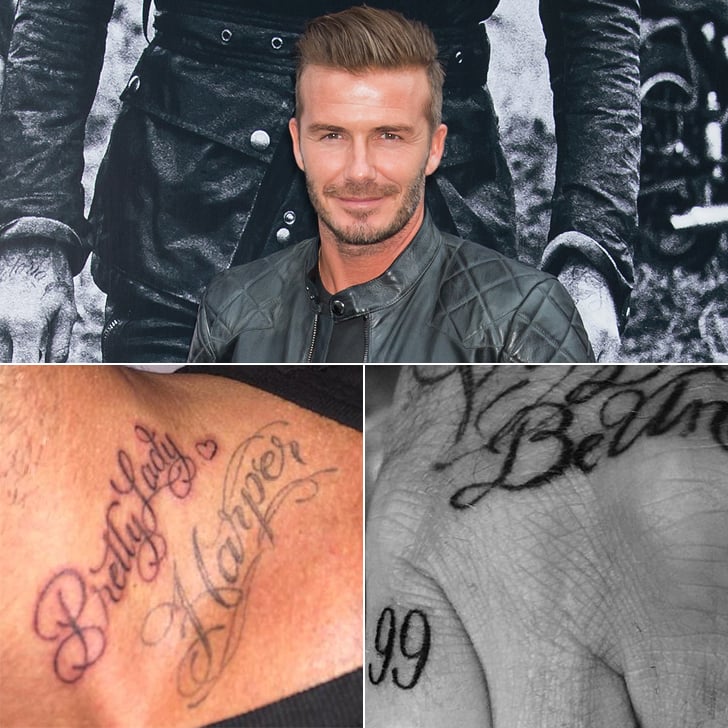 Instagram | davidbeckham David has a drawing of a smiley stick figure tattooed on the palm of his hand courtesy of his 4-year-old daughter, Harper. He has the words "We love you daddy" inscribed on his back, which David debuted on Instagram, writing, "The boys expressing how they feel about daddy."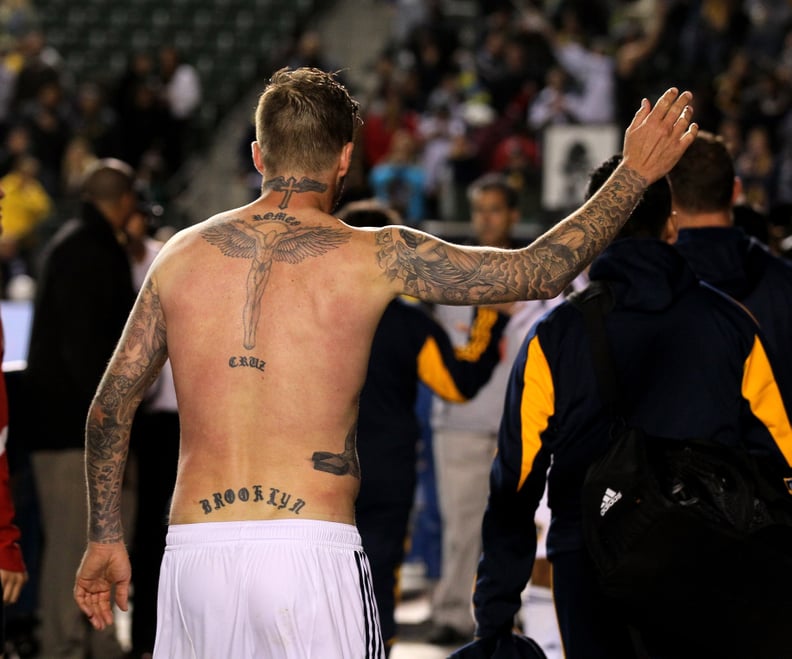 David has the names of all three of his sons, Brooklyn, Cruz, and Romeo, tattooed on his back. In honor of his 16th wedding anniversary to Victoria, David got a small "99" tattoo on his pinkie finger to commemorate the special occasion. He also has the words "Pretty Lady" sitting above his "Harper" design in honor of his daughter. "Hey Pretty Lady .... Just adding to the collection of tattoos that mean so much to me..." David shared on Instagram.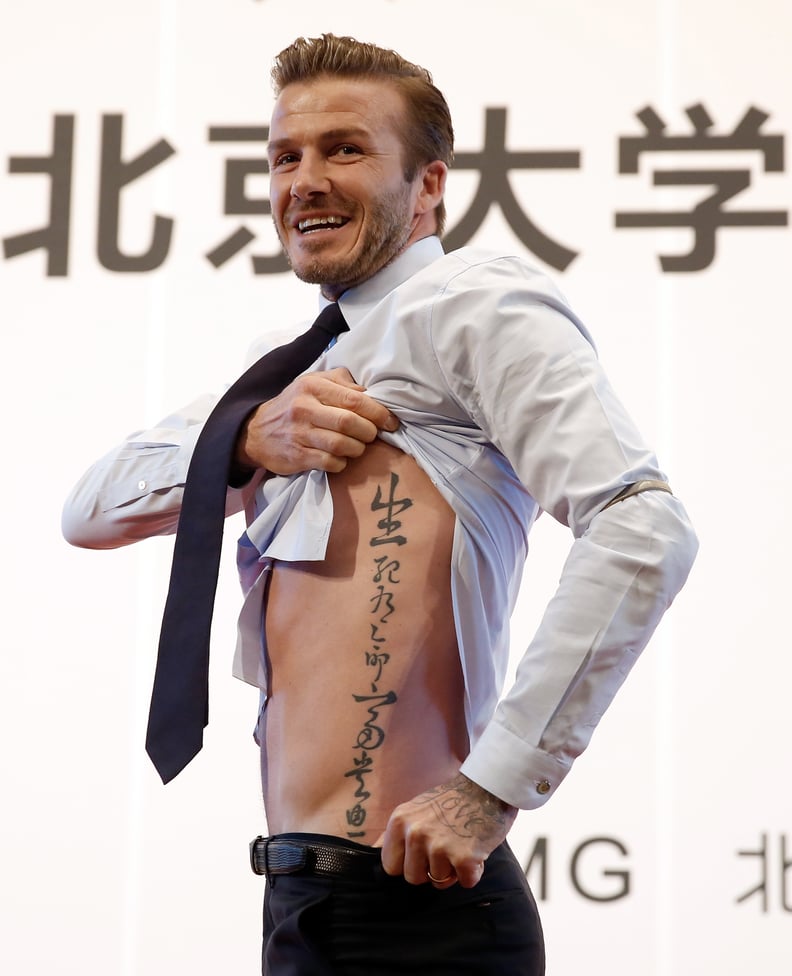 During a trip to Beijing, David showed off his Chinese proverb tattoo to his fans. The retired soccer star has the word "Buster" and a heart inscribed on his neck. "I've always called Brooklyn (Buster) since the day he was born.... Love you Bust @brooklynbeckham," the proud father revealed.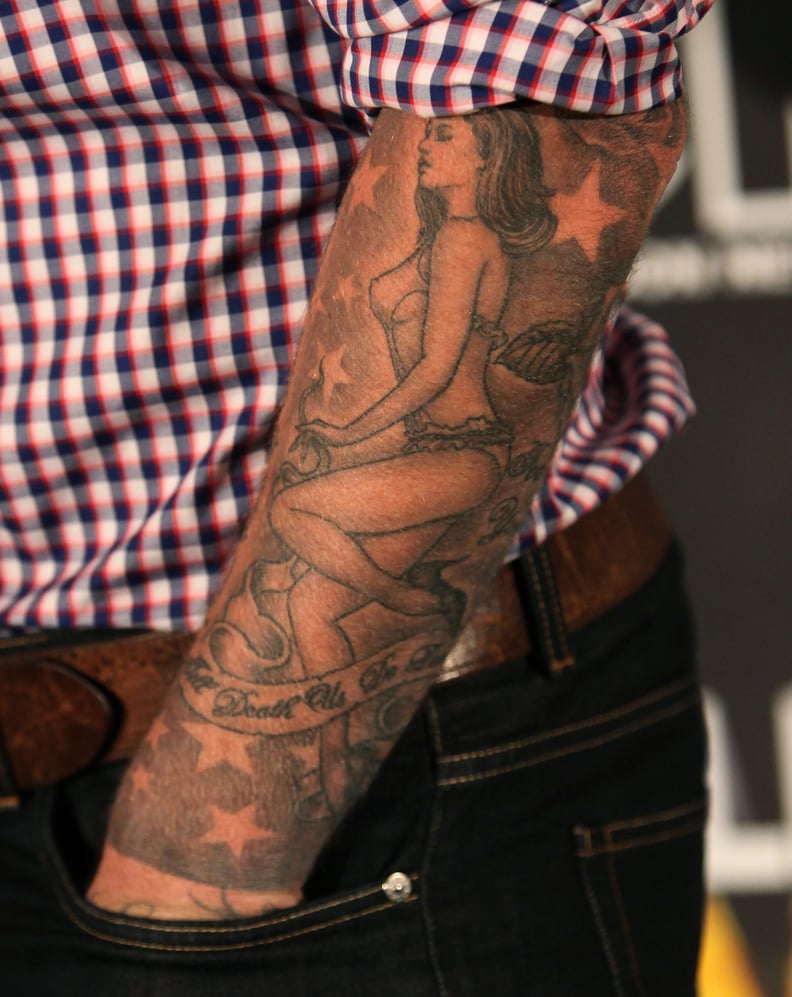 David paid tribute to his wife with a sleeve of a lingerie-clad Victoria on his left arm. The number 723 is a combination of the former soccer player's jersey numbers. He wore 7 when he played for Manchester United and 23 for Real Madrid.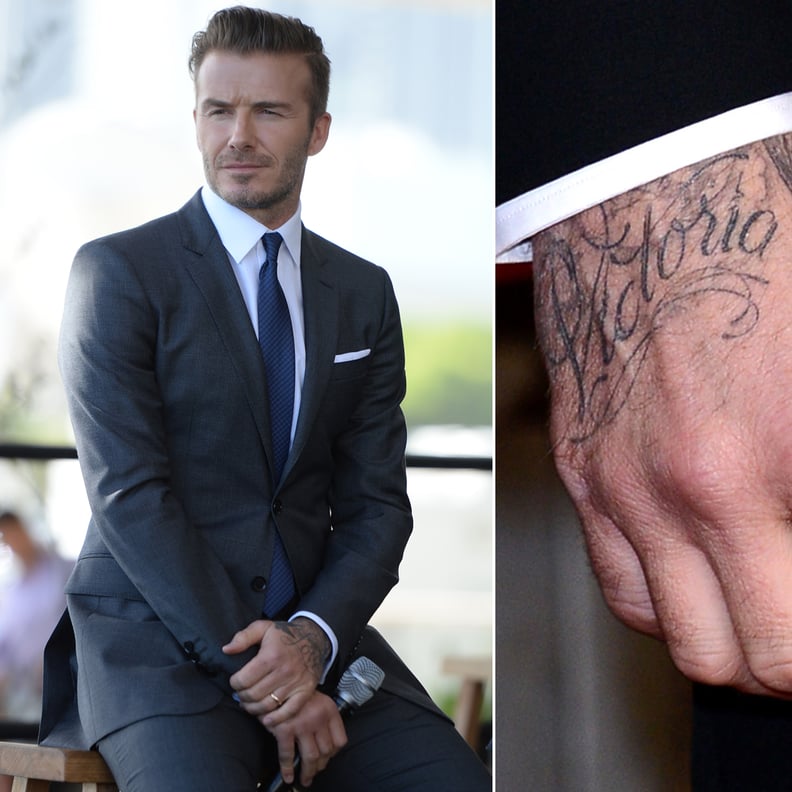 You don't need to put your glasses on to spot the big "Victoria" tattoo on David Beckham's right hand.