Aww! Jason Tartick and Kaitlyn Bristowe Are Moving Into a Nashville Home Together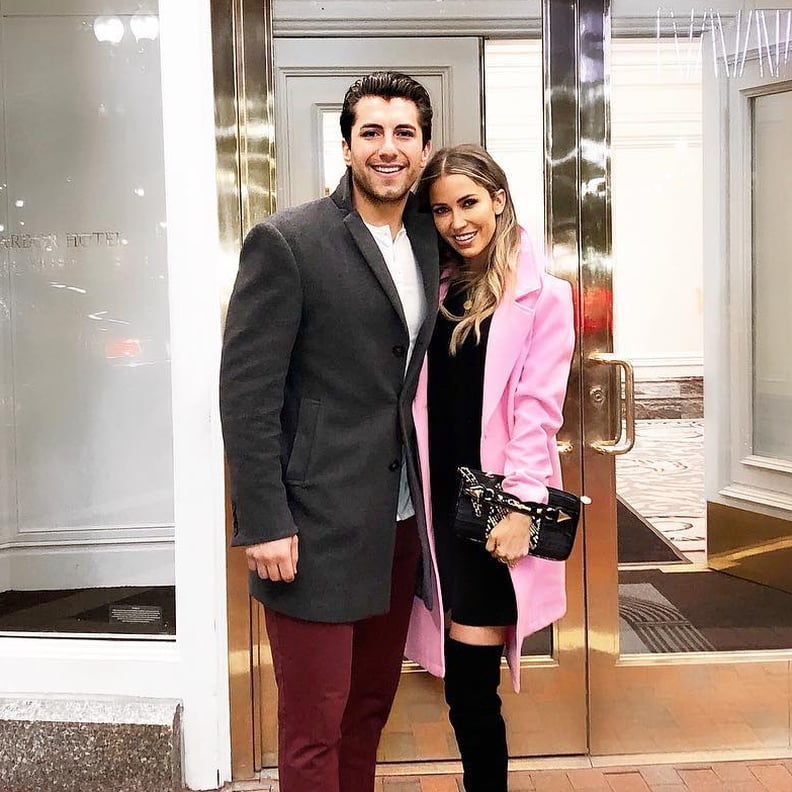 Jason Tartick and Kaitlyn Bristowe are taking a major step in their relationship. On Friday, the two lovebirds announced that they plan on moving in together during an episode of Kaitlyn's podcast, Off the Vine. "Two very big things in the news today, in my world anyways," Kaitlyn said. "Jason is moving to Nashville."
Jason further explained the decision, saying it feels like the right time to make the move. "Kaitlyn and I got to a point where being across the entire country didn't make sense," he said. "I think that for the short term and the long term, Nashville was the best place for us to be. It puts us back on the East coast. I'll be just a few hours' drive from my parents, quick drive to my brother, and it puts us in a better position for short- and long-term. We're at the next step in our relationship, where we want to grow even more, and we can't do that in long distance."
They also revealed that they adopted a sweet new dog named Ramen Noodle Vino (or "Noods," for short). The pup was rescued in South Korea by the organization Bunny's Buddies and will soon have a home in Tennessee. Naturally, the couple has already made an Instagram account for their furry friend.
Jason and Kaitlyn's announcements come around four months after Jason confirmed their relationship on the Today show. During the interview, he announced that he and Kaitlyn had already been dating for "about a month or so."
Both Jason and Kaitlyn gained popularity when they made appearances on different seasons of The Bachelorette. Jason was a contestant on season 14 with Becca Kufrin before being eliminated. After his exit, Jason remained single until meeting his current love on her podcast. Kaitlyn, however, was one of the leading ladies in season 11. In the finale, she accepted the proposal from contestant Shawn Booth, and they dated for three years with plans to get married. But in November 2018, they decided to call it quits.
Now, Jason and Kaitlyn's paths have converged and appear to be taking them down a road of happiness!