Drake Got Caught Mixing His Own Cocktail at a Game, and It's Relatable AF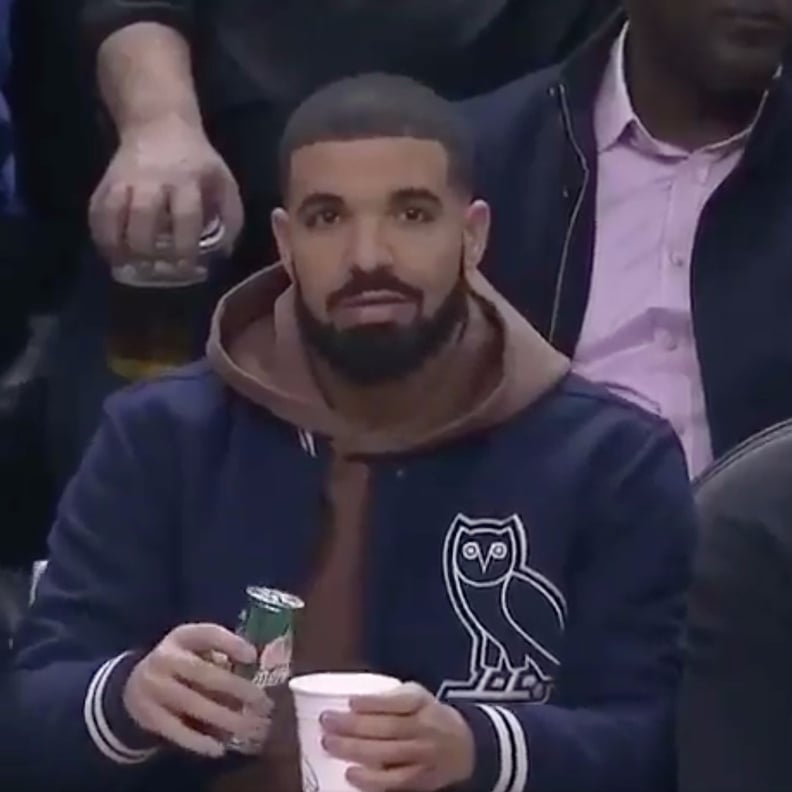 Drake is the master of breakup anthems, public infatuation, and celebrity fanboying . . . and now he can add ultrarelatable memes to his list of accomplishments. After being caught on the megatron mixing his own cocktail while seated courtside at a Toronto Raptors game, Drake had a hilariously guilty reaction. Whether he was embarrassed about not paying for a mixed drink or simply didn't expect to be shown on screen enjoying a Perrier is unclear, but Drake has a "deer in the headlights" expression on his face throughout the clip.
Naturally, Twitter began captioning the clip of Drake's guilty reaction with hilarious scenarios, quickly turning the moment into a viral meme. We've rounded up some of the funniest for your enjoyment — if you've ever been caught in a suspicious situation, you'll know exactly how Drake feels!