Drew Barrymore's Many Tattoos Completely Capture Her Rebellious Spirit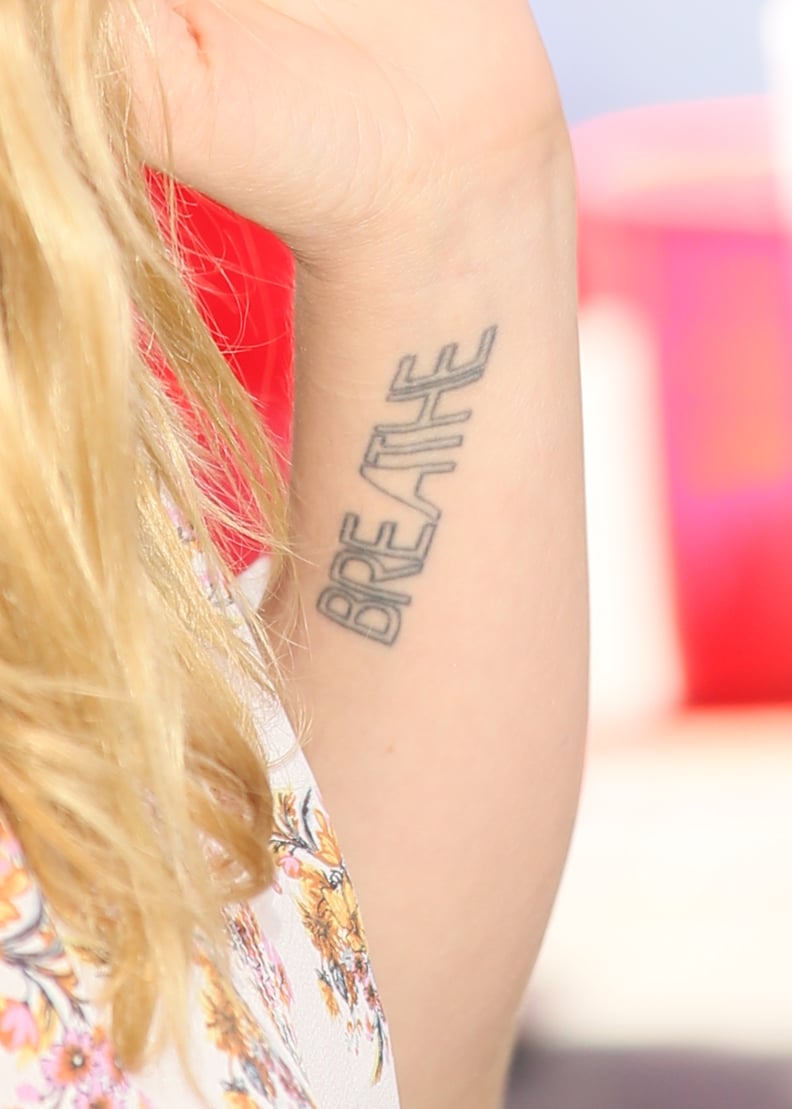 Drew has an outline of the word "Breathe" tatted on her inner left wrist. She has said that it acts as a reminder to stay calm, saying, "I was trying to remember the importance of everything and to keep breathing . . . to keep up with my meditations and prayers."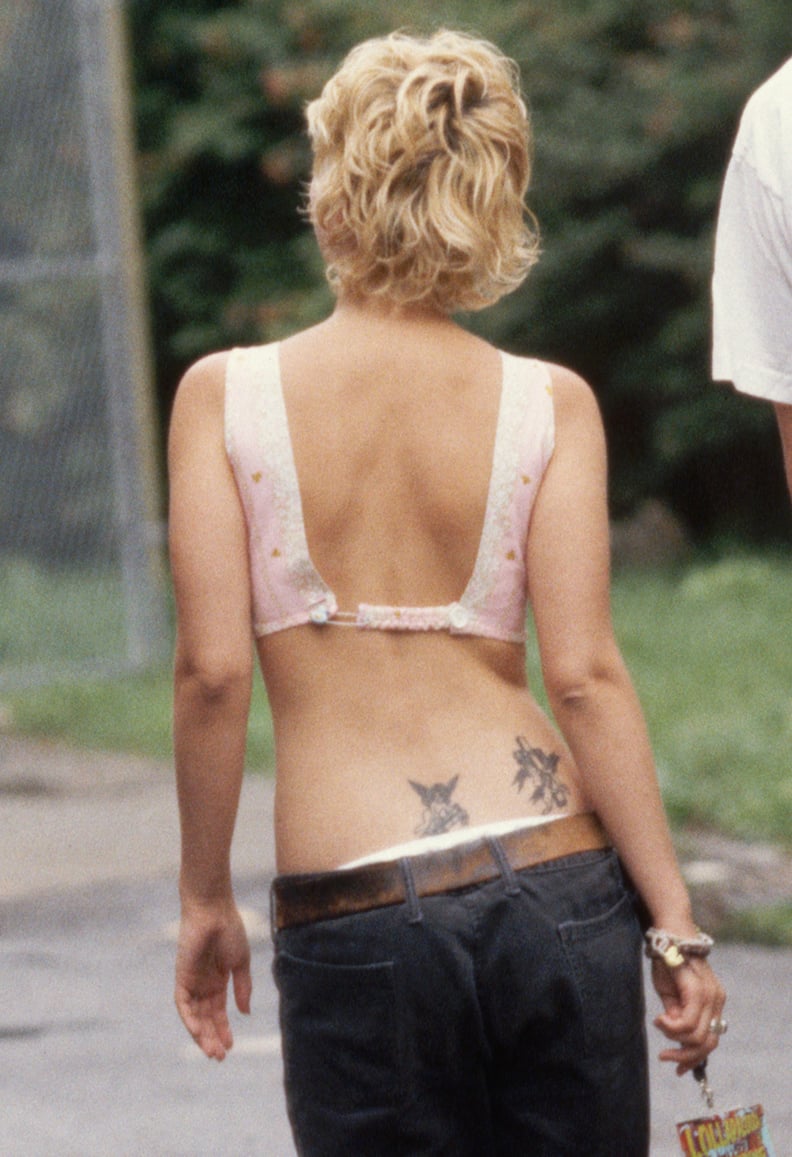 She's got two lower back tattoos: three cherubs holding a cross as a tribute to her estranged mother, Jaid Barrymore, and another cherub holding a banner that says "James" — as in James "Jamie" Walters, a singer-actor Drew was briefly engaged to in 1993.
There's a tiny crescent moon on Drew's right big toe.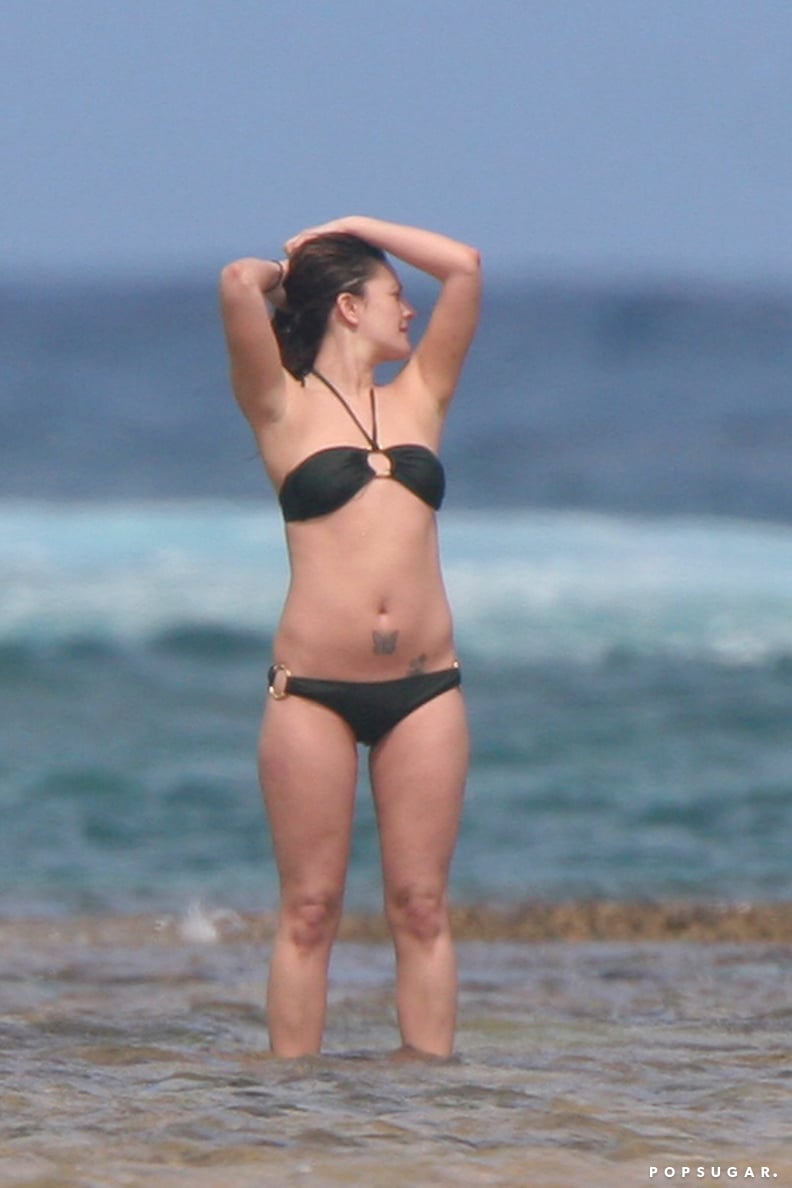 Perhaps Drew's most famous tattoo is the butterfly on her lower belly. She also has an assortment of flowers — which have been a common theme throughout her life — on her left hip.