Dwayne Johnson Is Finally Getting the Recognition He Deserves, and Here's Why It's Long Overdue
Dwayne "The Rock" Johnson was a big part of my childhood. I've watched him wrestle on WWE since I was 8 years old; while my father and I were never close, sitting on the couch and watching RAW and Smackdown was one of the things we did together, and I looked forward to it every week. Dwayne was recently crowned People's Sexiest Man Alive, and while it makes me so proud to see how far he's come in his career, the coveted honor means so much more given all the trials and tribulations he's overcome in his life. Not only does his win bring back a special pastime between my dad and I, but the half-Samoan and half-black actor is the first person of color to earn the title in 20 years (Denzel Washington was named in 1996) — and while that's a huge feat in itself, the journey to get there hasn't been an easy one. Despite all the hardships he's endured (a difficult childhood, failed football career, and shattered self-confidence), Dwayne has managed to come out on top: he has become the world's highest-paid male actor, and after years of setbacks, he is finally getting the recognition he deserves. He himself admits he's "reached the pinnacle" of his career, but his resilience, courage, and willingness to push against all odds is the most inspiring part of it all.
Growing up as a teen in Hawaii, Dwayne and his family struggled financially, but he was determined to make a better life for them. At 14, Dwayne came home to find an eviction notice taped to the door of his home, and while he admits that he "was doing a lot of things that I shouldn't have" such as "getting arrested multiple times," he changed his life around, and four years later, he won a full scholarship to the University of Miami for football. In 1995, Dwayne wrote down four goals on a sheet of paper, and one of them was helping his homeless grandmother find a place to live. "She was actually homeless and she was living with another family for over a year. The family would call us and write letters, 'Please, you have to get your grandmother, you have to get your mom,' but we couldn't afford to," he told People. That's when Dwayne decided he was going to get drafted by the NFL after graduation, but sadly, he suffered a knee injury and his football career was cut short. Instead, he graduated with a degree in criminology.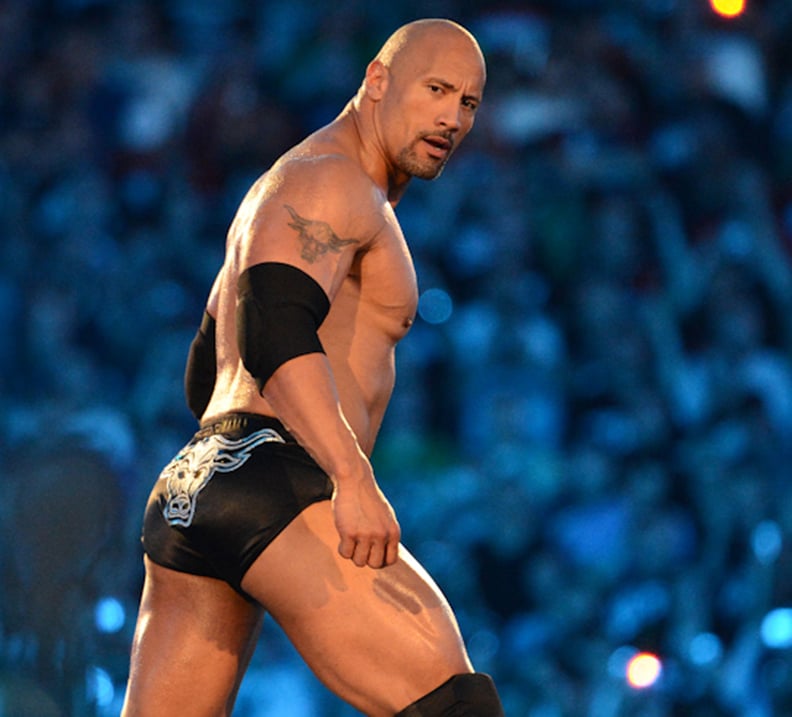 "It wasn't me personally that they didn't like, it's that I wasn't being me. I wasn't being real. I wasn't being authentic."
Forced to reevaluate his life plan, Dwayne decided to join the family business (his grandfather and father were both wrestlers). Still, things weren't as easy as he thought they would be. Dwayne made his wrestling debut on WWE in Nov. 7, 1996 under the name Rocky Maivia, but despite his family's history in wrestling, he was not received with open arms. "That night, 20,000 fans started chanting, 'Rocky sucks.' That was a sobering moment and that was the beginning of the end of my initial run in the WWE." Shortly after, Dwayne suffered an injury and was out for the rest of the Summer. During his time off, he discovered that "it wasn't me personally that they didn't like, it's that I wasn't being me. I wasn't being real. I wasn't being authentic." That's when he decided to go heel and become a wrestling villain. Dwayne made his comeback in August 1997, and upon his return to the ring, he grabbed the microphone as fans chanted "Rocky sucks," and replied, "'I may be a lot of things, but sucks isn't one of them.' In that moment, The Rock was born," he recalled. From that point forward, The Rock became known as "The People's Champ" and his passion for entertaining and storytelling was born, resulting in 17 championship reigns and greater success than he probably ever imagined.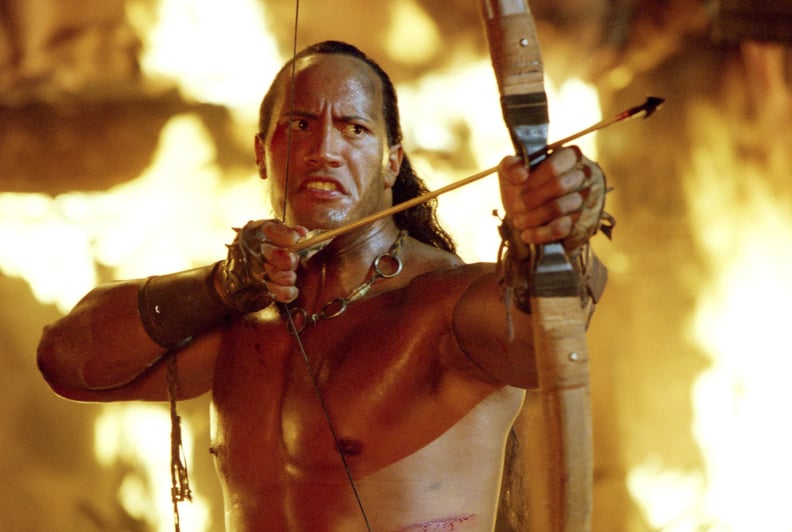 The Rock certainly made a name for himself on WWE, but that still wasn't enough for him. Following his critically acclaimed hosting gig on SNL in 2000, Dwayne branched out into the acting world and appeared in 2001's The Mummy Returns, which was then followed by a bevy of films including 2002's The Scorpion King, 2006's Gridiron Gang, and 2011's Fast Five. While he's admitted that he was first met with "skepticism and some cynicism" because there was no other actor like him in Hollywood, that didn't stop him from paving his own way, becoming the world's highest-paid male actor, and launching his own production company called Seven Bucks Productions.
Despite all the success, Dwayne remains grateful and doesn't seem to let fame get to his head. He remains a down-to-earth guy and doesn't appear to take anything for granted. He deeply values his family, and this is evident in his close bond with his daughters, Simone and Jasmine. He's also never forgotten or shied away from opening up about his humble beginnings, and constantly reminds us that he had seven dollars to his name when he started his wrestling career.
Sure, Dwayne may have been the obvious choice for this year's Sexiest Man Alive given his ridiculously good looks and golden sense of humor, but the fact that he's overcome odds through sheer determination goes beyond the physical. He's shown the world that if you work hard and want something badly enough, anything is possible. At age 28, Dwayne made the tough decision to change careers from a wrestler to an actor, and while we're sure it was scary to start all over again, Dwayne saw this as an opportunity to further pursue his passion for performing. Dwayne's perseverance serves as a lesson to all of us that the way you play the cards you are dealt in life is far more important than the cards themselves.