5 Times Ed Sheeran Just Couldn't Believe He Was in the Presence of Queen Bey Herself
Ed Sheeran and Beyoncé recently joined forces for the "Perfect" remix, but their friendship actually goes back a couple of years. The duo first teamed up for a special Stevie Wonder tribute in February 2015 and then again in September 2015 for an epic duet of "Drunk in Love" at the Global Citizen Festival in NYC. In fact, the two even hang out together every now and then, and Ed has even taken shots with Beyoncé and JAY-Z. "[We] had breakfast, went to Brooklyn for the show, then went for pizza with JAY-Z and Beyoncé. Then took them to a dive bar and did Jäegerbombs," he told People back in 2015. "She was so confused — so confused!"
Ed also couldn't help but gush about working with Beyoncé recently, telling Ellen DeGeneres, "I love Beyoncé." In honor of their adorable friendship, take a look at all the times Ed was in awe of Queen Bey's existence.
01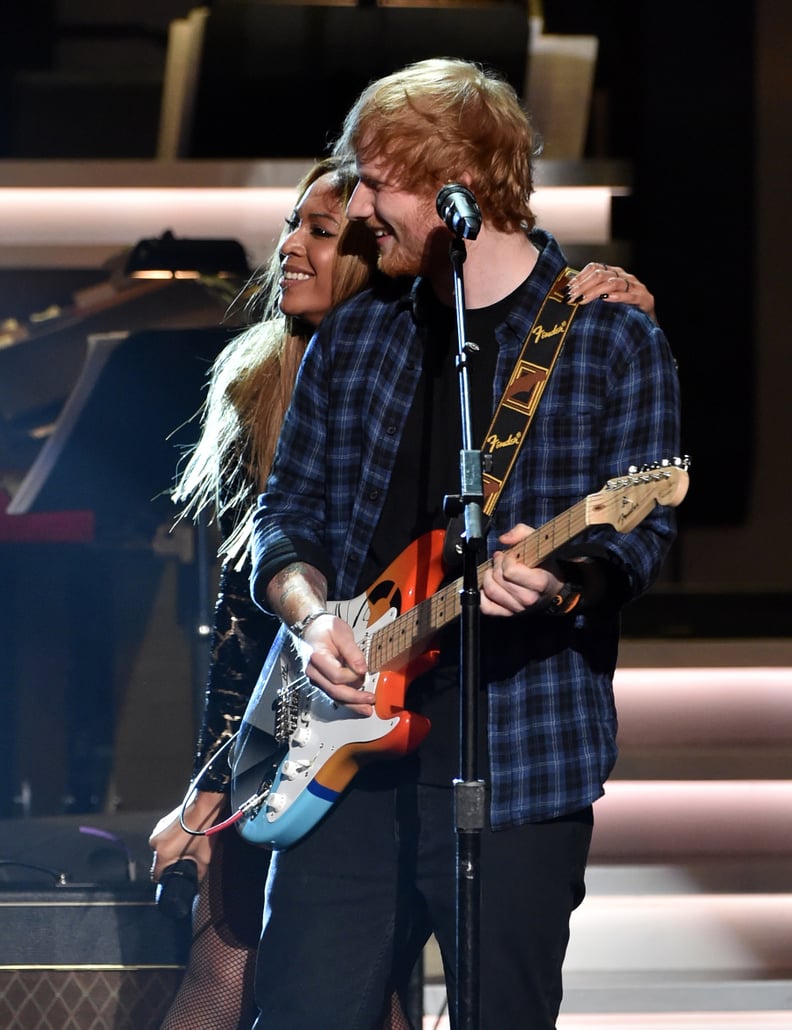 When She Laid Her Head on His Shoulder Ever So Gently
02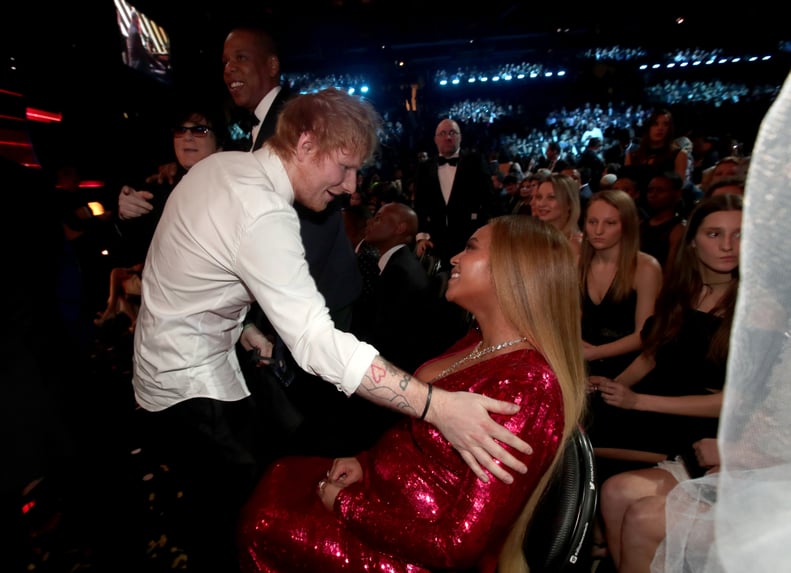 When She Stopped Him in His Tracks With This Smile
03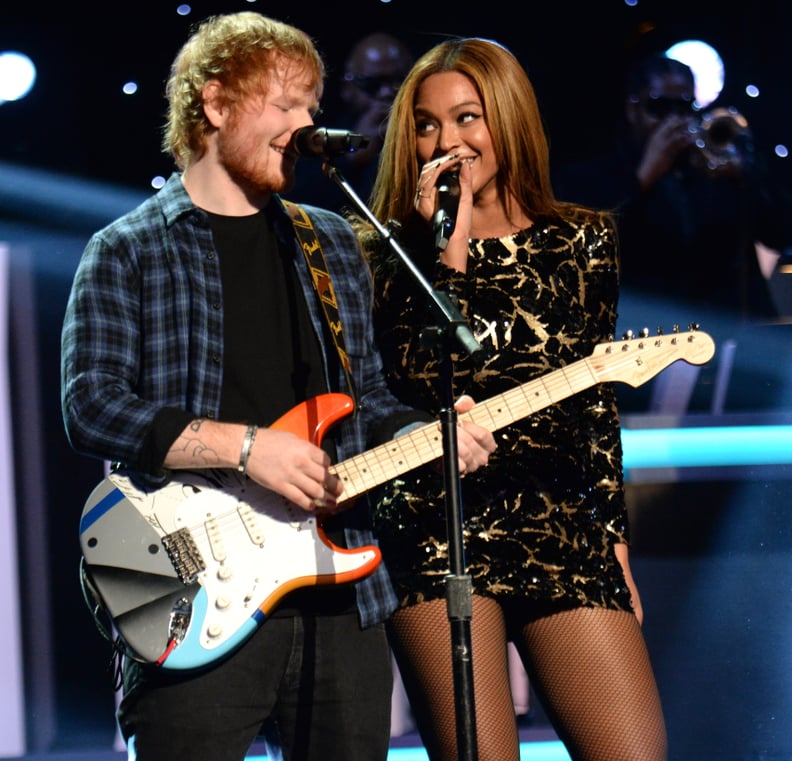 When She Gave Him Those Heart Eyes on Stage
04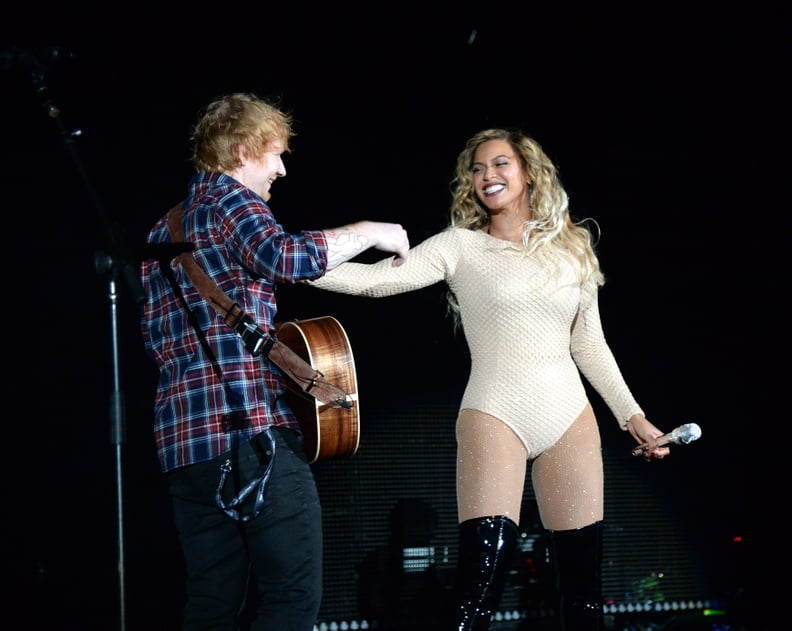 When She Touched His Shoulder and He Instantly Froze
05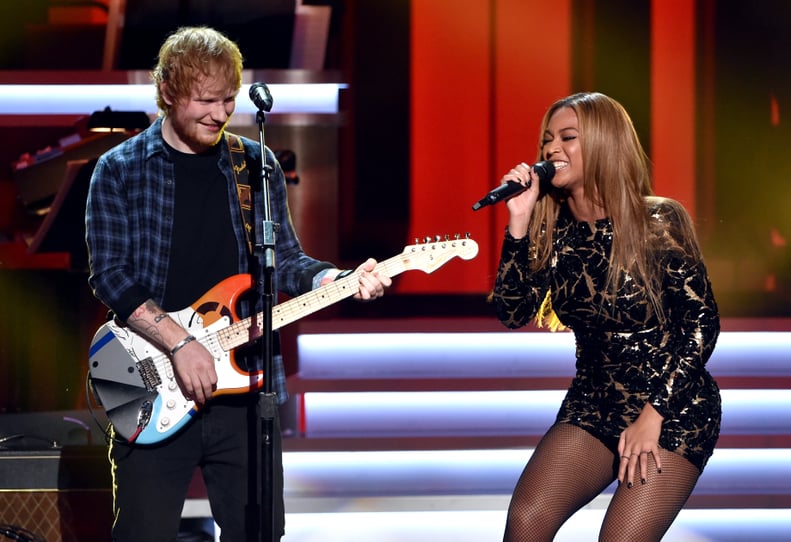 When He Realized His Whole Life Was Just Made