Get the Details on the 35-Acre Estate Prince Harry and Meghan Markle Will Soon Call Home
In November, Kensington Palace officially announced that Prince Harry and Meghan Markle would be leaving their Kensington Palace cottage and moving to Windsor early in 2019. The newlyweds are set to take over Frogmore Cottage on the Windsor Estate, likely just before they welcome their first child in the Spring of 2019. While the royals will maintain their Cotswold country home and their office in Kensington Palace, Frogmore Cottage, which was given to them by the queen, will be their primary residence.
The property already holds special memories for the couple as it's where they took their engagement photos in 2017 and was the site of their private evening wedding reception in May. But there's so much more to know about where the Duke and Duchess of Sussex will soon call home.
The "cottage" is actually a 10-bedroom private residence near the Frogmore House, which is on the grounds of the Frogmore Estate, which is within the Windsor Estate in the Home Park of Windsor Castle (get all that?). The cottage is currently undergoing renovations to turn it from a multiunit building where palace staff have been staying into a single-family home that will include a gym, a yoga room, and a nursery for baby Sussex.
He or she will become one of many royals, most notably King George III's wife, Queen Charlotte, who have inhabited Frogmore since its construction in the early 19th century. Even when royals haven't been in residence, the estate has been an "enduring attraction for monarchs and their families" over the years. George VI and the queen mother actually honeymooned at Frogmore in 1923, and Prince Andrew and Prince Edward spent time in the gardens with their children.
Frogmore Cottage is situated on 35 acres of private gardens, which includes a lake and the royal burial grounds, where Wallis Simpson and Edward VIII are buried. The mausoleum of Queen Victoria and Prince Albert are also located on the estate. The gardens, where the queen is said to walk her Corgis, have been under the care of the same head gardener for 35 years and were refreshed in 1977 for her majesty's Silver Jubilee. Apparently, its marshy, low-lying geography is to thank for the prevalence of frogs, which, you guessed it, is where the name comes from.
While lush, Frogmore is also immensely private, making it the perfect spot for Harry and Meghan to start their family. The private estate is only open to the public three days each year, with proceeds of the tickets going to charity. If you want to get as close to Harry and Meghan's new home as possible, you'll have to reserve your spot early for tours in June 2019.
But Frogmore's sense of seclusion doesn't mean the newlyweds are totally off the grid. The cottage is about a half mile south of Windsor Castle, where the queen and Prince Philip spend an increasing amount of time. The castle can be accessed in part via The Long Walk, a pedestrian-only path that leads from Snow Hill to the gates of Windsor Castle (though the royals use it for carriage processions during the Royal Ascot as well). And what about commuting to work? Well, Harry and Meghan will be about 21 miles from their offices in Kensington Palace, a nearly one-hour drive (without traffic!). They won't have to go quite as far to pick up takeout, though, as the nearby town has shopping, grocery stores, and restaurants less than two miles away.
Much like other royal residences, Frogmore seems like a lovely (and insanely impressive) place to call home. Plus, its size means Meghan's mom, Doria Ragland, will have plenty of space to stay when she visits her first grandchild, since it was reported she will not be moving in with the couple as rumored.
Views of the lake and Frogmore House, which is situated near Frogmore Cottage.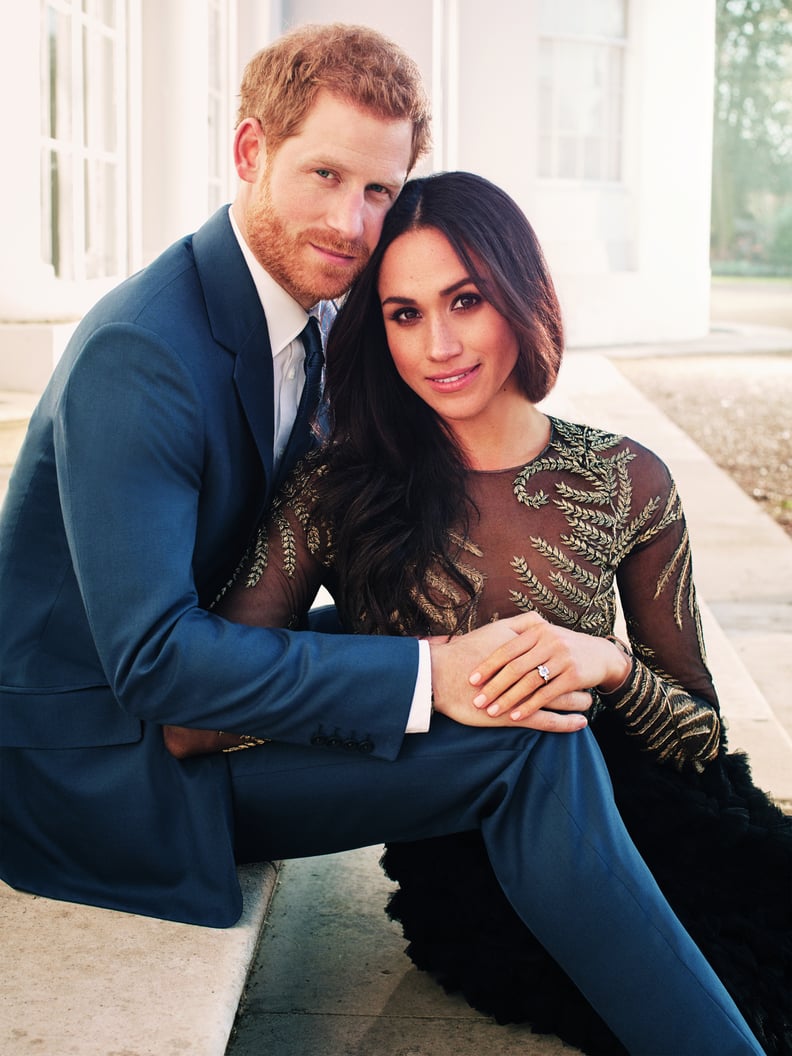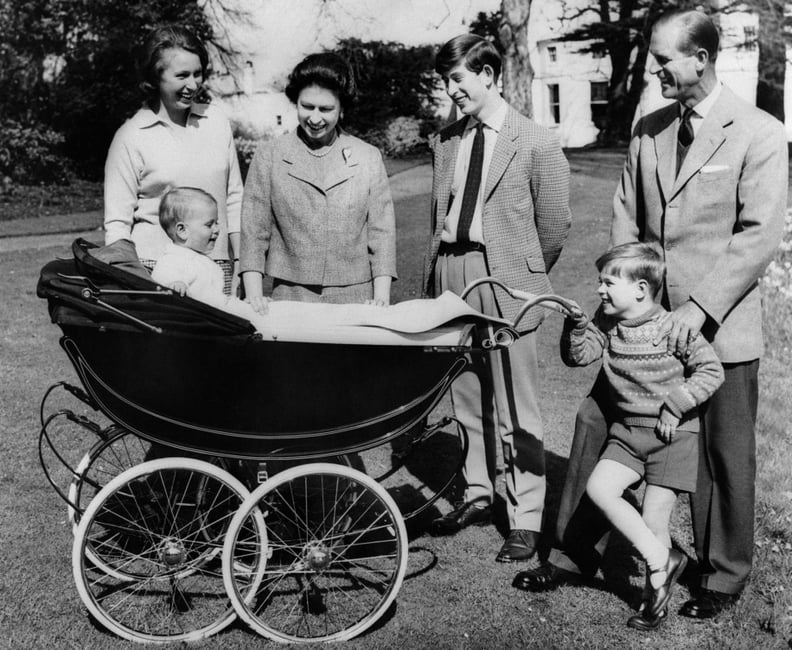 The queen and Prince Philip and their children, Princess Anne, Prince Charles, Prince Andrew, and Prince Edward, spent time at Frogmore House in 1965.