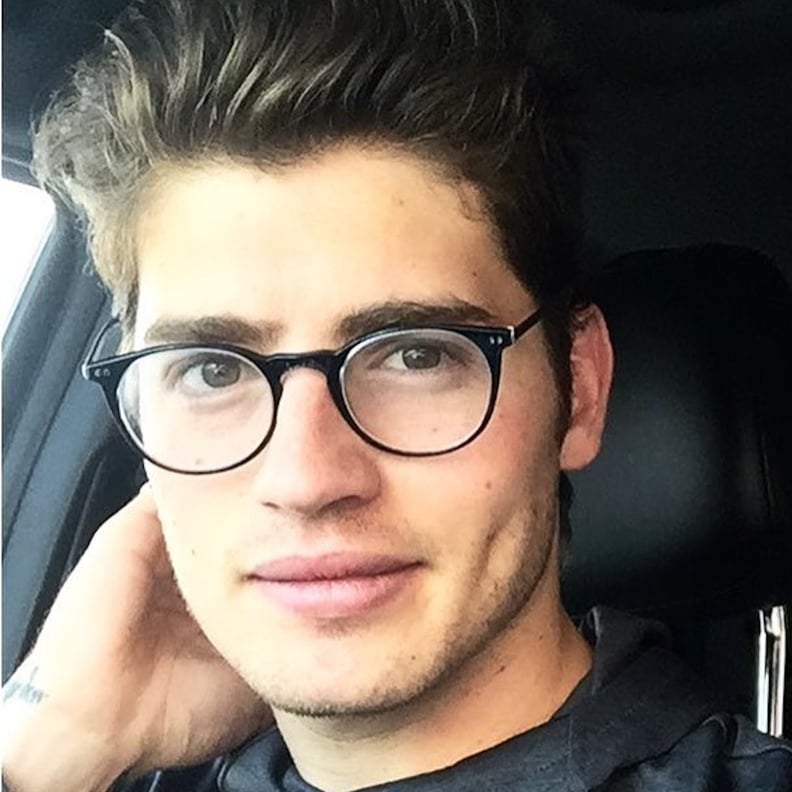 Gregg Sulkin has been making us swoon since he debuted as Alex Russo's werewolf boyfriend on Wizards of Waverly Place, but the actor has undergone quite the glow up since his Disney days. Now 25 years old, Gregg has starred on shows like Pretty Little Liars and MTV's Faking It and has another TV stint on the way: a role in the new Hulu series Marvel's Runaways. It's easy to see why Gregg has such a devoted fan base — besides his badass acting skills and captivating onscreen presence, he's undeniably drop-dead sexy, with washboard abs I'd gladly scrub my clothes on and a smile so dazzling that you'll reach for your sunglasses. Oh, and did we mention he has a British accent? Yep, there's that. In case you're on the hunt for a new #MCM, the 29 flame-emoji-worthy Instagram pictures of Gregg ahead should certainly convince you that he's the perfect candidate.
He makes popped collars totally acceptable and not douchey.
The sun's rays aren't the only hot thing about this photo.
Even when stuck in traffic, he manages to look incredibly sexy.
My eyes are truly not worthy.
[insert semi-inappropriate punny joke about kissing cats here . . . if you know what I mean]
Aaron Samuels isn't the only one whose hair looks sexy pushed back.
*attempts to count number of abs and subsequently loses count*
I am truly just speechless. I have no words.
I've never wanted to be inside a gym so badly in my entire life.
Is it weird to make this my phone background or . . . ? Asking for a friend.
Here he is with his mom and three flower bouquets. *Cue the explosion of my ovaries*
I could watch this Boomerang on repeat all damn day.
His glasses are giving us ALL the sexy librarian vibes.
LOL, you didn't think we were done with the shirtless pictures already, now did you?
This one really just speaks for itself, don't you think?
It should honestly be illegal how cute this photo is.
We'll forgive him for selfie-ing and driving because it blessed us with this glorious picture.
. . . but don't worry — this angelic selfie brought me back to life.
Not 100 percent sure why he's wearing this robe, but I'm into it.
This is just too much for my feeble heart to handle.
Gregg, we formally dub thee "King of Smoldering Car Selfies."
Those pearly whites are truly blinding.
Digging my own grave because I am officially DECEASED . . .
Another shot of those killer dimples.
Peace out, y'all. Have fun cleaning up that puddle of drool.