Are Hailee Steinfeld and Niall Horan Dating? 6 Clues That Point to Yes
This year has been peppered with some unexpected romances, but one relationship we're still not totally sure about is the one between Hailee Steinfeld and Niall Horan. The two have been friends for a couple of years now, but speculation that they were a couple began shortly after Hailee split from boyfriend Cameron Smoller earlier this year. In fact, the "Capital Letters" singer sort of addressed the dating rumors in January.
"I feel so lucky that [my fans] care enough about me to know what I'm doing every second of every day, but I think that sometimes it's hard for people in general to realize that there are boundaries to a person's life and personal life," Hailee told Us Weekly. "I am a very private person. I do love that I have the opportunity to share with them what I'm comfortable with and they're there to listen and support me."
Still, Hailee and Niall have neither confirmed nor denied the rumors, so we'll just let the evidence speak for itself.
01
October 2016: The Shout-Out
It all started way back in 2016 when Hailee tweeted that she loved Niall's song "This Town." Less than an hour later, Niall replied, thanking Hailee and even referring to her as "love."
02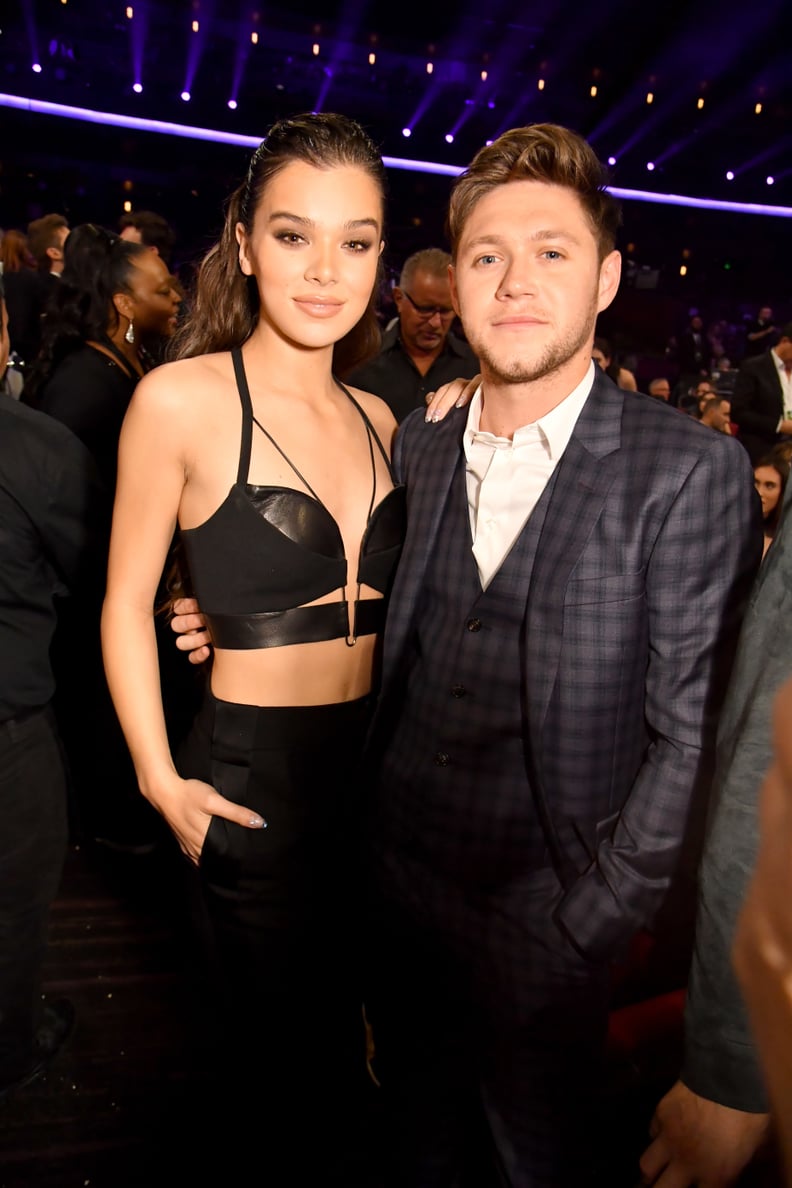 November 2017: The Meetup
Over a year later, the pair finally met up at the American Music Awards in LA, looking rather cozy, I might add.
03
December 2017: The Birthday Tribute
For Hailee's 21st birthday, Niall gave her the sweetest shout-out on Instagram. "Happy birthday to the loveliest person on the planet and one of my best friends @haileesteinfeld," he wrote. "Have no idea what the hell is going on in this photo. Love ya hails."
04
February 2018: The Date Night
05
March 2018: The T-Shirt
The following month, Hailee added even more fuel to the fire when she casually posted an Instagram snap of herself wearing one of Niall's tour merchandise t-shirts. Hmm . . .
06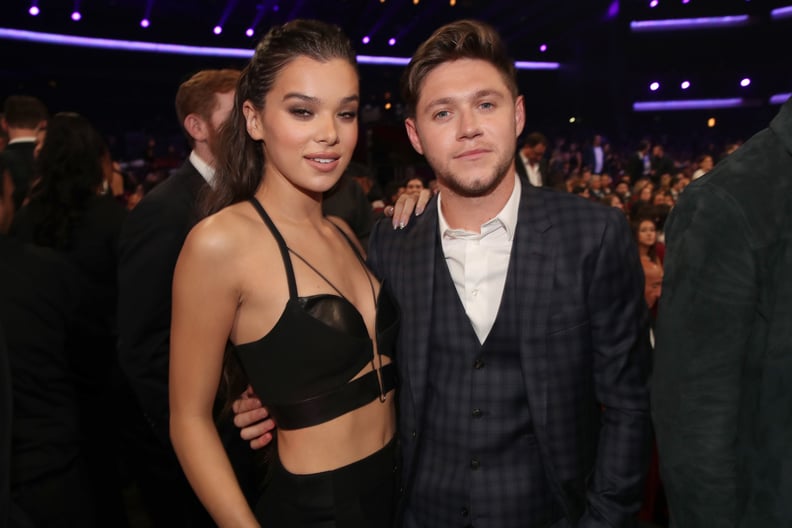 August 2018: The Makeout Session
Daily Mail posted photos of Hailee and Niall sharing a kiss during a shopping trip in LA. While the couple have yet to confirm the status of their relationship, the pictures pretty much speak for themselves.