Why It Took Queen Elizabeth II 5 Days to Publicly Address Princess Diana's Death
It's been 21 years Princess Diana's fatal car accident in Paris, and the upcoming anniversary of her death has sparked renewed interest in the tragic event. When news broke that Diana had died in August 1997, Queen Elizabeth II was highly criticized for the way she handled the situation. Many accused her of failing to capture the mood of the nation and faulted her for being aloof in the days following her former daughter-in-law's passing. The queen conveyed a "business-as-usual" message by taking Diana's sons, Prince William and Prince Harry (who were 15 and 12, respectively, at the time), to church at Balmoral in Scotland hours after Prince Charles had broken the news to them. She was also criticized for remaining at her Scotland residence for too long, failing to appear at tributes near Buckingham Palace, and not returning quickly enough to London.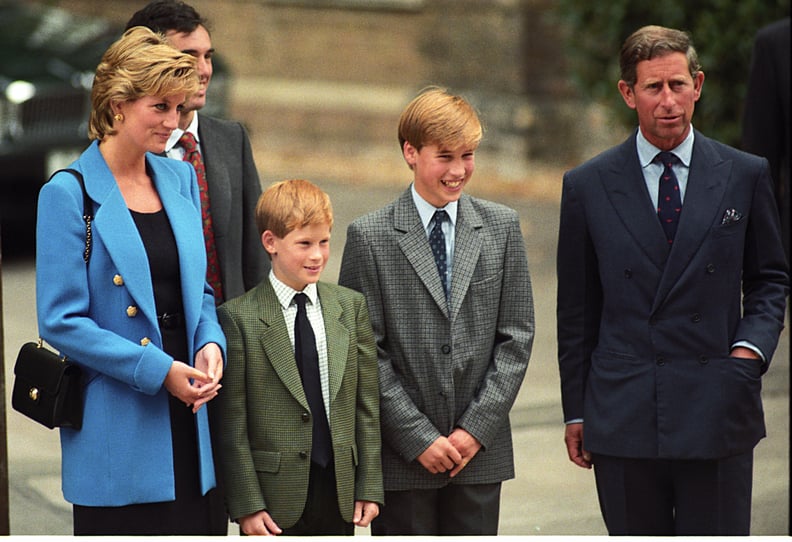 However, according to the queen's first cousin and close friend Margaret Rhodes, the queen's choice to temporarily abandon the people was due to her overwhelming concern for the welfare of her grandchildren, William and Harry. In an interview with CNN back in 2012, Margaret came to the queen's defense, saying, "She was castigated . . . for staying up at Balmoral with the two little boys. She was being a proper granny. What was the point of bringing the boys down to sit in London with nothing to do but sit there feeling sad about mum. Personally, I think I would have behaved in exactly the same way."
It was only when then-Prime Minister Tony Blair intervened that Elizabeth came back to London and acknowledged the public's outpouring of grief. "She made it all right in the end by coming down and looking at all the flowers," Margaret stated. Five days after Diana's death, Elizabeth delivered a live address to the people of England from the Chinese Dining Room at Buckingham Palace. She paid tribute to Diana, calling her "an exceptional and gifted human being," and explained her reason for being at Balmoral, saying, "This week at Balmoral, we have all been trying to help William and Harry come to terms with the devastating loss that they and the rest of us have suffered." She ended her speech with a touching statement: "May those who died rest in peace and may we, each and every one of us, thank God for someone who made many, many people happy." Watch her entire speech below.