Who Are Princess Margaret's Children? Get to Know Her Under-the-Radar Royal Offspring
Princess Margaret's life may have been steeped in royalty, dripping in glamour, and fraught with drama, but she was also a mom of two. When Margaret died in February 2002, she left behind a son and daughter from her marriage to Antony Armstrong-Jones, Lord Snowdon. Their lives have played out far differently from those of their royal cousins, Charles, Anne, Andrew, and Edward (as Margaret once said, "My children aren't royal, they just happen to have the Queen as an aunt"), but they still lead pretty interesting ones. Keep reading to learn a little bit more about Princess Margaret's offspring.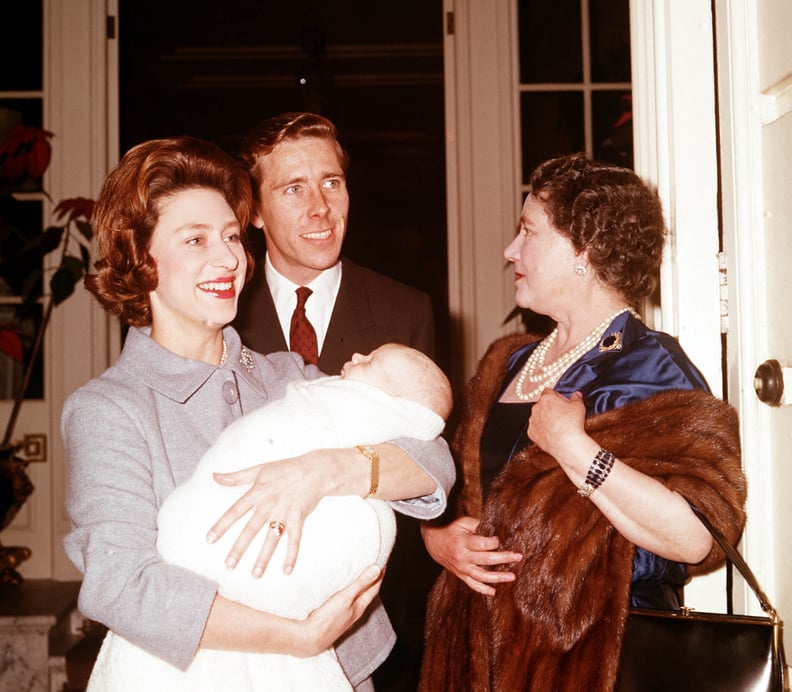 David Armstrong-Jones
David Albert Charles Armstrong-Jones, 2nd Earl of Snowdon, Viscount Linley, was born on Nov. 3, 1961. At the time of his birth, he was fifth in line for the throne, and he now currently stands in 20th place. He was baptized in the Music Room at Buckingham Palace. His godparents are his aunt Queen Elizabeth II and his mother's former lady-in-waiting, Elizabeth Cavendish, as well as Patrick Plunket, 7th Baron Plunket, Lord Rupert Nevill, and Reverend Simon Phipps.
David was schooled at Buckingham Palace with his cousin Prince Andrew before attending a series of private schools around England and developing a passion for arts, crafts, and woodworking. Of his childhood, which he spent largely out of the spotlight, David told the Telegraph, "I'm not technically royal. To quote my mother's fabulous observation: 'My children aren't royal, they just happen to have the Queen as an aunt.'" He also revealed that "Someone did once bow to me, and my mother immediately told them off. Although whether she was prompted by the breach of protocol or the fact I enjoyed it a little too much, I really couldn't say."
David founded the furniture company Linley in 1985. He married Serena Alleyne Stanhope at St. Margaret's church in Westminster in October 1993, and they have two children together: son Charles Patrick Inigo Armstrong-Jones, Viscount Linley, born in 1999, and daughter Lady Margarita Elizabeth Rose Alleyne Armstrong-Jones, born in 2002 (just three months after Princess Margaret's death). You might remember a young Lady Margarita as one of Prince William and Kate Middleton's bridesmaids back in 2011.
In February 2019, it was reported that the Earl of Snowdon is working on a biography of his late mother that will include her correspondence and information from historians and the Royal Archives at Windsor Castle.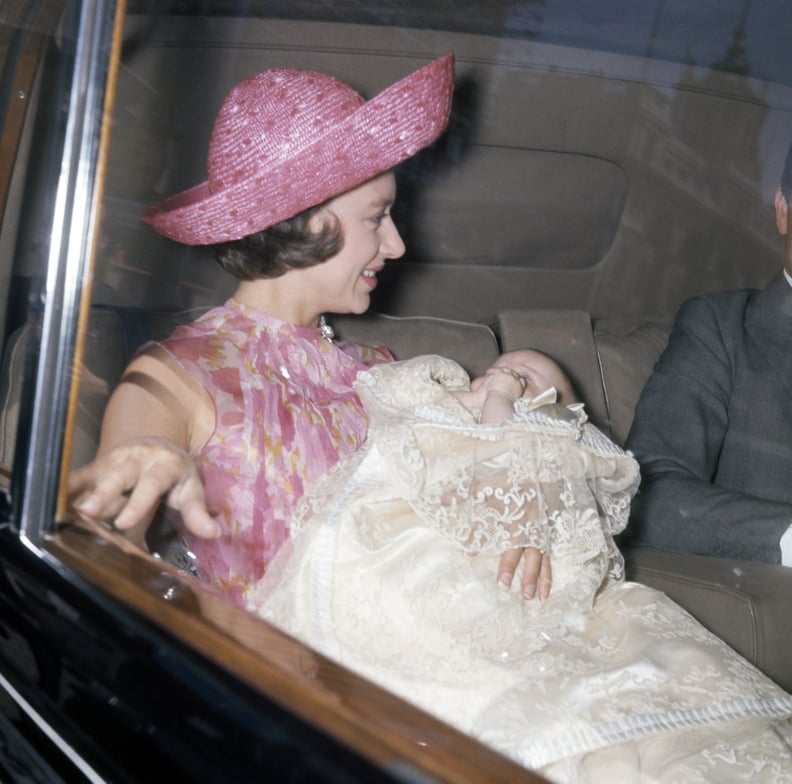 Sarah Armstrong-Jones
Lady Sarah Frances Elizabeth Armstrong-Jones (now Chatto) was born at Kensington Palace on May 1, 1964. The youngest grandchildren of King George VI and the queen mother, Sarah was born seventh in line of succession to the throne and will be in 24th place after the birth of Prince Harry and Meghan Markle's baby this Spring.
Her godparents were a mix of family friends: Prudence, Lady Penn; Jane Stevens, another of Princess Margaret's ladies-in-waiting; Marigold Bridgeman; David Fane, 15th Earl of Westmorland; and Antony Barton. Like her brother, Sarah was raised at Kensington Palace apartment 1A, which would later house future royals like Princess Diana and Kate Middleton. She was even a young bridesmaid at Prince Charles and Diana's 1981 wedding.
Sarah enrolled in art school, then traveled to India with her father, who was on assignment to photograph the production of A Passage to India. She was offered an internship by the director and assisted the wardrobe department until returning to England and studying at Middlesex University.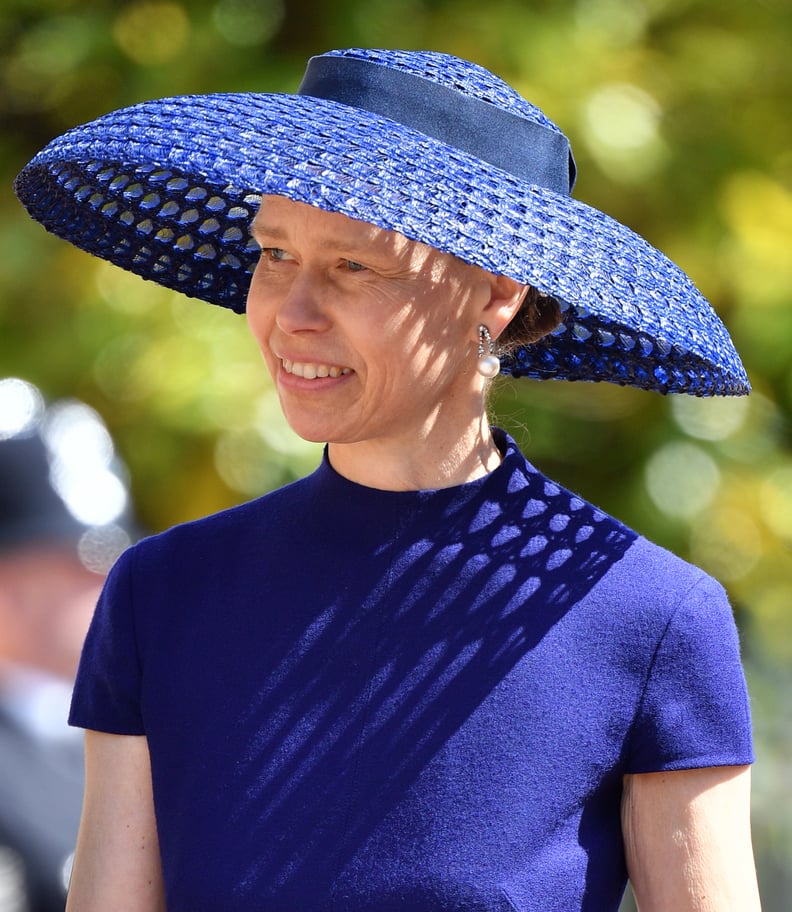 Sarah actually met her husband, Daniel Chatto, while she was traveling in India with her father postcollege. They were married in July 1994, and Sarah's bridesmaids were her half-sister Lady Frances Armstrong-Jones, Tara Noble, and her cousin Anne's daughter, Zara Phillips. She and Daniel have two sons, Samuel and Arthur, who both went to Eton College and are currently attending the University of Edinburgh together. Sarah is the godmother to Prince Harry and arrived in style at his wedding to Meghan Markle in May 2018.
These days, Sarah is a professional painter whose work is represented and exhibited by the Redfern Gallery under her birth name, Sarah Armstrong-Jones. She's also vice president of the Royal Ballet, a post she took over in 2004. Princess Margaret was also a Royal Ballet patron.