Issa Rae Talks Overcoming Self-Doubt and Breaking Barriers: "I Don't Like Being Limited"
Issa Rae is at the top of her game, though the 34-year-old actress, writer, and producer might beg to differ. On June 23, the Insecure star opened up about her hustle-and-grind mentality and her eagerness to keep breaking barriers in a panel discussion moderated by her friend Amy Aniobi — who is also a writer and executive producer for Insecure — at POPSUGAR Play/Ground. During the chat, Issa dished on her determination to keep setting new goals for herself with each step in her career. "I always think about what I want to do next," she said. "I want to be able to create other people's projects, finance other people's projects, have a studio, [and] do things outside of entertainment."
Issa's big break dates back to her popular 2011 web series, The Misadventures of Awkward Black Girl, followed by a steady ascent to stardom that has yielded admirable accomplishments. She was honored as one of Time magazine's 100 Most Influential People in 2018 and recently won the first-ever emerging entrepreneur award at the Women in Film gala, where she delivered one of the most hilariously satirical acceptance speeches I've personally ever watched. Still, more than anything, Issa doesn't want to be pigeonholed into one specific vocation or trademark. "I don't like being limited," she said. "That is my worst nightmare. I want to be able to flex other muscles and see what else I can do." It's a fair and understandable sentiment. Creatives typically don't want their work to be conventionalized into something that veers away from their artistic freedom and squelches their desire to learn more.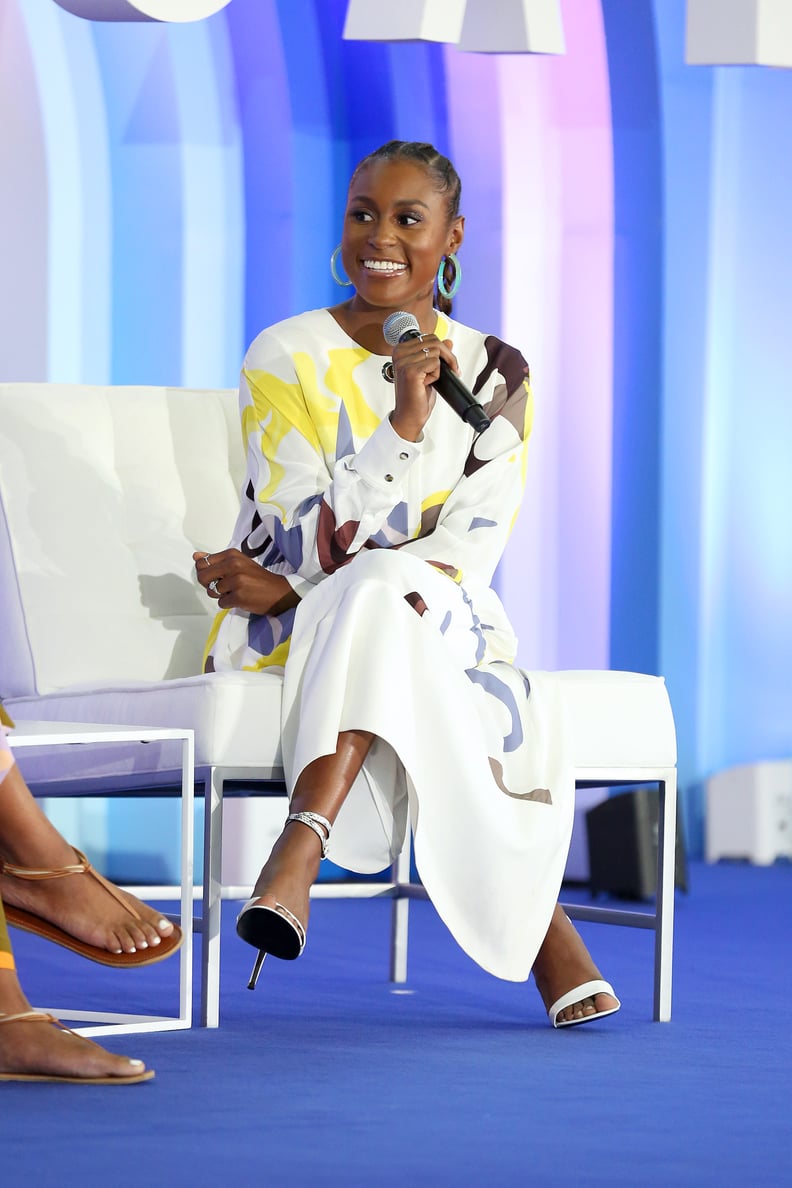 But there's a caveat that comes with constantly setting higher ambitions. You have to figure out how to overcome the imminent feelings of uncertainty and self-doubt. Such feelings are a double-edged sword for Issa. While they do instill some level of fear, they also motivate her to keep fighting. "Doubting myself is what drives me," she said. "A part of me hates being underestimated but loves to be underestimated because I'm driven by proving people wrong. That's the Capricorn in me. 'Oh, you don't think I can do this? Let me show you.' There's so much fun in that."
That isn't to say Issa is set on becoming an expert at everything. After trying her hand at writing, producing, acting, and directing, she discovered that the latter was not her forte. "I hate directing. When I was directing, I was stressed, I hated it, I wanted to punch everybody," she admitted. Aside from her web series, Issa also directed a few episodes of the drama The Choir in 2013.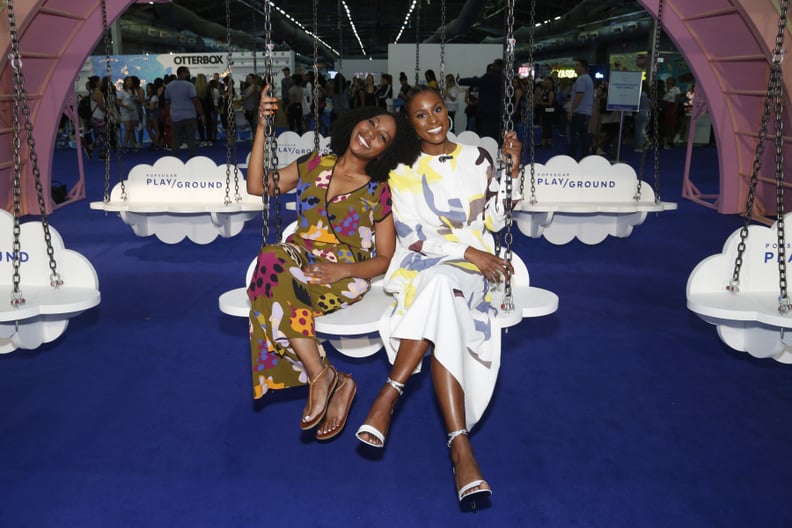 However, delving into those different behind-the-scenes aspects of show business eventually helped her communicate better with her team members. Not to mention, she attributes part of her improvements in acting to her experience with directing. "By the time Insecure came around, it felt like a vacation because it was, 'Oh sh*t, other people are doing everything, and they're doing it well. All I have to do is talk and collaborate.' It's more of a conversation."
Another way Issa curbs self-doubt is (ironically) admitting that she doesn't always know what to do. This is something she has faced quite often while managing all the moving parts on Insecure. "The most challenging part [about working on the show] is probably feeling like you have to have the answers to every question," she said. "That's why I appreciate working with a team. It's really great to know that I can count on other people to have answers when I don't." She also offered another antidote to dubiety when she recalled having to tell herself to "focus on the things that I love — part of that is going through the journey."
As for other important tidbits of counseling Issa has for aspiring actors, writers, producers, and directors (and honestly anyone), perhaps it's best to heed the advice she would retrospectively give her younger self: "I would tell her to chill — to stop comparing herself to other people. I compare myself a lot to others. Sometimes, we feel like, 'Why is that not my opportunity?' But what's meant for you is meant for only you. You get anxious. You feel like everybody's surpassing you, and everybody's doing better than you are. That's just not the case. Everybody has their own journey, and your journey is yours."