With his latest role as the tousle-haired, emotionally frayed chef Carmen "Carmy" Berzatto in the hit FX drama "The Bear," [1] Jeremy Allen White [2] has swiftly solidified his widespread appeal as the internet's latest boyfriend. In the popular show, the fledgling master chef moves to his hometown of Chicago to save the crumbling sandwich shop his late brother leaves to him. While Carmy's irresistibly riveting cooking skills and understated charm are the highlights of the eight-part first season, the actor injects the character with his subtle brand of allure.
The 31-year-old actor, who previously portrayed Lip Gallagher [3] for 10 seasons on the acclaimed dramedy "Shameless," [4] has many viewers lusting over Carmy, leading many to wonder what his current relationship status is. If you're intrigued, too, continue reading for the actor's dating history.
Jeremy Allen White and Emma Greenwell (2011-2014)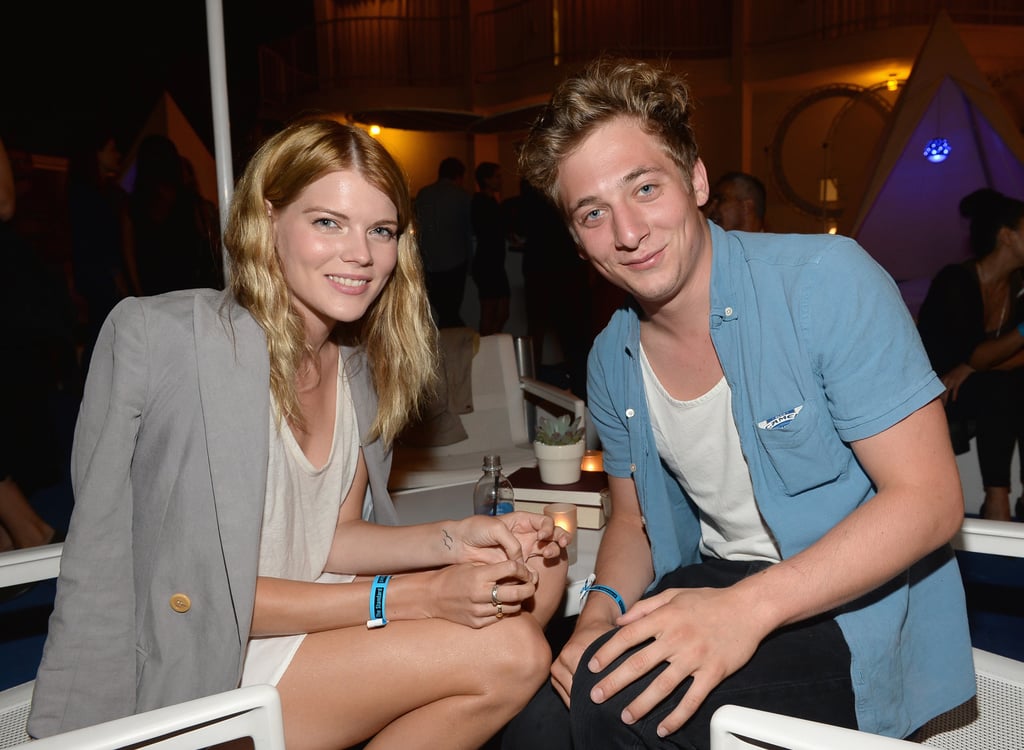 White and Emma Greenwell took their romance off screen soon after they met on the set of "Shameless" in 2011 [5] while playing onscreen pair Lip and Mandy. Exactly how and when things turned romantic between them is not known, as the couple maintained a low profile throughout their relationship, though they made regular red carpet appearances together.
It's unclear when or why White and Greenwell eventually split, but it may have been sometime around 2014, at which point their once-frequent social media updates [6] and red carpet appearances stopped. Their last selfie on social media [7], posted on Greenwell's Instagram, was posted on March 25, 2014.
Jeremy Allen White and Addison Timlin (2016-Present)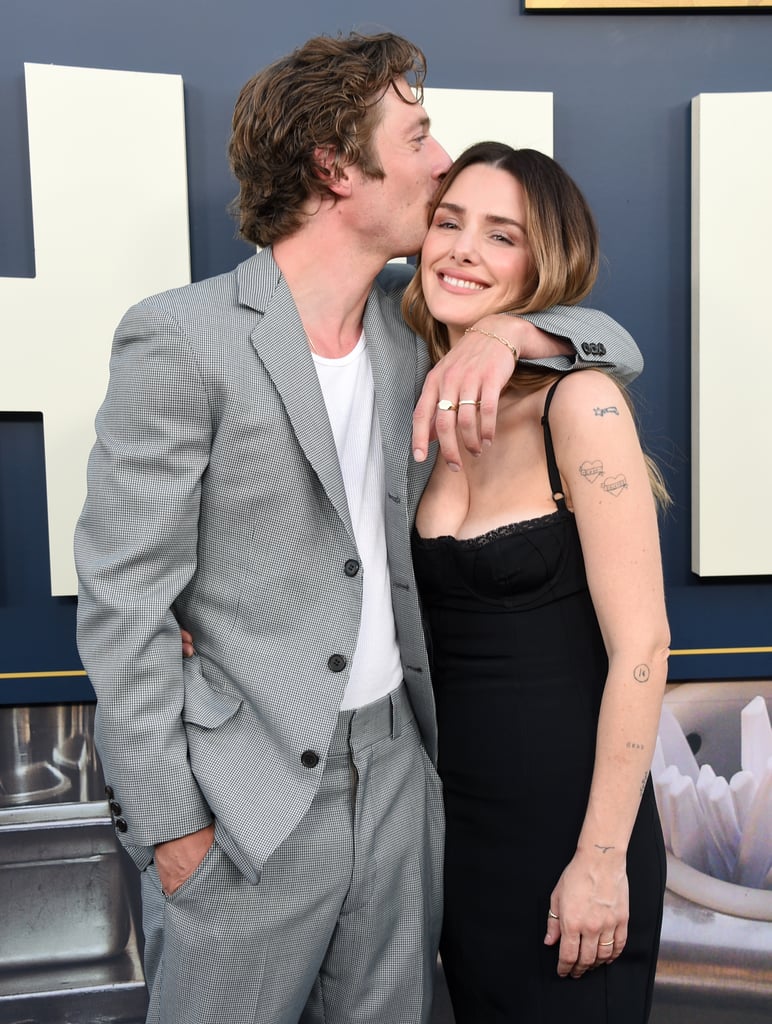 White and Addison Timlin's adorable love story blossomed after a nearly lifelong friendship. The pair first met [8] around 2004 during their freshman year of high school while attending the same performing-arts high school in New York City. While the couple fell in love at first sight [9], they didn't date at the time. They did, however, become inseparable instantly. Their instant connection would turn sour, however, when Timlin decided to transfer schools when she was 15, triggering a dramatic fight fueled by teenage angst.
The universe brought the pair back together when they were cast in the 2008 film "Afterschool" when they were both 17 years old [10]. They remained close friends for many years after that while dating other people.
They finally struck up an official romance in 2016. The stars made their relationship Instagram official with a candid snap of the two relaxing side by side. "Welcome to Instagram to my ride or die guy," she captioned the image posted on Oct. 3, 2016 [11]. Since then, the 31-year-old actress has shared many cute moments and sweet throwbacks [12] with her beau on social media.
The lovebirds announced they were expecting their first child together on Timlin's 27th birthday, June 29, 2018. She shared the exciting news in a sweet selfie, revealing her baby bump cradled by White. "We made a baby and my heart is bursting at the seams," Timlin captioned the image on Instagram [13]. "Today is my birthday but my wish already came true. This is 27 and the best is yet to come ❤️."
The pair welcomed their firstborn, a daughter named Ezer Billie White, on Oct. 20, 2018 [14]. Timlin shared the happy news alongside pictures of her and White holding their newborn. "Welcome to the world baby girl, it just got so much brighter," she wrote [15] alongside the sweet images.
White and Timlin got engaged in August 2019 [16] and tied the knot in an intimate ceremony on Oct. 18, 2019, at the Beverly Hills Courthouse in Los Angeles [17]. The couple ditched tradition and opted to both wear black denim jackets [18] with the words "Til Death" split across the two pieces. The words "Buddy + Billie," nicknames for one another, were embroidered on the outerwear inside a heart with an arrow through it. Timlin shared another image captured on their big day [19] with their 1-year-old baby giggling in the frame. Timlin's close friend and fellow actress Dakota Johnson [20] and her partner, Coldplay's Chris Martin [21], reportedly attended the wedding [22].
A year after their nuptials, the married couple welcomed another baby [23], becoming a family of four. Their second daughter, Dolores Wild White, was born on Dec. 12, 2020. "Dolores Wild White — born 12/12/2020, just in time to save the year. She is the answer to 1000 prayers and we are in love with her," Timlin wrote on Instagram following Dolores's birth [24], adding a heartfelt shout-out to the doctors and medical staff who worked together to safely deliver their daughter amid the COVID-19 pandemic. Timlin concluded: "Thank you Ezer for your patience and wisdom — you're the best big sister ever and finally to my husband, you are everything. We did it baby." Johnson is both daughters' godmother [25].
Over the years, Timlin and the "Shameless" star [26] have expressed their adoration for one another on social media. For their second marriage anniversary, Timlin shared a picture-perfect portrait of their beautiful family on Instagram, writing [27]: "Happy anniversary baby. My favorite thing on planet earth (besides our kids) is saying 'my husband.' You are the greatest person I've ever met and you make my life seem touched by God. I know you think this public display of affection is goofy but there isn't a rooftop I won't shout it from, I love you!! This year was hard but we love harder."
White recently shared a tribute to his wife for her 31st birthday, writing on Instagram [28]: "Superstar! My number one. It's your birthday today. Thanks for being the gift that keeps on giving. Thanks for taking care of so many of us. You've been at the center of my life for so long now, I can't remember much before, I'm lucky for it. You're my whole heart. Happy birthday."
To celebrate the release of "The Bear" and the immense success it garnered, Timlin wrote a post congratulating her husband for the hard work and heart he poured into the project. "Today is the day 'The Bear' comes out of the brilliant minds and open hearts and onto your tv screen. It is always a privilege to witness the work Jeremy puts in and the result will always take my [breath] away," she shared on Instagram [29]. "Congratulations to the whole team but to Jeremy especially, watching your dreams come true will always put a fire in my heart. I am infinitely proud and also very pleased to turn to you and say — I told you so."
Check out their heart-fluttering love story in pictures ahead!
Photos of Jeremy Allen White and Addison Timlin