Jodie Turner-Smith, Joshua Jackson's Intimate Photo Shoot
Jodie Turner-Smith Got Cheeky With Joshua Jackson Before Date Night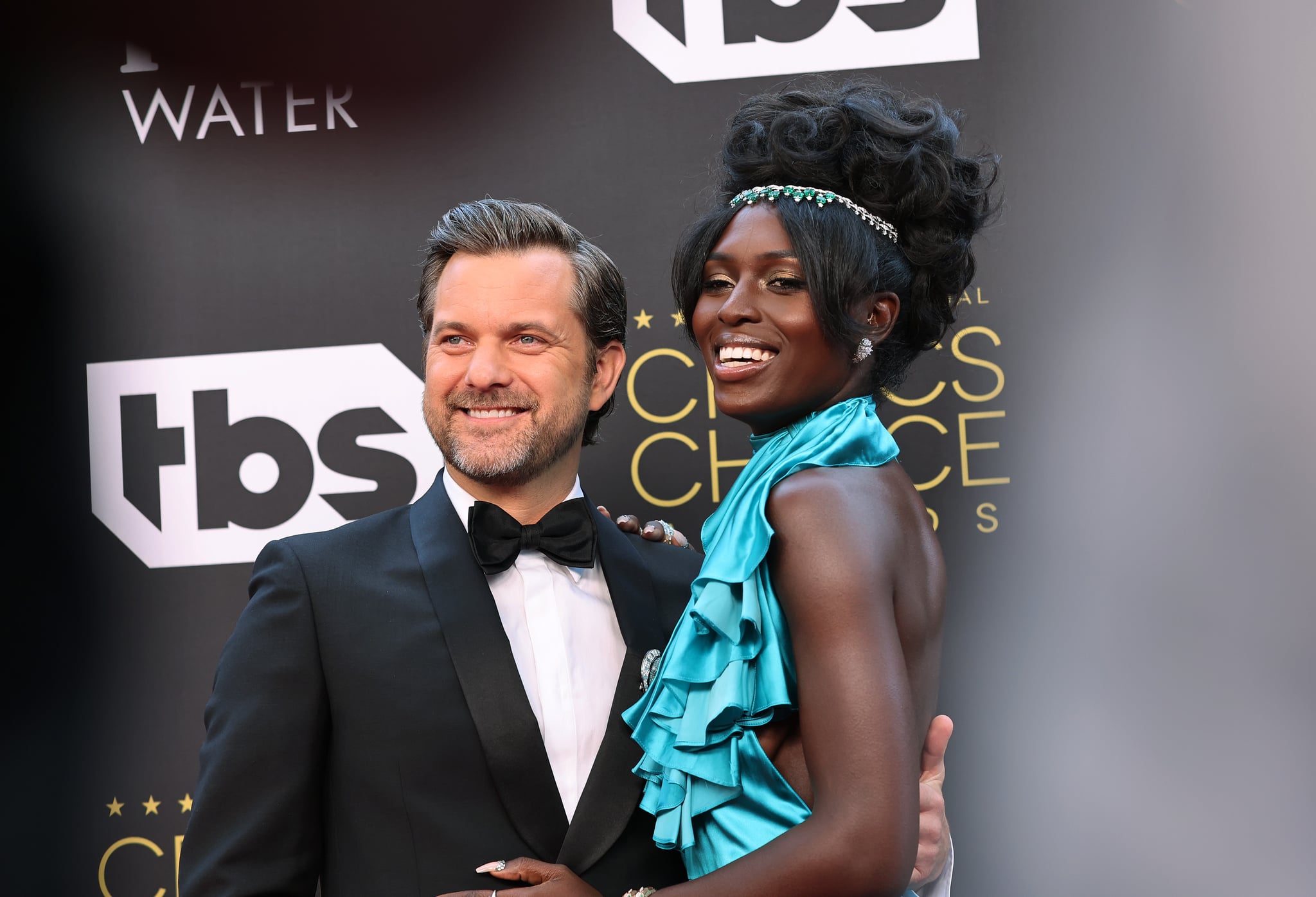 Before their surprise red carpet appearance at the Critics' Choice Awards on March 13, Jodie Turner-Smith and Joshua Jackson kicked off the night with a revealing photo shoot — literally. Before we had a chance to marvel at Turner-Smith's backless satin gown, her beauty and style team caught a glimpse of the actor in an even more risqué "outfit": her birthday suit.
". the cat that got the cream .," she captioned nude photos of herself cuddled up beside Jackson, already dressed in his suit and tie, on the balcony of their hotel room at the Waldorf Astoria in Beverly Hills. "You're talking about me right? I'm the cat that got the cream . . . because . . . wow," Jackson commented back, a coy reference to the first photo of his hand resting on Turner-Smith's butt.
The sexy photos, taken by photographer Frankie Mark, show Turner-Smith in full hair and makeup, her arms outstretched, in nothing but a sparkling emerald crown and matching earrings. The following slides give a behind-the-scenes look at her styling process, which included slipping into her cutout gown and layering on handfuls of shimmering rings. But the steamy moments Turner-Smith and Jackson shared before the show — including that sizzling french kiss — are worthy of their own round of applause.
Sneak a peek at the couple's intimate photo shoot ahead.