The Jonas Brothers Performed Their Greatest Hits on Carpool Karaoke, and I Am a Puddle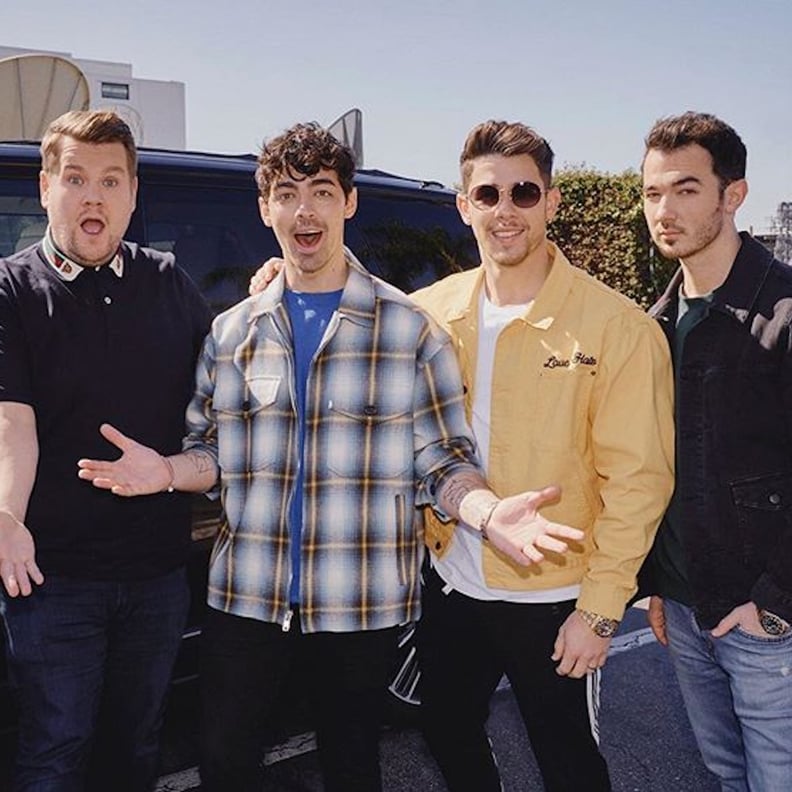 This is an SOS: the Jonas Brothers's Carpool Karaoke segment finally aired on Thursday, and it's a full-on nostalgia fest! After announcing their reunion and their new single, "Sucker," last week, the boys took things a step further by hitting the road with James Corden and having a mini jam session with some of their greatest hits.
The 15-minute video starts out with the group singing "Burnin' Up" and "Year 3000," before opening up about their breakup and their experience going to therapy before officially reuniting. Things later took a hilarious turn when James hooked them all up to lie detector tests to determine if they're really ready to be back together. Watch the video above to see Nick admit (twice) that he "broke the band up" and to find out which brother gets on Joe's nerves the most.