Joshua Jackson [1] and Jodie Turner-Smith's relationship has been a total whirlwind, and we couldn't be more in love with them if we tried. Ever since the Dawson's Creek alum [2] and the Queen & Slim star were spotted canoodling at Usher [3]'s 40th birthday party in October 2018 (over two years after Joshua ended his decade-long relationship with Diane Kruger [4]), they've been completely inseparable. Over the past two-and-a-half years, Joshua and Jodie have traveled the world, welcomed a daughter, and reportedly tied the knot, and it has truly been a wild ride. If you need a review, here's the timeline of Joshua and Jodie's love story.
October 2018: Joshua and Jodie Look Cozy at a Party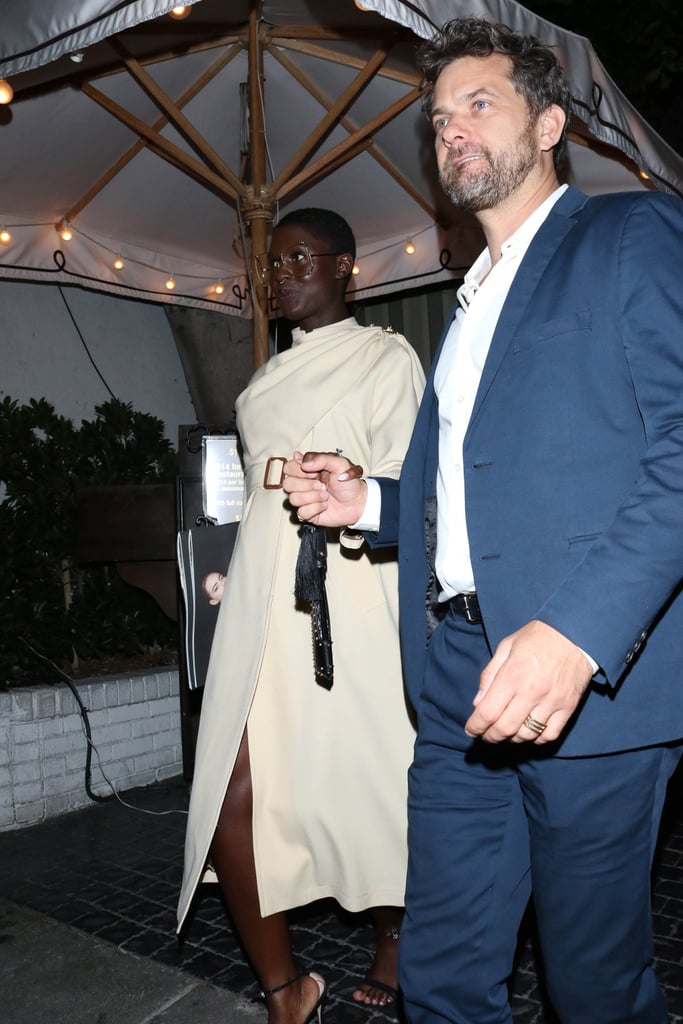 Dating rumors first started circulating after Joshua and Jodie both attended Usher [6]'s 40th birthday party at West Hollywood's Delilah on Oct. 14, 2018. Though it's unclear whether they knew each other before the party or met there, a source for Us Weekly claimed that the two looked pretty cozy together [7]. "They were all over each other," the insider said. "Super smitten and gazing into each other's eyes as they danced together their whole night."
November 2018: Joshua and Jodie Go on a Coffee Date
Just about a month after looking couple-y at Usher [8]'s birthday bash, the maybe-couple was photographed holding hands [9] on what appeared to be a casual coffee date in LA, further fueling dating rumors.
January 2019: Joshua and Jodie Spend New Year's in Nicaragua
According to Instagram, Joshua and Jodie both spent New Year's Eve 2019 at Playa Colorado in Hacienda Iguana, Nicaragua, and though they didn't post any pics together, the shared location definitely wasn't a coincidence. Joshua posted a pic of a sunset [10] on Jan. 2 with the caption, "Ok 2019. I see you," and two days later, Jodie shared an almost identical picture [11], writing, "2019 already something out of my wildest dream."
August 2019: Joshua and Jodie Spark Marriage Rumors
Though there was some speculation that the couple had split after Joshua was reportedly seen kissing a mystery woman [12] at LAX in June 2019, those rumors were put to rest later in the summer. In August, the Daily Mail spotted Joshua and Jodie (as well as Joshua's mom, Fiona Jackson) leaving a Beverly Hills courthouse [13] with what appeared to be a marriage license. Just a week later, the two took a trip to Newport, RI, where Jodie posted a sweet pic on Instagram of herself and her man [14]. "Two people who only fancy each other a little bit," she captioned the pic.
November 2019: Joshua and Jodie Make Their Red Carpet Debut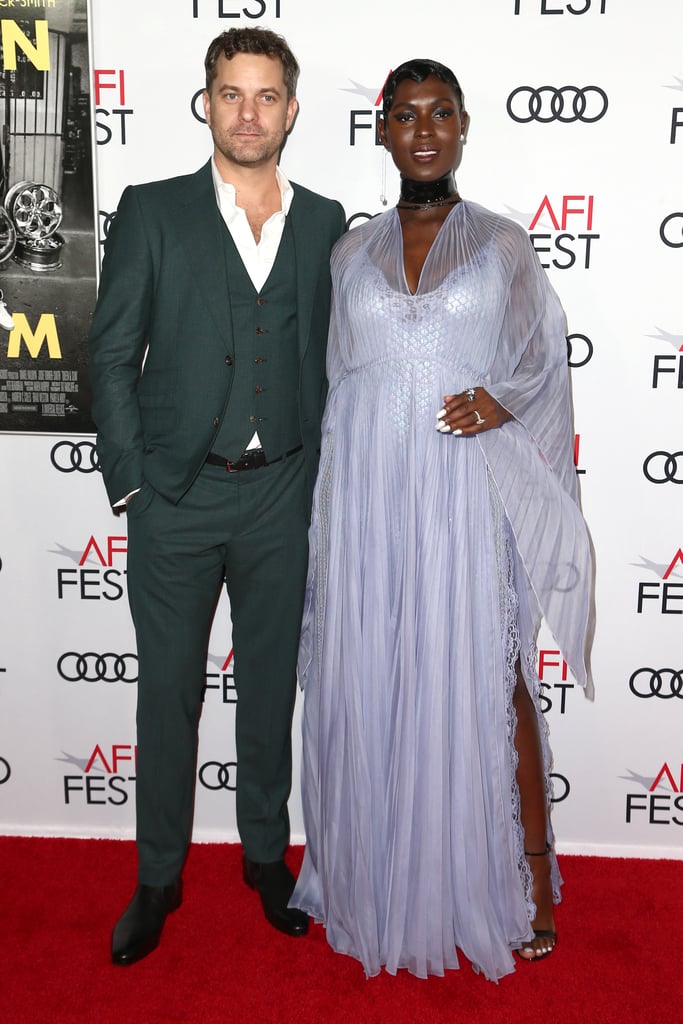 Three months after visiting the California courthouse, Joshua accompanied Jodie on the red carpet [15] for the LA premiere of Queen & Slim. Even more eye-catching than Jodie's silky lilac gown was the massive marquise diamond on her left ring finger, which complemented the new three-band gold ring worn by Joshua. An eyewitness for Us Weekly noted that Joshua looked "so thrilled" to support Jodie [16] at her big premiere. "He was all smiles and doting on her and her family all night," the source claimed. "A total gentleman."
December 2019: The News Breaks That Joshua and Jodie Are Expecting
One month after making their official couple debut, Us Weekly confirmed that Jodie and Joshua had indeed tied the knot [17] in a secret ceremony. The publication also announced that the newlyweds were expecting [18] their first child together. While chatting with the Sunday Times in February 2020, Jodie confirmed the exciting news of the pregnancy herself, though she was more tight-lipped about their marital status [19]. "I haven't said to anybody, 'Yeah, we got married,'" she said. "People are assuming whatever they want, but when people tell me 'Congratulations,' I say 'Thank you.'" Soon after, she shared a cute Valentine's Day IG post [20] in honor of her "baby daddy."
March 2020: Joshua Confirms Jodie's Due Date
After Jodie confirmed the sex of their baby [21] durning an appearance on the Graham Norton Show when she let a "her" slip, Joshua confirmed the baby's due date [22] during an Access Hollywood interview. "We're 19 days away," he said on March 12, "so I'm kind of out of time for sympathy weight." He also referred to the moment he found out Jodie was pregnant as "the most joyous moment of [his] life."
April 2020: Joshua and Jodie Welcome Their Daughter
On April 21, reps for the couple confirmed to People that their baby girl had arrived [23], though neither the official birth date nor the baby's name was revealed. "Both mother and baby are happy and healthy," the reps said in a statement. Joshua took to Instagram on Mother's Day [24] to thank Jodie for making him a father and for bringing their daughter into the world. "I love seeing you enter the pantheon of mothers," he gushed in his caption. "And I look forward to walking this path by your side as we nurture this little engine of joy you have blessed the world with."