The Duke and Duchess of Cambridge are officially coming to NYC, with their press office announcing all the details about their upcoming journey from Dec. 7 through Dec. 9. While this trip will apparently not include Prince George (he did get his taste of royal tours earlier this year, after all), it will be full of plenty of events for Americans to get their royal fix, including a stop by a basketball game. This trip is a big one for both Kate Middleton and Prince William, as it is apparently their first visit to both NYC and Washington DC in any capacity and their first stop in America since visiting California in 2011. Keep reading to get all the details about the duke and duchess's Big Apple (and DC!) visit.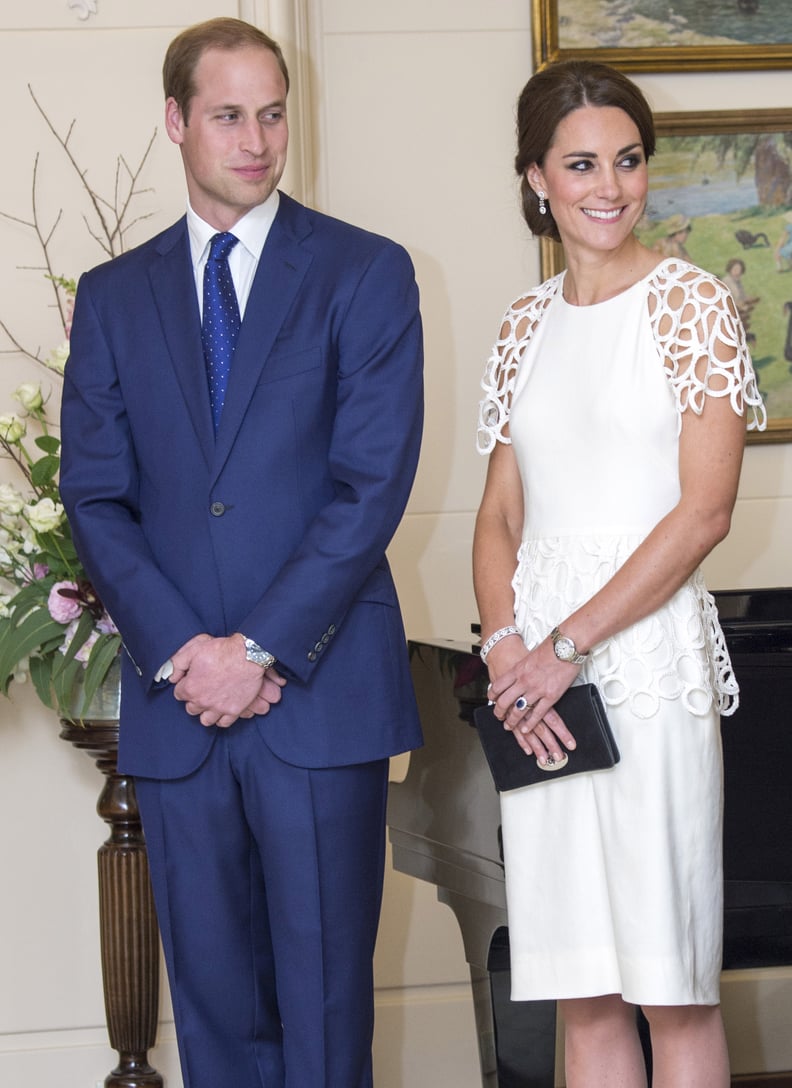 Dec. 7
The duke and duchess will arrive in NYC and attend a private party for the American Friends of The Royal Foundation. Considering that this trip is not considered an "official" one, as it is on behalf of their various charities and not Queen Elizabeth II, the pair may arrive on a commercial flight.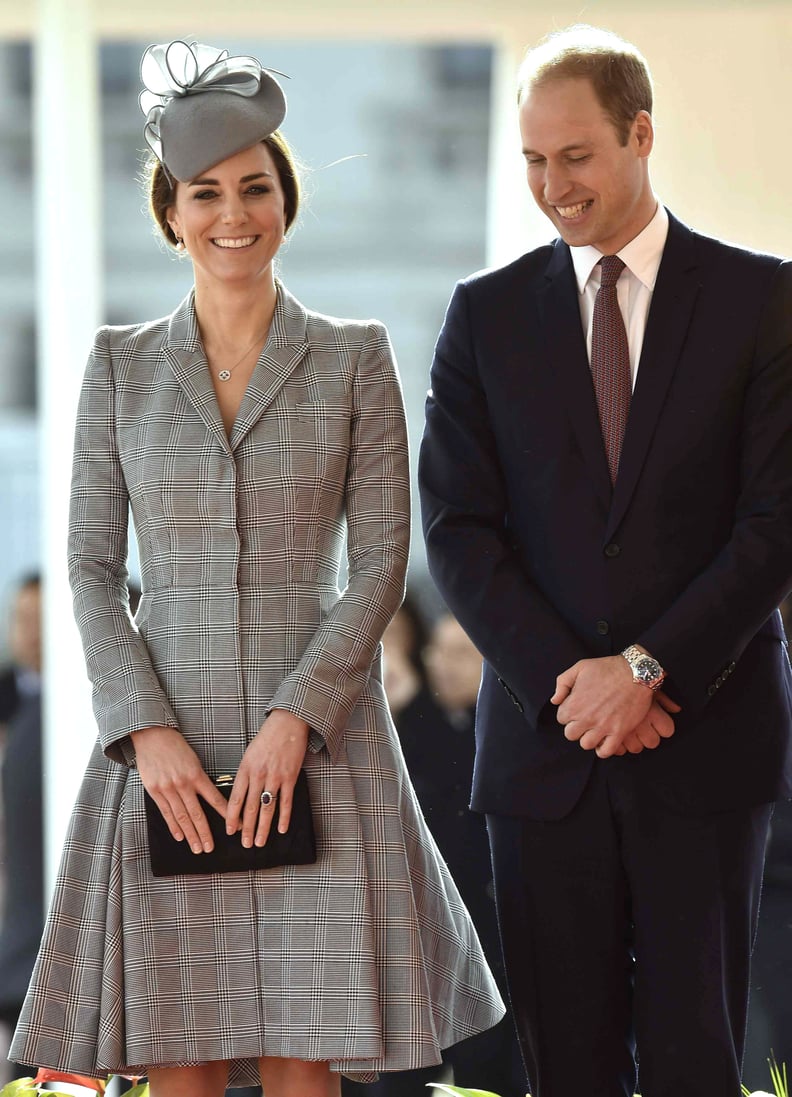 Dec. 8
The couple will split on Monday, with William traveling to Washington DC while Kate remains in NYC. Accompanied by William Hague, he will attend the International Corruption Hunters Alliance conference at the World Bank in Washington to discuss transportation across borders of illegal wildlife parts. As the duke is the president of the United For Wildlife consortium, which focuses heavily on illegal wildlife practices, this will be an important meeting for him. He will also attend a lunch with representatives from various programs that are fighting the illegal trade of ivory. William will travel back to the Big Apple after his lunch to attend a reception for The Royal Foundation in recognition of the Wildlife Conservation Society, Conservation International, and The Nature Conservancy, all of which are partners with Tusk Trust and United For Wildlife.
Meanwhile, Kate will meet up with the first lady of New York City, Chirlane McCray, to visit Northside Center for Child Development in Harlem, a local child development center. She will then attend a lunch at the British Consul General's residence to celebrate the achievements of the British community in NYC. Later, William will meet with Hillary Clinton and Chelsea Clinton at the British Consul General's residence to attend a conservation reception.
The duke and duchess will reunite later in the evening to attend the Brooklyn Nets vs. Cleveland Cavaliers game in Brooklyn. The couple's representative says that the pair hopes to foster a relationship between The Royal Foundation, United For Wildlife, and the NBA.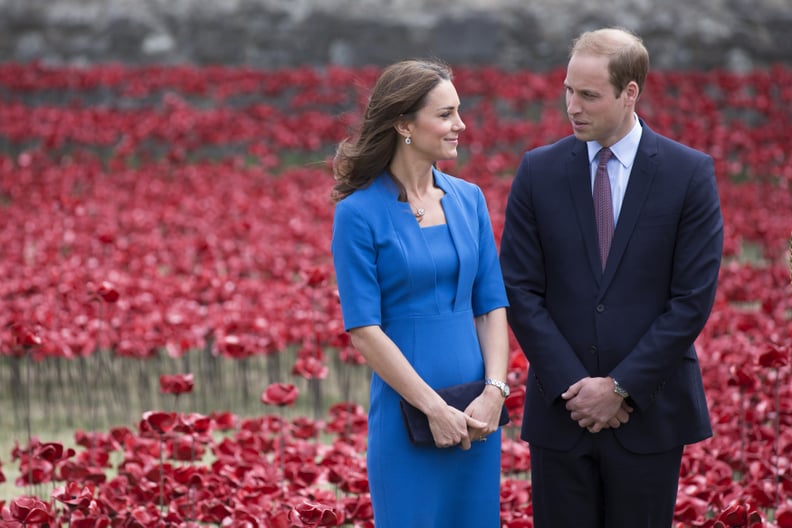 Dec. 9
William and Kate will have a day full of joint engagements on Tuesday, starting with a visit to the National September 11 Memorial Museum. Later they will travel to The Door/CityKids, a youth organization that focuses on arts in education to help foster development among at-risk youth. The two will then attend an event celebrating British artists and entertainers in NYC at the NeueHouse and later a similar celebration at the Empire State Building. The event will be organized with the UK government's GREAT campaign, which aims to promote the UK's image abroad. At the Empire State Building reception, William will hand out the GREAT Tech Awards to this year's winners.
The couple's final engagement will be a visit to the University of St Andrews's 600th anniversary dinner at the Metropolitan Museum of Art. The glittering gala will raise money for scholarships for future students and investments in other school-related facilities, including a lectureship on American literature at St Andrews. Royal fans know that William and Kate first started dating when they both attended St Andrews in Scotland.