What You Don't Know About Katie Holmes and Jamie Foxx's Connection
This week, sources confirmed to People that Katie Holmes and Jamie Foxx have been spending time together for more than a year, and Us Weekly shared an exclusive picture of the pair holding hands — but where did this all begin? As the sources explained, "This is not some intense romance," adding, "They are two adults who are attractive and single, and so apparently conclusions will be drawn." In any case, the pair have been friends for years, so the connection isn't too surprising. Katie and Jamie have more than a few mutual friends, and over the past decade, they've attended many of the same events, first sparking romance rumors when they linked up at a Hamptons party in 2013. As dating rumors continue to swirl, look back on Katie and Jamie's friendship, then check out celebrity couples you may have forgotten about.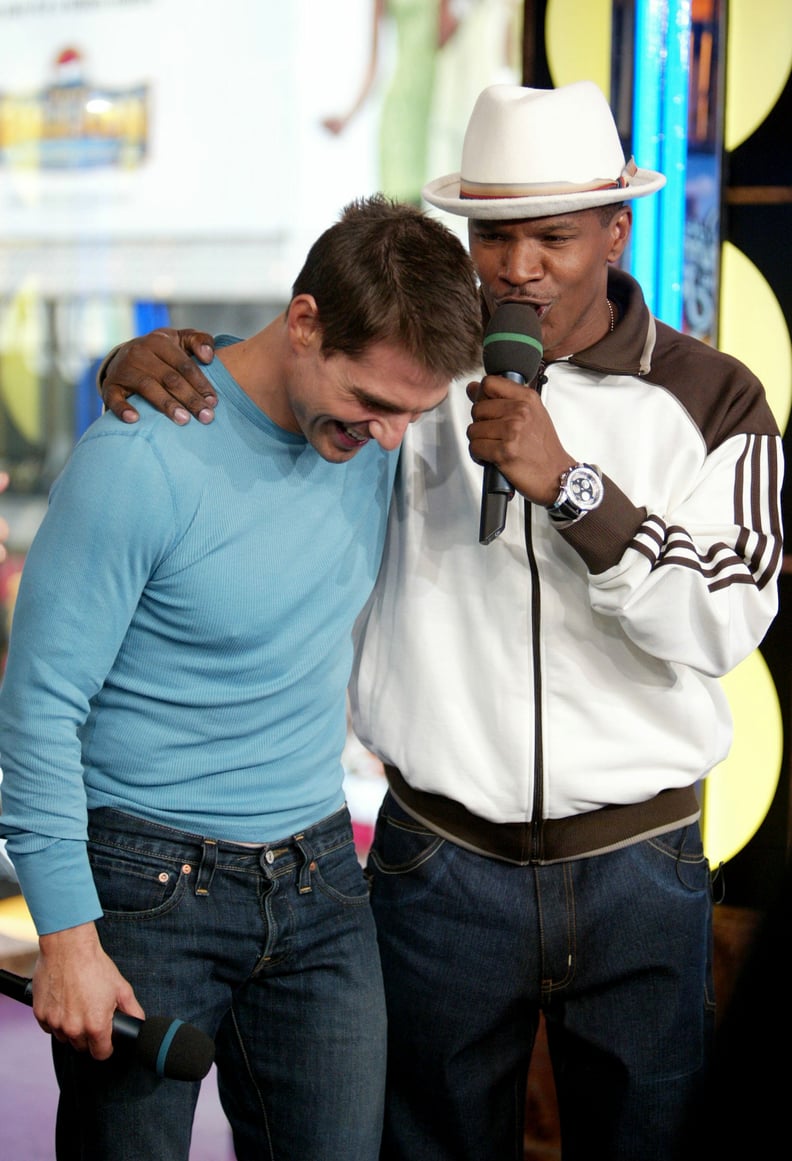 Katie may have first met Jamie through her ex-husband, Tom Cruise, who starred alongside Jamie in Collateral back in 2004. A decade later, in April 2014, Jamie gave a nod to his pal Tom when he did an amazing Tom Cruise impression during an appearance on The Graham Norton Show, where he also talked about his audition for Jerry Maguire.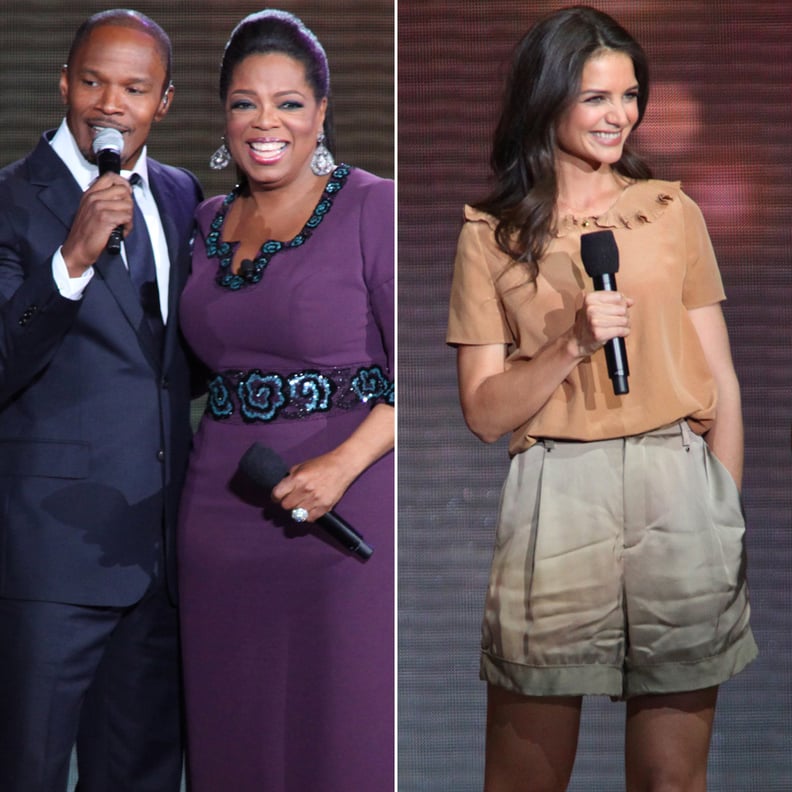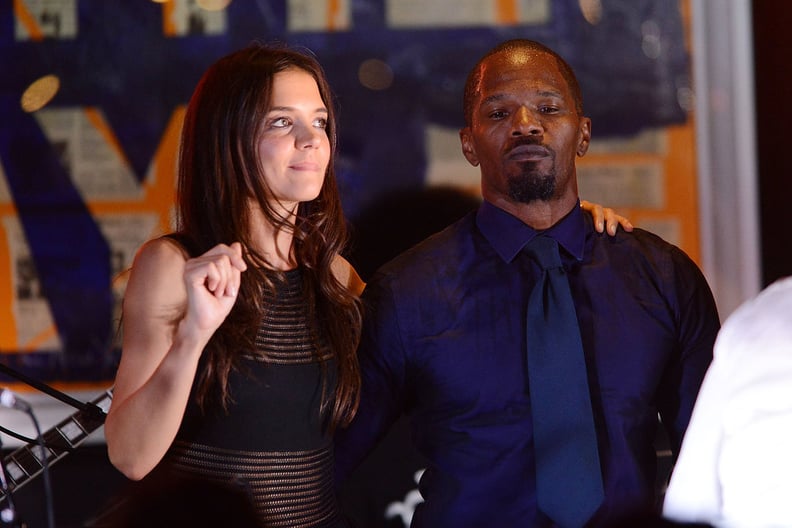 In August 2013, Katie showed off her dance moves alongside Jamie at a star-studded Hamptons party, which first prompted romance rumors. Recently, sources told People that although Katie frequently visits Jamie at his house in LA, they don't expect her to take things to the next level with him. She did tell the magazine that she "absolutely" still believes in love, though, saying, "Of course I'm open to finding love again."