So, Kendall Jenner Was Caught Making Out With BFF Gigi Hadid's Younger Brother
Celebrities really seemed to let loose following the 2018 CFDA Awards on Monday night. In a photo obtained by TMZ, longtime friends Kendall Jenner and Anwar Hadid were caught kissing at an afterparty. Kendall also shared a close-up shot of Anwar's hands, which are easily distinguishable due to his tattoos, on her Instagram stories that same night.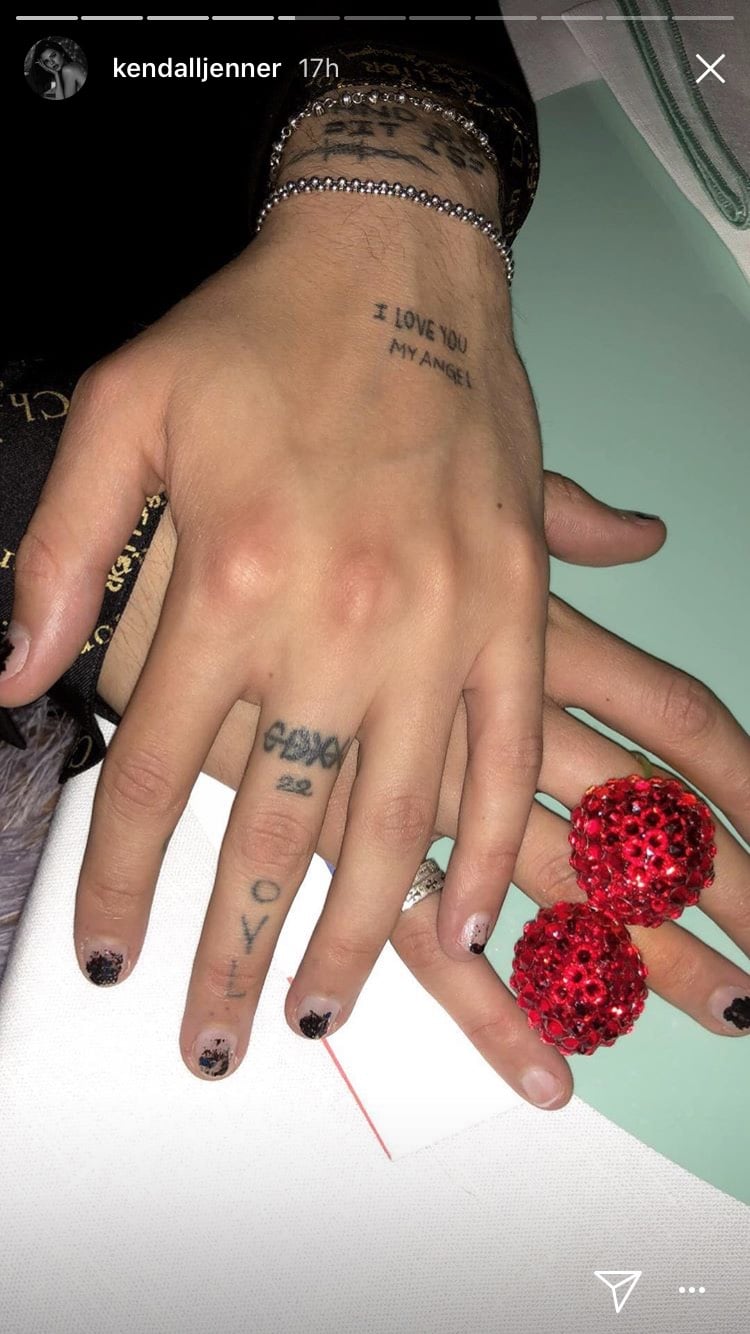 The 22-year-old model has known 18-year-old Anwar for quite some time since he's the younger brother of her close friends Gigi and Bella Hadid. In 2016, Kendall even shared an Instagram picture with Anwar, who was then 16 years old, writing, "Dibs?"
Anwar has been dating 23-year-old actress Nicola Anne Peltz since December 2016, but judging from their Instagram accounts, it looks like they may have recently split. The last time Anwar shared a picture with Nicola was on May 8, while Nicola's last picture with Anwar is from April 26. Anwar and Nicola are also not following each other on Instagram anymore. Kendall, on the other hand, was most recently linked to NBA star Ben Simmons.