Kevin Bacon and Kyra Sedgwick Celebrate Their 30th Anniversary With a Love Song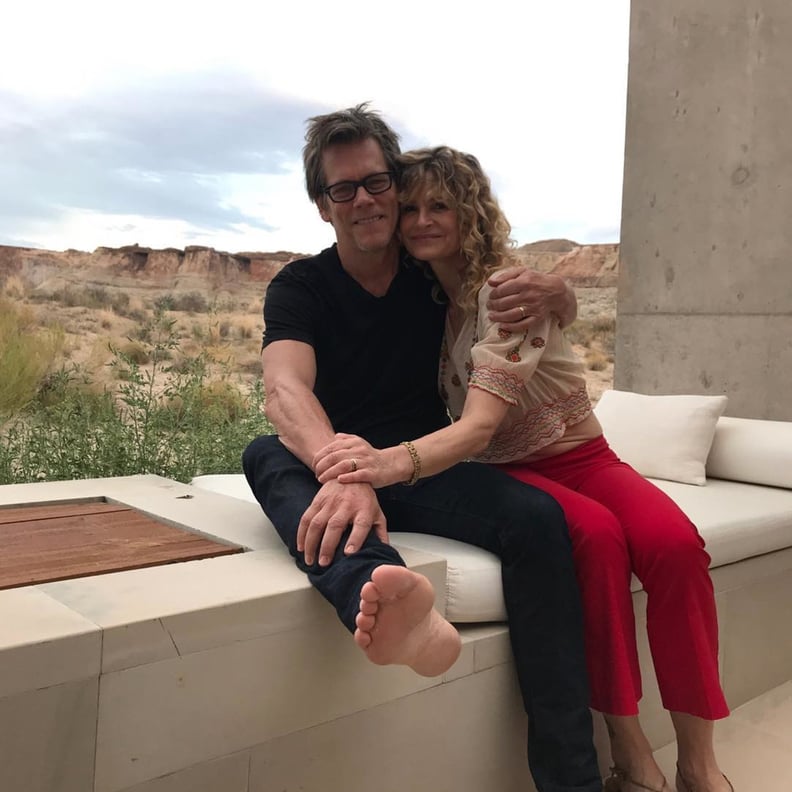 It's been 30 years since Kevin Bacon and Kyra Sedgwick said "I do," but their love for each other has only gotten stronger. On Tuesday, the longtime lovebirds celebrated their anniversary in each other's arms and with some instruments in hand. They sang the Bee Gees' "To Love Somebody," which was only fitting for the two on their special day. "30 years! I can't believe it. @kyrasedgwick is the woman of my dreams and the music in my life," Kevin wrote on social media alongside the romantic serenade session with his wife.
Kevin and Kyra met on the set of Lemon Sky, and instantly became one of Hollywood's most inspiring love stories when they wed in 1988. They have two children — 29-year-old Travis and 26-year-old Sosie, who's followed in her parents' footsteps and is an actress herself. Ahead, check out their sweet serenade, and more photos that showcase Kevin and Kyra's longtime love.