David Beckham and Kevin Hart Are About to Become Your New Favorite Twins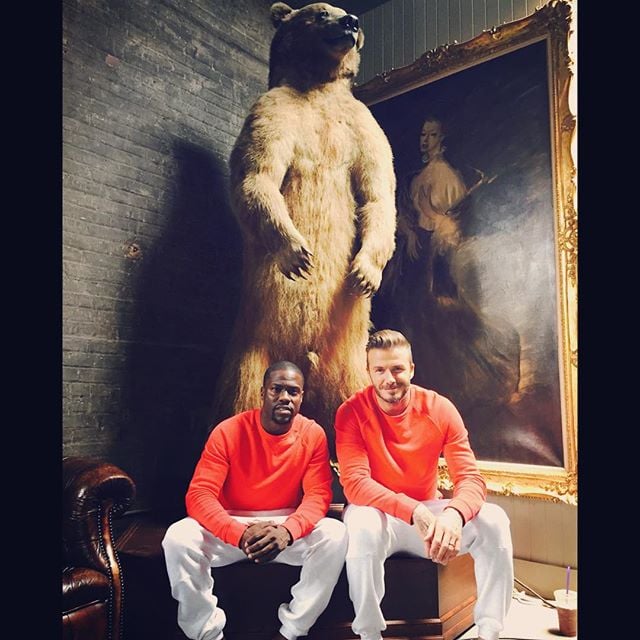 Instagram | kevinhart4real
David Beckham and Kevin Hart are taking twinning to a whole new level for H&M's latest ad campaign. The unlikely but amazing duo have teamed up to front the label's Modern Essentials Selected by David Beckham range, and the results are more than you could have ever hoped for. David and Kevin have both taken to social media this week to share behind-the-scenes photos from their shoot, which include the men pushing each other to the max in an intense workout, dressing in identical ensembles, and taking adorable selfies together.
David's latest ad isn't the first time he's shown off his comedic chops. Back in March, the sexy dad teamed up with James Corden to launch their fake underwear line, D&J Briefs. Keep reading to see more of the best new bromance to hit Hollywood, then relive these 13 shirtless David moments that will make your week a little bit better. David teased the pair's upcoming H&M ad with this photo, captioned, "Work out buddies . . . Curious???" "I can't seem to shake this guy off! @kevinhart4real #lovethisman #twins," David hilariously wrote alongside this photo of the pair in matching shirts. "2 questions . . . Question #1 Why are we sitting this comfortably in front of this grizzly bear? Question #2 Why are we dressed alike? Gotta love @davidbeckham #Twins #GoodTimesWithGreatPeople," Kevin captioned this funny shot.