3 Celebrities Who Are Lucky Enough to Call Kit Harington a Friend
Zach Braff
Zach first met Kit through pal Ed Sheeran at a bar. "I went to meet him [Ed] and then he's standing next to Kit, and I was like, 'Ed, you should not hang out with Kit because no one is going to want to talk to you. Everyone is going to want to talk to Jon Snow,'" he told E! News back in June 2015. "I cornered him [Kit] at the bar and we talked for a very long time about all my questions." Zach and Kit have remained close ever since then, and Zach will often post photos of the two hanging out on Instagram.
Ed Sheeran
In addition to their boys' night out with Zach Braff back in June 2015, Kit opened up about their "odd first meeting" during a stop on The Late Late Show in June 2017. "I was in the men's urinal taking a piss, and you know sometimes a guy comes up next to you and sort of does a double take while you're taking a piss," Kit explained. "Then he looks back forward, and then he looks at your dodger, and then he looks back at you and asks, 'Are you Jon Snow?' That was Ed Sheeran. I nearly said, 'Off, mate,' but actually it's Ed Sheeran, and now we're friends, which is great. He's a great guy."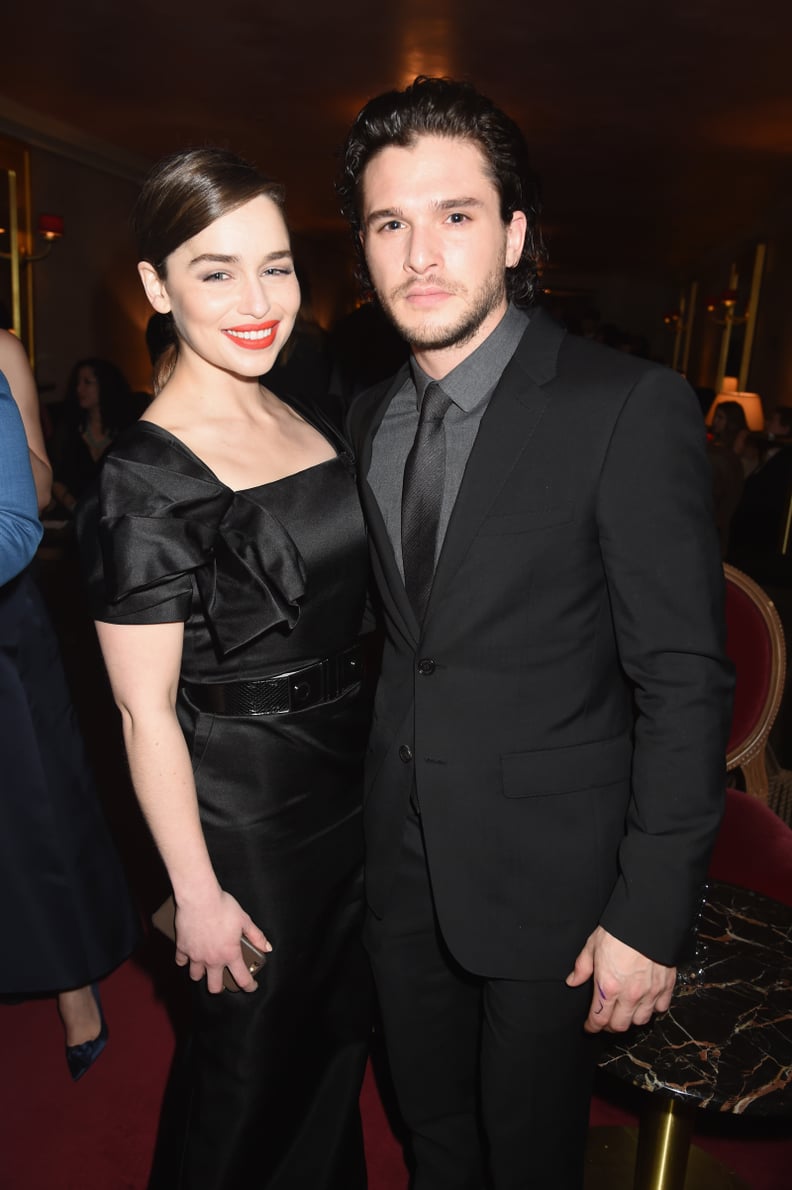 Emilia Clarke
Kit and Emilia have been friends for years now; not only do they play relatives and love interests (icky, we know) on Game of Thrones and occasionally attend red carpet events together, but Kit still remembers what it was like meeting Emilia for the first time. "I remember vividly the first time I met Emilia, which was in the hotel bar in Belfast, before season one," he said in Elle's August issue. "I was sort of bowled over by this absolutely stunning, petite girl with this wicked sense of humor. We became very fast friends quite quickly."