Only Kristen Bell and Dax Shepard Would Geek Out This Much at the Game of Thrones Premiere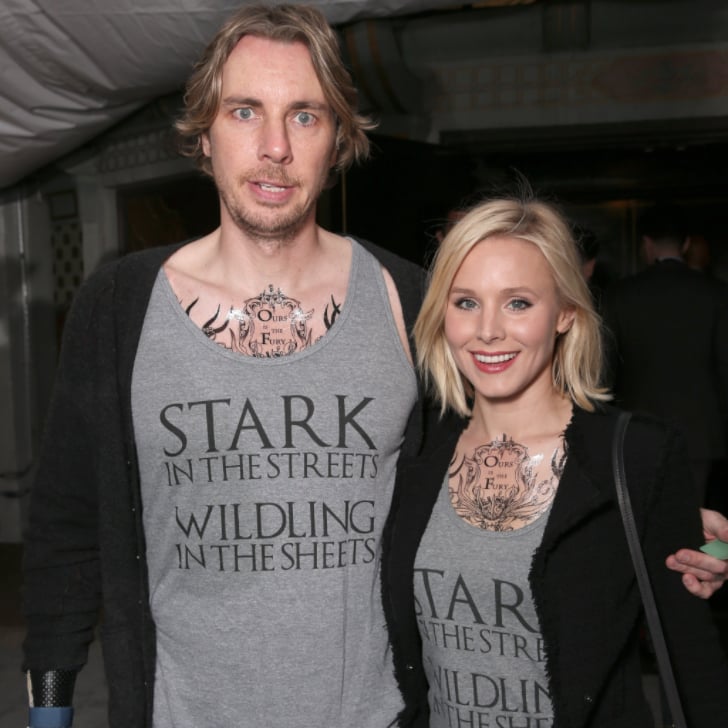 It's no secret that Kristen Bell and Dax Shepard are one of Hollywood's cutest (and most hilarious) couples, but their intense love of Game of Thrones really does put them on a whole new level. The couple attended the show's season six premiere at the TCL Chinese Theatre in Hollywood on Sunday, proving their dedication knows no bounds. The Boss actress took to Instagram to share an intense snap of them posing at the premiere, writing, "Dax and I went to the premiere of #GOT last night. Everyone was in suits and dresses. People were sipping cocktails. We were in tank tops that said 'Stark in the streets, Wildling in the sheets'. We sported temporary tattoos that said Ours Is The Fury and Winter Is Coming. At one point I lifted a cantaloupe in the air and said 'this egg shall change history' and ran out the fire exit." Dax posted the same image, writing simply, "Come correct."
Of course, this isn't the first time we've seen these two show off the funny side to their romance. In addition to making their own music video during a trip to Africa, they also shared a hilarious photo of themselves watching the Parenthood finale last January. Keep reading to see more of their Game of Thrones night, then check out their recent red carpet date!