Lashana Lynch Doesn't Just Bring the Action on the Big Screen, She Brings It on Instagram Too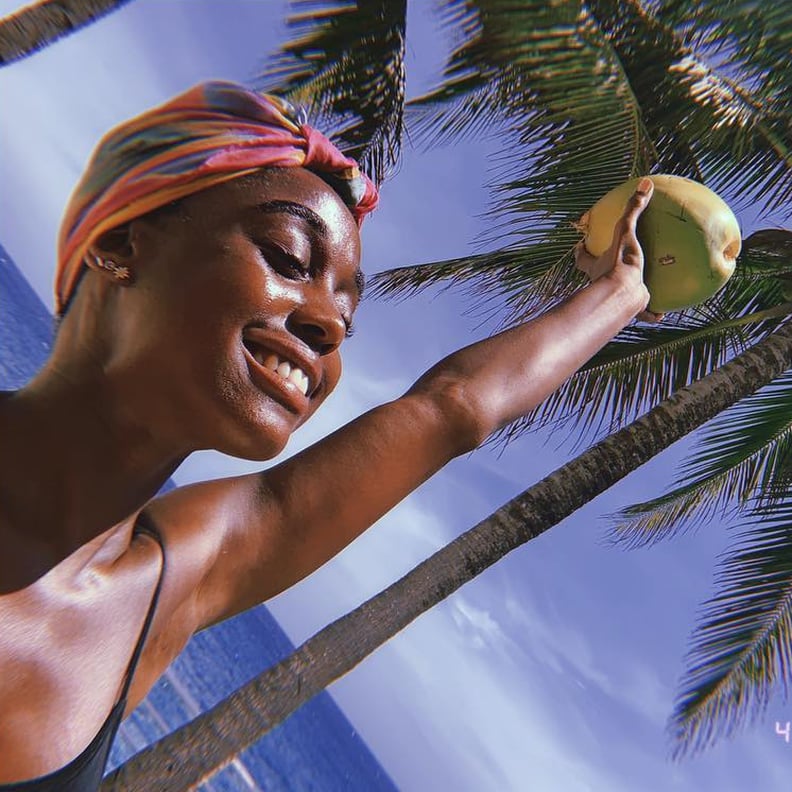 We've already got deep and meaningful Instagram crushes on the likes of Emma Watson and Emilia Clark, but recently we've found ourselves frantically double-tapping on another talented British actress: Lashana Lynch. It was recently announced that she's joining the cast of Bond 25, and though we're not sure of her actual role yet, she was such a huge hit in Captain Marvel that we're pretty sure she'll have a starring role.
Though she's now making waves on the big screen, Lynch isn't just known for her film roles. She's been wowing audiences on stage around the UK in Educating Rita, and she's fully versed when it comes to Shakespeare, having played Tybalt in a production of Romeo and Juliet at the National Theatre's The Shed. Despite the fact that she is clearly destined for stardom, her Instagram account couldn't be more relaxed and relatable. Her posts are always of her having fun, rather than overly glossy staged shots. Put simply: we really want to be pals with Lashana Lynch. Keep reading for all the times she killed it on social media.
01
When Her Print Game Was Seriously Strong
02
When She Looked Super Cute on Her Birthday
03
When She Had Killer Braids and Amazing Brows
04
When She Won an Award in Capri
06
When She Gave Us the Workout Buzz
07
When She Nailed Her Accessories (Again)
08
When She Gave Us a Glimpse of Backstage Life
09
When She Looked Super Chic and Polished
10
When Her Wedding Guest Bow Tie Was Adorable
11
When She Went All Amazon Warrior on Us
12
When She Rocked an Updo From YouTube
13
When She Sent Us All a Message
14
When She Dazzled Us in Sequins
15
When She Looked Ready to Kick Ass!
16
When She Looked Calm and Casual
17
When She Found Time to Have a Little Fun
18
When She Sported a "Must-Dash"
19
When She Was Happy For No Reason
20
When She Brought the Colour
22
When She Made Us All Jealous in Jamaica
23
When She Opted For a Chic Mirror Selfie