The only thing LeBron James [1] loves more than basketball is his family. The four-time NBA champion shares sons Lebron "Bronny" Jr. and Bryce and daughter Zhuri with his high school sweetheart Savannah, whom he married in 2013. The James clan racked up quite a TikTok following during quarantine, especially after several of their TikTok dance clips [2] went viral.
When the Jameses aren't showing off their dance moves or basketball skills, they're supporting one another's endeavors. The parents attended the "Space Jam: A New Legacy" premiere [3] with their youngest, followed by a date night at the premiere of Netflix's "Hustle," [4] which James produced. Learn more about Lebron's children — Bronny, Bryce, and Zhuri — ahead.
LeBron "Bronny" James Jr.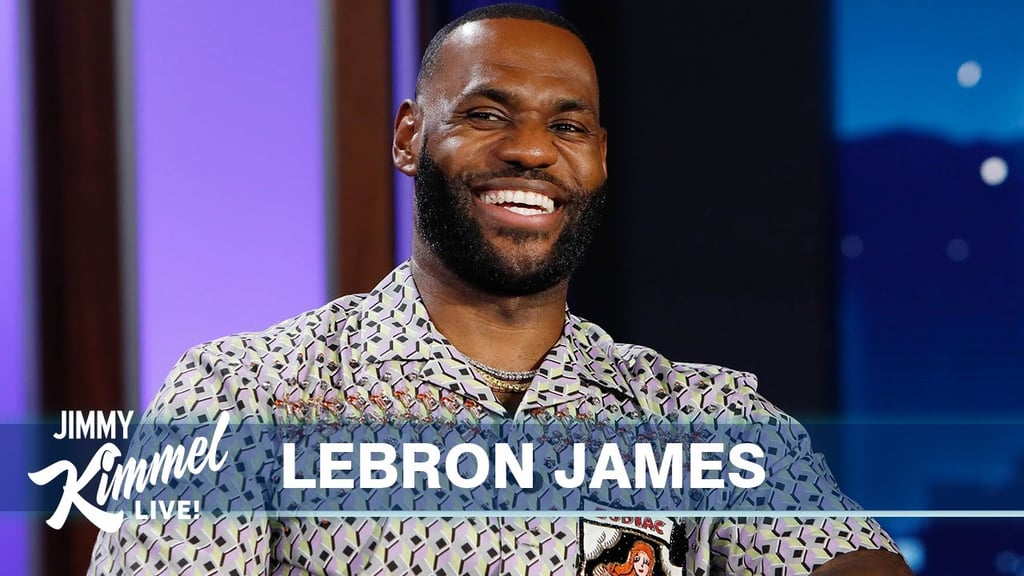 LeBron and Savannah welcomed their first child together, a son named LeBron "Bronny" James Jr., on Oct. 6, 2004. If you're a basketball fan, then you know all about Bronny and his bright future on the court — and his dad's viral fan-dad moments [5]. Recently, Bronny hit a major milestone in his e-sports career when his megapopular e-sports team FaZe Clan was featured on the July cover of Sports Illustrated [6], making Bronny the youngest James to land an SI cover.
While James is nearing retirement, his wish is to play his last season with his eldest. "My last year will be played with my son," James told The Athletic [7] in early 2022. "Wherever Bronny is at, that's where I'll be. I would do whatever it takes to play with my son for one year. It's not about the money at that point." The earliest Bronny could be drafted to play in the NBA is for the 2024-2025 season.
Bryce James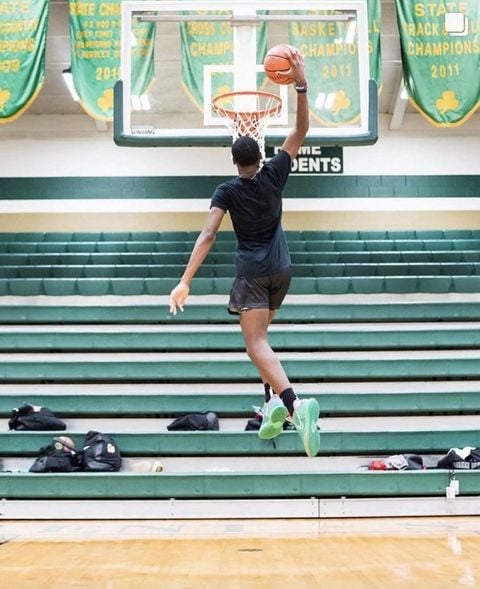 Bryce James was born on June 14, 2007, and is becoming a mini version of his dad more and more every day. James shared a photo of Bryce mid slam dunk on Instagram [8], which could've easily passed as a throwback photo of James when he was younger. "My Twin, My Ace, My Young," the proud dad captioned the snapshot. Just like his older bro, Bryce plays high school basketball at Sierra Canyon.
While James never misses an opportunity to hype up his sons, it isn't a two-way street. In fact, James joked that both Bronny and Bryce don't think twice about their dad being a basketball legend. During their joint HBO show, "The Shop: Uninterrupted," [9] cohost Maverick Carter asked James if his sons cared about his career, to which James responded with, "No. I get sad, too, I get sad at times like what the f*ck. Like, Dad here, I know I'm gone a lot, but dad is here. Can I get a hug, you know what I'm saying? What's up, show me some love?"
Zhuri Nova James
Born on Oct. 22, 2014, Zhuri Nova James is the couple's youngest child and only daughter. "My daughter is the greatest thing in my life, along with my boys," James told Access Hollywood [10] at the "Space Jam: A New Legacy" premiere. "So whenever she smiles, it don't matter what I'm doing — it makes me happy."
The youngest James is a little content queen in the making. Her All Things Zhuri Instagram [11] and YouTube channel [12], which are both managed by her parents, have 339K followers and 206K subscribers, respectively. Zhuri is also known for her killer dance moves [13] in her dad's TikTok dance videos.