Lena Dunham Reveals How She Keeps Fame From Feeling "Gross"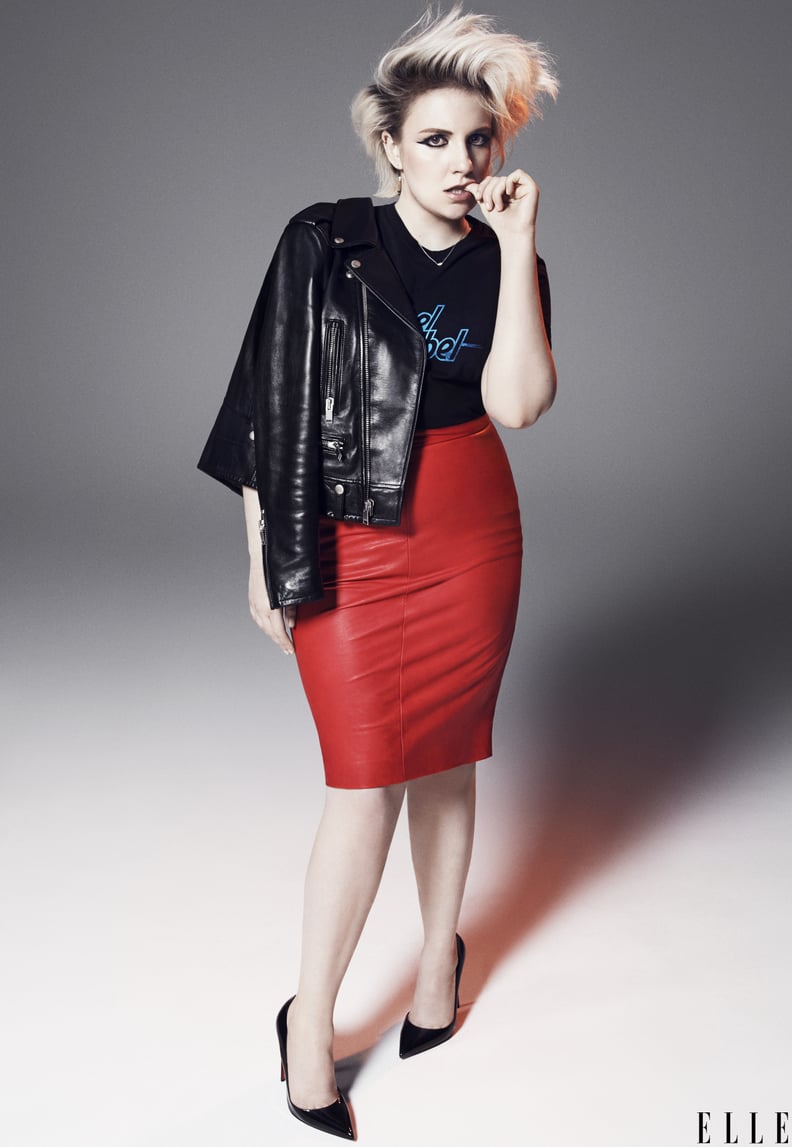 Paola Kudacki for Elle
Girls star and creator Lena Dunham covers Elle's February 2015 Women in TV issue. Opening up about fame and life in the public eye, Lena explained how she tries to use her celebrity in a positive way. "I realized early on that I was not going to be able to have a comfortable relationship with celebrity if I didn't feel like I was using it to talk about things that were important to me," she said. "It was always going to make me feel gross, for lack of a better word. I was like, 'Oh, this attention is something I'm going to figure out how to use in a way that feels productive, healthy, and smart. And not just like as an excuse to collect handbags.' Although, I love handbags." Lena, who's kicking off the New Year as a brunette, stepped out this week for the Girls season four premiere, as the new season starts in February. Get a glimpse of Girls' fourth season, and check out the full Lena Dunham feature in Elle's February 2015 issue, which hits newsstands on Jan. 13.