Surprise — Michelle Williams Is Married!
Michelle Williams is married! The actress recently confirmed to Vanity Fair that she tied the knot with musician Phil Elverum in a private ceremony in the Adirondack Mountains earlier this month. Michelle currently graces the September 2018 cover of the magazine and shared the personal news in the cover story, which was published on Thursday. She and Phil first met through a mutual friend and exchanged "I dos" in front of "only a handful of friends and their two daughters."
"I never gave up on love," Michelle said. The actress's ex-boyfriend Heath Ledger died 10 years ago when their daughter, Matilda, was only 2 years old. "I always say to Matilda, 'Your dad loved me before anybody thought I was talented, or pretty, or had nice clothes.'" She and Phil have each lost a partner; Phil's wife, Geneviève Castrée, died of pancreatic cancer in July 2016, 18 months after their daughter was born.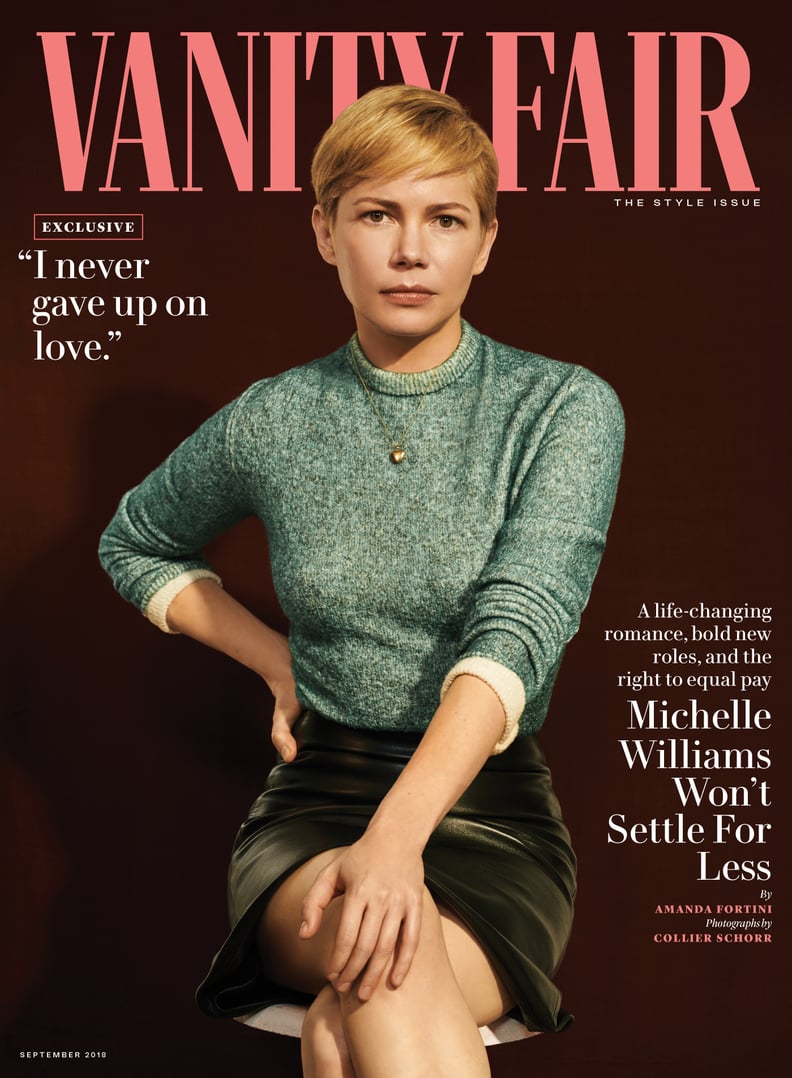 "Ultimately the way [Phil] loves me is the way I want to live my life on the whole. I work to be free inside of the moment. I parent to let Matilda feel free to be herself, and I am finally loved by someone who makes me feel free." Michelle mentioned she's (understandably) hesitant to share too many details about her personal love life, but she opened up with a willingness to help others. "Don't settle," she advised. "Don't settle for something that feels like a prison, or is hard, or hurts you. If it doesn't feel like love, it's not love." Michelle was reportedly previously engaged to Andrew Youmans back in January, though it's unclear what went wrong.