Nick Jonas Says He "Definitely" Wants to Be a Father, and We're Patiently Awaiting That Day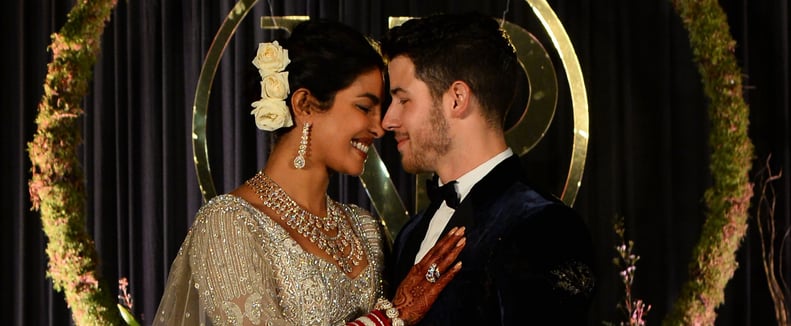 SAJJAD HUSSAIN/AFP/Getty Images
SAJJAD HUSSAIN/AFP/Getty Images
Whip out the strollers and bibs, because Nick Jonas and Priyanka Chopra are already talking about having kids. The 26-year-old singer and 36-year-old actress got married two weeks ago and have been relishing in married life ever since. On an episode of Spotify podcast The Rewind With Guy Raz, Nick talked about the possibility of raising a family with his wife and what that would mean to him.
"I definitely want to be a father someday," he said. "I think that's a real dream." He also opened up about how he'd use his own experiences to teach his future kids, saying, "I think I've had to grow up pretty quick. With that, you could look at it two ways. You could say that was unfair, or you could say it's given me some real perspective at an early age and I've seen a lot of life at an early age, and I hope to be able to share that with a kid of my own someday."
Nick was the youngest of the Jonas Brothers boy band, which formed in 2005 when Nick was about 13 years old. Eventually, they signed with Hollywood Records, leading to skyrocketed fame. They especially achieved massive success on the Disney Channel, starring in Camp Rock, Camp Rock 2, and their own sitcom, Jonas.
Although he doesn't have children yet, we're sure he'll have a lot of wisdom to impart on them when he and Priyanka decide to bring a bundle of joy into the world. Back in June, Priyanka also discussed her plans to have kids, saying, "I am a very live in the today, maximum live in the next two months kind of person. But [in] 10 years, I definitely want to have kids. That is, it's going to happen in the next 10 years. Well, hopefully earlier than that. I'm very fond of children and I want to be able to do that."
Check out some of the cutest moments between the newlyweds ahead before seeing photos of their beautiful three-day wedding celebration.