There are two things we know for sure about Paul Rudd [1]: he somehow never seems to age [2] and is one of the funniest people alive. Whether he's pretending to be a millennial or one of the more relatable Avengers, he certainly knows how to make us laugh. Even when Paul is just being himself, we can't help but crack a smile — and neither can his costars [3]; just look at pretty much all of his interviews and blooper reels. If you're in need of a laugh, or just want to marvel over the majesty that is Paul Rudd, then keep reading to see some of his funniest moments ahead.
When He Revealed the Origin of "Slappin Da Bass"
When He Was Interviewed During Hot Ones — and Became a Meme in the Process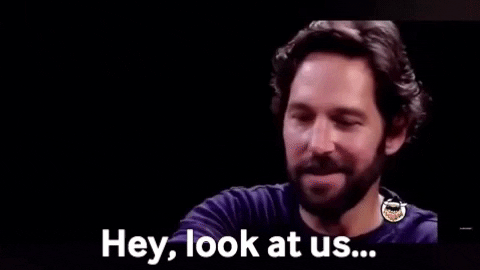 When He, a Certified Young Person, Wanted Us to Wear a Mask
When He and Pete Davidson Gave Grace and Frankie the Tribute They Deserve
When He Iconically Recreated the "You Spin Me Round (Like a Record)" Music Video
When He Tested Conan O'Brien's Patience With His Mac and Me Bit
When He Gifted Us With the Glorious Dances of Tim and Eric's "Celery Man"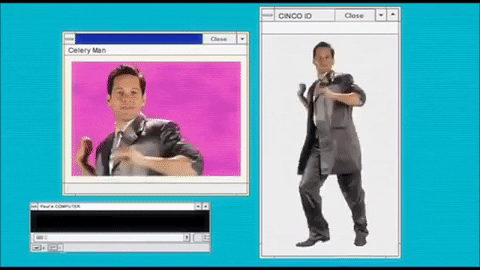 When He Gave His All as Victor From the Airport Papa John's
When He Reacted to Billy on the Street Asking If People Would Have Sex With Him For $1
When He Pretended to Be a Paul Rudd Fan on Late Night with Seth Meyers
When He Tested His Knowledge of His Costars
When He Managed to Keep a Straight Face in Front of Kate McKinnon
When He Was One Direction's No. 1 Fan on Saturday Night Live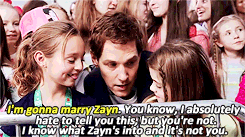 When He and James Corden Decided a Urinal Was the Best Time to Chat
When He and Jimmy Fallon Had to Drink Ridiculous Concoctions While Answering Questions