Penn Badgley may be most famous for playing some very shady TV characters — namely "Gossip Girl [1]"'s Dan Humphrey and "You"'s Joe Goldberg — but in real life, he seems to be very happily married. Over the years, Badgley, 36, hasn't had too many relationships in the public eye, but he did date a few famous stars before settling down with his wife, Domino Kirke.
Badgley and Kirke welcomed their first child together in September 2020, an experience Badgley once said made playing Joe on "You" more difficult because of how happy he felt in real life. "The funny thing is I was curious what my new fatherhood, how that would influence my experience with Joe and acting with him, and sometimes it was almost not helpful because I was having such light and joyful experience — still am — and Joe is so petrified," he said in a 2021 interview with Access [2].
Since the start of "You," Badgley has been trying to stop fans from romanticizing his murderous character [3]. But long before he became a father and stepped into Joe's shoes, he romanced his former "Gossip Girl" costar Blake Lively [4] on and off screen. Ahead, check out the rest of Badgley's dating history.
Blake Lively: 2007-2010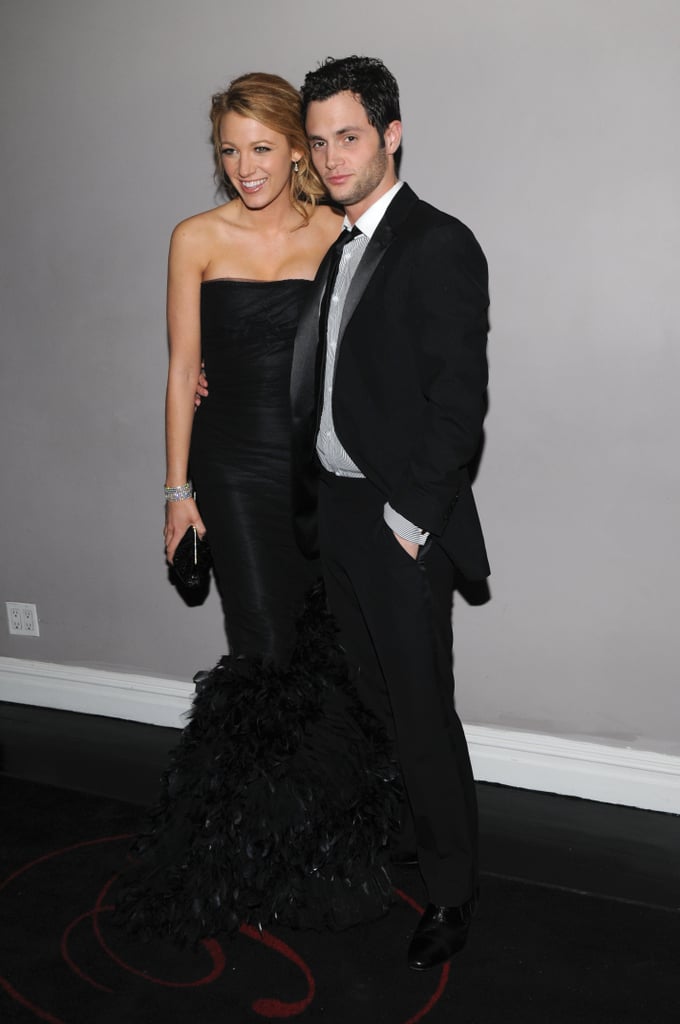 Badgley and Lively famously starred as Dan and Serena on "Gossip Girl," and their onscreen chemistry extended into the real world for a bit while they were on the show. The pair had an on-and-off-again relationship [6] starting in 2007, even making their red carpet debut [7] at the 2018 Met Gala together, though they officially broke up in 2010.
Lively, of course, is now married to Ryan Reynolds [8], and the couple recently welcomed their fourth child [9] together.
Zoë Kravitz: 2011-2013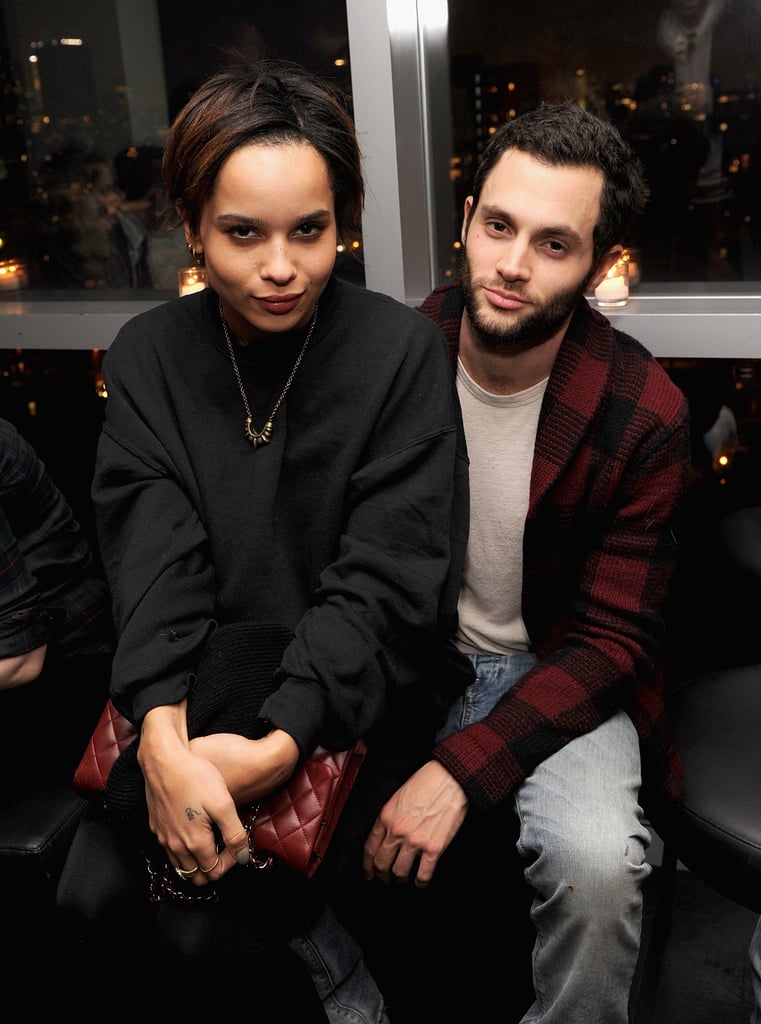 Badgley was first linked to Kravitz in the summer of 2010 [10], and the pair apparently even lived together. They kept their relationship pretty private, but in 2013, Badgley finally discussed it in an interview with Movie Line, telling the outlet he was "falling madly in love in a way that was changing me and opening me up," per Yahoo [11]. Elsewhere in the interview, Badgley called their feelings for each other "real, true, earth-shattering love" and also said he was grateful for "Gossip Girl [12]" because "it put me in New York City so I could meet Zoë." Us Weekly [13] reported that the pair broke up in the summer of 2013, bringing their two-year relationship to a close.
Domino Kirke: 2014-Present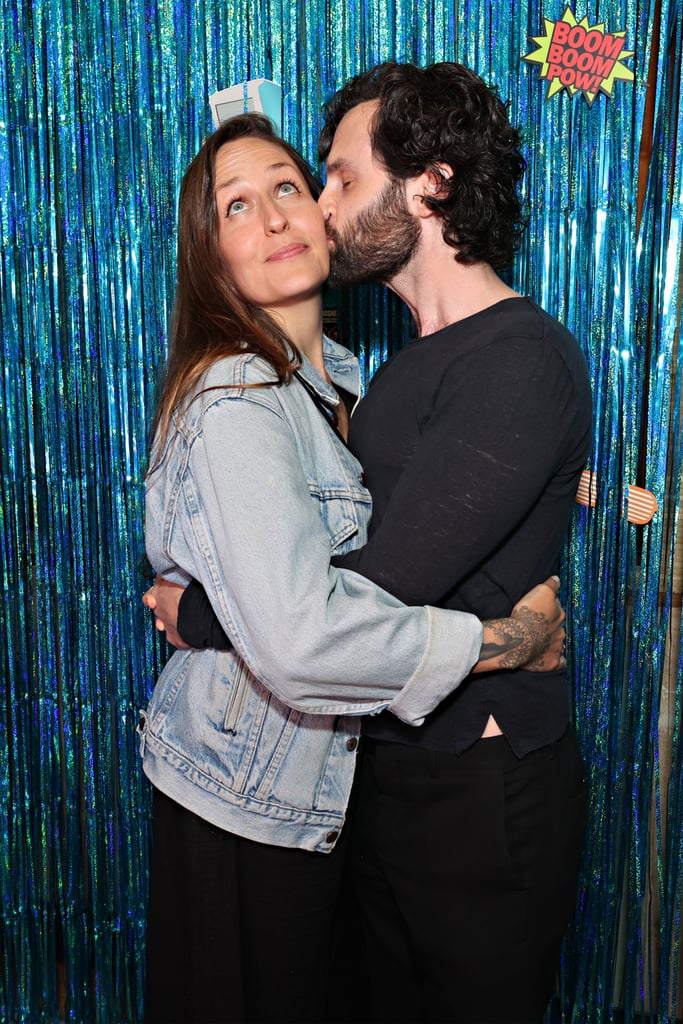 In 2014, Badgley found lasting love with musician Domino Kirke. The pair were spotted out and about in NYC that summer, and according to People [14], they bonded over their shared Baha'i faith.
In 2019, Badgley paid tribute to his wife with a sweet Instagram post [15]. "Happy birthday, Dom," he wrote in the caption. "A super-brief review of your invisible qualities: A truly radiant soul, you seem to spark alight almost everyone you meet, like a 99% success rate. It's really impressive, and quite mysterious. You encourage others to be honest, and brave, and gentle, and expansive. Your great capacity for empathy is obvious, something anyone can get warm by like a glowing stove. Your desire to be of service to others is miraculous. It is in your DNA."
They first tied the knot at an NYC courthouse in February 2017 and followed that with a larger wedding that June. Kirke has a son named Cassius from a previous relationship, and in February 2020, she and Badgley announced they were expecting their first child together, a baby boy, whom they welcomed that September [16].