2011 PopSugar 100 List
Announcing the 2011 PopSugar 100!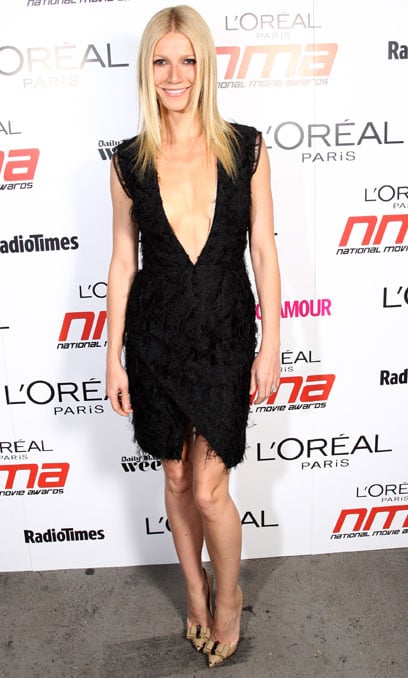 Gwyneth Paltrow ventured out of her comfort zone this year to explore her interest in music. Her leading role in Country Strong offered her a chance to show off her singing skills, and Gwyneth went on to display her range with a solo performance at the Oscars and a duet with Cee-Lo Green at the Grammys. Cee-Lo was also by Gwyneth's side when she hosted SNL, but it was Matthew Morrison who played her leading man in Glee. Gwyneth appeared on the hit show multiple times as Holly Holliday. Gwyneth continued updating fans on her food, travel, and fashion passions with her GOOP newsletter. She further explored the written word in her first cookbook, My Father's Daughter, which was inspired by her late dad, Bruce Paltrow. Gwyneth jetted around the world supporting her various endeavors, going between her home bases in NYC and London. She made sure to spend as much time possible with her kids, Moses and Apple, as well as husband, Chris Martin. Gwyneth also had tons of fun nights with her best friends, like Stella McCartney, Gwen Stefani, and Mario Batali.